It is believed that Cleopatra, the Queen of Egypt, had a secret recipe for her glowing skin, a part of which was later found in a hieroglyphic writing. The major ingredient was milk.
[wp_ad_camp_1]
The quest for perfection of beauty and health still continues in the human race and milk cream has a special spot in the modern beauty management.
Milk cream has been used for centuries as an ingredient in homemade skincare remedies. Nowadays people don't eat milk cream because it is very fattening, but instead of throwing it away every day, you can incorporate it into your beauty routine. You will certainly love the effect it has on your skin when you use it in a face pack or mask. Let's look at some simple face packs that will help you get glowing smoother skin.
[wp_ad_camp_4]
Face Pack for Normal Skin
For normal skin, a basic pack may contain milk cream with chandan (sandalwood), haldi (turmeric), honey, besan (gram flour) and rose oil. Mix them well and it on your face and neck. Let it stay for some time and then wash it off with water. This will remove impurities and keep your skin soft and supple.
Face Pack for Dry Skin
For dry skin, mix milk cream and besan in a bowl with milk and apply it on your face, arms, legs, etc. This will help in moisturizing and also give it a glow.
Face Pack for Skin Lightening
Milk cream is also good to lighten your skin to a certain extent as it is made from milk. Add some kesar(saffron) to it and then apply it on your body. Leave it for half an hour and then take it off with a shower.
Daily Face Pack
A good daily pack is just mixing honey and milk cream and applying on your face. Wash after 15-20 minutes. It is easy to make and has various benefits for your skin – the goodness of honey keeps pimples at bay, and milk cream makes it silky smooth.
[wp_ad_camp_2]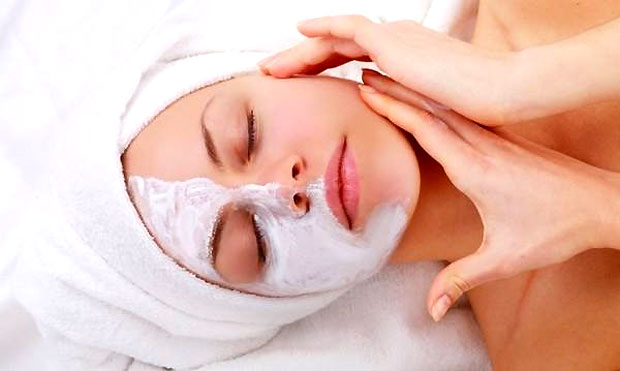 Face Pack for Instant Glow
For an instant glow, take a bowl and add milk cream, haldi and besan. This will remove grime giving you a fresher look with a glowing complexion.
Making Milk Cream
Milk cream is fairly easy to make at home. All you need to do is boil milk and then let it cool down for 30 minutes. Now scoop the top layer which is milk cream. The quantity depends on the type of milk you use. Full-fat milk will have more clotted cream than a skimmed version.
Orange & Milk Cream Face Pack
If you suffer from blemishes and acne, then mix together dried orange rind powder with some raw milk cream and make a thick paste. Orange peel powder can be bought from the store or you can sun-dry the orange peel and grind it in the mixer at home. Apply this paste on the blemishes and acne ridden areas. Leave it to dry and wash it off. This will dry out pimples and prevent them from coming back.
Turmeric & Milk Cream Face Pack
Turmeric with milk cream forms a potent combination that is packed with the anti-bacterial, anti-inflammatory and immunity boosting properties of turmeric and the soothing effect of milk. When consumed, it strengthens the body and helps it fight infections. On applying turmeric on the face, it helps lighten the skin tone, fights acne, removes blemishes and cleanses the skin. Milk also helps in moisturizing the skin and gives the skin a glow.
Simply mix together two tablespoons of milk, one teaspoon of besan with a large pinch of turmeric and massage it well on the skin. Leave it as a face pack for ten minutes. If you leave it longer, turmeric can stain your skin. Wash off with warm water for a glowing skin.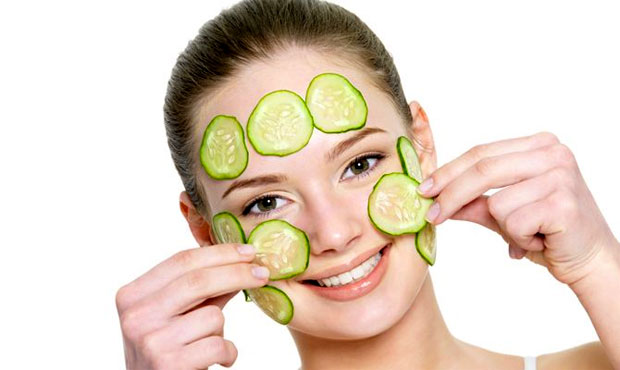 Cucumber & Milk Cream Face Pack
This is a face pack meant especially for oily and acne prone skin. The cucumber will help cleanse your skin and also control the acne. Milk cream will help gently moisturize your skin without making it too oily.
In a bowl, take two tablespoons of milk and add to it 3 tablespoons of grated cucumber. You can even blend this mixture in a mixer to form a paste. Apply this pack all over the face and leave for half hour. Wash off for bright refreshed skin.
Olive Oil & Milk Cream Face Pack
Olive oil has anti-aging benefits and makes it a perfect partner for milk cream. In 2 tablespoons of milk cream, add in a few drops of olive oil. Mix well, apply on face and neck. Wash off after 30 minutes.
So now you know milk is not only good for your health and bone formation, but it can also be used to get a glowing smooth skin. Starting to like the milk cream a bit, huh?!
[wp_ad_camp_3]
Image courtesy: hotnews.bg , fashionncare.com , beautynmakeup.com