Dandruff is a very common contagious skin disorder of the hair scalp brought on by spread of bacteria and fungus infection on the scalp. It leads to itching as well as extreme formation of dried-out skin flakes on the scalp.
[wp_ad_camp_1]
Aloe vera consists of pectin that carries unique qualities to stimulate, break down and then develop new tissues and cells. It allows nutrients to penetrate inside the hair making the hair health. Removal of sebum and dead skin cells helps to eliminate dandruff automatically. The fresh new, healthy tissues result in healthy and fresh hair scalp.
Wash your hair using a mild shampoo containing aloe vera, and rinse it properly with cool water. Just be sure of choosing a shampoo or conditioner which has aloe vera, does not have any kind of hard sulphates like sodium lauryl sulphate. EHC lists out a few remedies to get rid of dandruff completely.
[wp_ad_camp_4]
Just Aloe Vera
Apply aloe vera gel or juice directly on your scalp, and massage nicely. Let it rest for 20 minutes before taking a shower. Continue doing this procedure twice or thrice every week for 15 days, or perhaps till the problem is out. This soothing and cool sensation of fresh aloe vera gel or juice is perfect for scratchy, inflamed as well as sun burned scalp.
Aloe Vera & Fenugreek
Soak fenugreek seeds in normal water over night. Grind these soaked seeds to a fine paste next morning. Mix aloe vera gel in the paste and apply a good amount of paste on the scalp. This helps to break down the unnecessary oils and get rid of the fungi. The actual outcome won't be instantaneous; however, it will be visible in some time.
Aloe Vera & Eucalyptus Oil
Mix eucalyptus oil along with some fresh aloe vera gel and make a paste. Apply this paste on your scalp and massage nicely. Let it rest for 1 hour after which rinse your head using normal water. The therapeutic qualities present in these two natural herbs definitely will make sure that your scalp and hair gets cleaned during this process, and that is why you won't need to use a hair shampoo after the procedure.
[wp_ad_camp_2]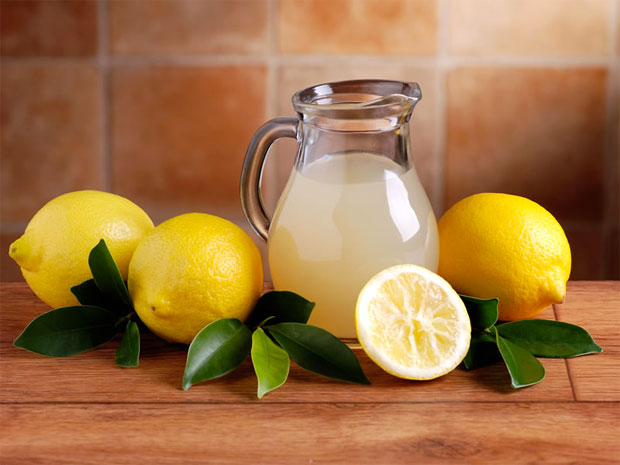 Aloe Vera & Lemon Juice
Fresh lemon juice alone could also be used to protect against dandruff. It has proved to be beneficial, to a great extent. Squeeze juice of half lemon and mix it along with aloe vera gel. Apply this mix on the scalp and allow it to stay for approximately 1 hour, thereafter you can rinse it using a very mild hair shampoo.
Pre-Shampoo Treatment
Using aloe vera gel before applying shampoo helps to destroy the dandruff buildup in the hair. The natural enzymes present in aloe vera helps to remove all the dead cells effectively, at the same time keeping the hair hydrated. Aloe vera also maintains the pH balance of the scalp and prevents dandruff from recurring. You need to massage the aloe vera gel in your scalp and leave it for ten minutes. Then rinse it with shampoo.
Overnight Hair Treatment
Extract half a cup of aloe vera gel from the plant and add two teaspoons of castor oil, two teaspoons of powdered fenugreek and one teaspoon of basil powder to it. Blend this mixture well to form a thick mask and apply covering your scalp and hair. Wear a shower cap and go to sleep. Let this nourishing and repairing hair mask work on your scalp and hair overnight. Wash off in the morning thoroughly with plenty of clean water and a mild shampoo.
This mask is highly effective in conditioning hair, clearing out dandruff and promoting hair growth. You may use it at least once in a week.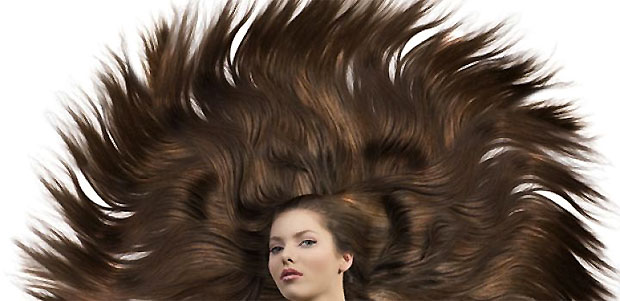 Caution
Make sure the aloe jelly is properly strained before you are applying it to your hair. Also ensure that all white sediments and the green exterior are removed during straining. Otherwise, the residue will stay on the hair and attract grime and dandruff.
If you are using a readymade beauty product along with aloe vera, please read and follow the instructions given on the product label. For instance, if you need to use heat on your hair and the label of the product shows no heat should be used, then use aloe vera and this product separately.
[wp_ad_camp_3]
Image courtesy: blogcdn.com , aloeverajuicerecipes , nailartsdesign.com