Dandruff is a condition of the scalp that causes flakes of skin to appear. Dandruff is a common condition, which is marked by itching. In some cases it can be embarrassing and not easy to treat.
[wp_ad_camp_1]
Fortunately, dandruff can be controlled. In mild cases, the person need only find a suitable shampoo which contains a gentle cleanser. When the dandruff is severe, a medicated shampoo will be required.
Human skin cells are forever renewing themselves. As skin cells in the scalp are renewed, the old (dead) ones are pushed to the surface and then out of the scalp; they are literally expelled.
[wp_ad_camp_4]
For people with dandruff, the new cells are produced at a faster rate than they die, resulting in more skin being shed, making dandruff more noticeable.
If the skin is exposed to extreme temperatures, the risk of developing dandruff is greater.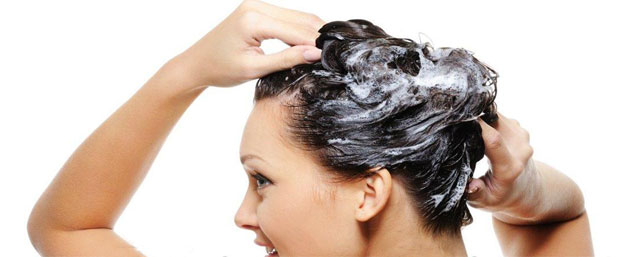 Home Remedies for dandruff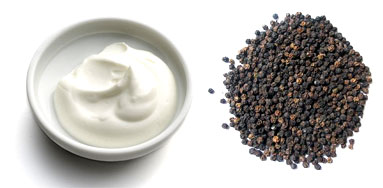 [wp_ad_camp_2]
Yogurt and Black pepper as a anti dandruff treatment
Yogurt reduces the intensity of scaling. Mix 2 teaspoon of black pepper powder in a cup of curd and blend it thoroughly. Then rub this mixture into dandruff affected scalp and after an hour, wash it with a mild shampoo.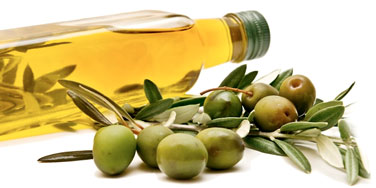 Olive Oil Treatment for Dandruff
You can get rid of dandruff with the consistence use of olive oil. Olive oil is natural clarifying and moisturizing agent. It is one of the most admired home remedies for dandruff. A lukewarm oil treatment of olive oil can help you to treat your dandruff. Don't make the olive oil too hot. Apply the olive oil to the problem scalp in circular motions before going to bed. Wash out your hair with a mild shampoo in the morning.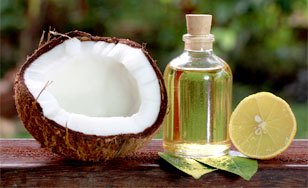 Lemon juice and Coconut oil
Blend together 1 tbsp. of lemon juice with 5 tbsp. of coconut oil. Apply to the scalp to get rid of dandruff. Lemon juice is a natural home remedy for dandruff and will clear away flakes from your scalp. There is a myth that lemon juice can lead to hair graying. However this is not true. Leave this remedy on the scalp for 20 to 30 minutes and then wash with a shampoo.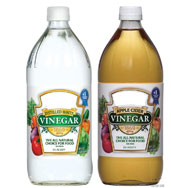 Vinegar to get rid of Dandruff
Vinegar is extremely effective for the treatment of dandruff as it is rich in potassium and enzymes which will help to cure an itchy scalp and dandruff. There are several ways you can make use of vinegar to prevent dandruff. You can massage apple cider vinegar into the dandruff scalp 5 to 7 minutes. Apple cider vinegar will help you to get rid of the dead skin cells, which are responsible in clogging the hair follicles and lead to dandruff flakes.
Another way to use vinegar to treat dandruff is to mix a tbsp. of vinegar in your last mug of water when you wash your hair.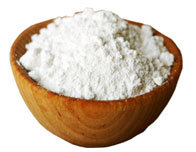 Baking Soda to remove dandruff flakes
This may be surprising, but true that Baking soda is potential to clear excess flakes and clarifies the scalp from dandruff. You can add 1 tsp. of baking soda to a handful of shampoo and you will find that it can remove dandruff flakes even hiding in hair strands.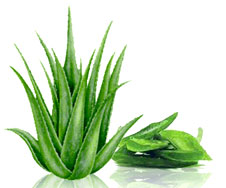 Aloe Vera gel to cure dandruff
Apply aloe Vera gel on the scalp to remove dandruff. Leave on for 15 minutes. Aloe is a natural home remedy, which clarifies and repairs damaged skin. It fights dandruff and let you get rid of dandruff flakes so the scalp can heal.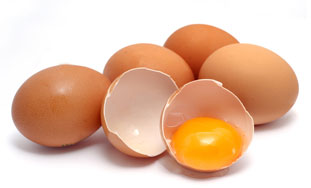 Apply Eggs to remove dandruff
Beat 2 eggs to apply it on scalp and rinse it off within one hour to get dandruff free hair. Eggs help in the treatment of dandruff and falling hair. Egg acts as a good conditioner for dry hair giving them glow and shine.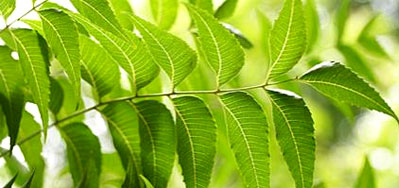 Neem Leaves
Neem has the antiseptic property, which helps in getting rid of dandruff. Apply neem leaves paste on your scalp to fight dandruff as it is a very effective home remedy. Neem leaves is successful in treating lice, treating dandruff and many other eruptions on the scalp.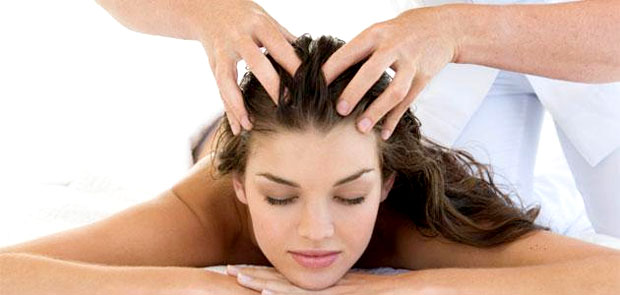 Warm Oil Massage on Scalp
Luke warm oil massage is considered as one of the best home remedy to get rid of dandruff. Luke warm almond oil, coconut oil, or olive oil is used to massage on scalp to prevent dandruff. Leave it on scalp overnight.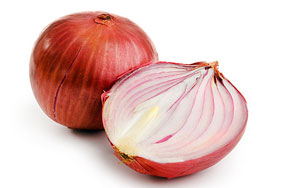 Onion is a natural anti dandruff solution
Apply the paste of onion into your scalp. Leave it on dandruff skin for one hour. Wash thoroughly. This will assist to get rid of dandruff. Apply lemon juice to remove smell of onion from your hair.

Fenugreek (Methi) Seeds and Oil to get rid of dandruff
Soak methi seeds in water for overnight and mash these fenugreek seeds in about half cup of warm coconut or olive oil. Apply all over the scalp. Leave it on for two to three hours. This home remedy will helps to get rid of dandruff naturally at home.
[wp_ad_camp_3]