We all love curry leaves for the amazing taste and smell it brings to our dishes. Similarly, we love shiny beautiful hair on anybody who maintains it well and healthy.
[wp_ad_camp_1]
Flawless tresses are a result of great care and discipline. Hair care products in the market are expensive and most of them have chemical contents. So, we would say it would be wise to invest your money and faith in a hair care solution that is natural as well as economical.
It might sound a bit absurd when we are trying to keep curry leaves and hair care together, but believe us, they are a terrific combination. Curry leaves are obviously a major ingredient in Indian curries and they are also known as "sweet neem". They add aroma and taste to the dishes. We all know this. What most of us are unaware is that curry leaves is an excellent home remedy for hair growth as it has all the vital components which induces and enhances hair growth and minimizing hair loss.
[wp_ad_camp_4]
Curry leaves are rich in protein and beta-carotene which reduce hair loss and increase hair growth. They are also rich in antioxidants and thus, they provide moisture to the scalp. This helps to remove dead scalp follicles and prevents dandruff.
How to Use
Daily Diet: You may include curry leaves in your daily diet to get rid of your hair-related problems. You can consume finely shredded curry leaves with milk or buttermilk. You can also add curry leaf powder to your rice and curries.
Hair Mask: You can use curry leaves by mixing it with some yoghurt. Make a fine paste and massage it on your hair. Leave this on your scalp for at least fifteen minutes, before you rinse it off.
Hair Tonic: Take fresh curry leaves in a bowl and add some coconut oil into it. Keep the bowl on low flame and boil these two for a few minutes until its color turns black. Now let the oil get cooled and then apply it onto your scalp directly by massaging. Keep it for 1 hour and then rinse your hair using any herbal shampoo. Apply this tonic twice a week and you will see improvement in your hair growth, it also helps prevent graying of hair.
Tea: This may sound weird, but you can make curry leaf tea for your hair. Boil some curry leaves in water, squeeze a lime and add some sugar to it. Drink this tea daily for 1 week to see results. This will increase hair growth, make your hair smooth, shiny and prevent gray hairs. Intake of curry leaves is good for the digestive system too.
[wp_ad_camp_2]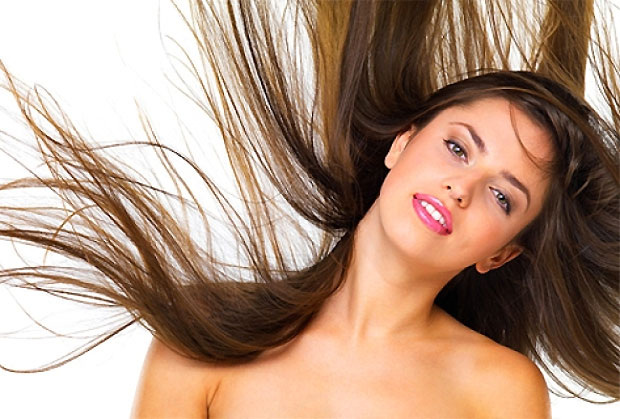 Hair Growth & Anti-Dandruff
A simple homemade hair pack made with curry leaves is very good for promoting hair growth and arresting hair fall. Grind tender curry leaves to a smooth paste along with little boiled milk to a smooth paste and apply this hair pack and wait for 15 to 20 minutes before washing it off. Try to use this hair pack regularly to see results. This hair pack also prevents dandruff.
Against Premature Hair Graying
Take a handful of curry leaves and soak them in water for a whole night. Soak alkanet root (ratanjot in Hindi) stick in 1/4 cup of coconut oil and leave it for a whole night. The following day, remove the stick from the oil, you will find the oil color turned into red. Now add the soaked curry leaves with the red coconut oil and grind it. Apply this paste over the hair and scalp. Let it sit for an hour and then rinse off thoroughly with the help of mild herbal shampoo or you can also use the lemon juice diluted water to rinse off the hair.
Hair Revitalizer
It is great for dry hair which needs extra nourishment. Take some curry leaves and add them to the boiling water. You can take 2 cups of boiling water and half cup of fresh curry leaves. Let the water boil and put the leaves in it. When the water reached only less than a cup, take it out and let it cool. Use this water to rinse the hair after the shampoo. Shampoo your hair and wash it out and then use this curry leaves infused water to rinse the hair. This will add shine and strengthen the hair. It also reduces frizz and hair damage.
Curry leaves are high in beta carotenes and protein which are highly beneficial for hair since the hair strands are made up of amino acids which are the building blocks of proteins. This makes it a naturally available solution to your various hair-related woes. Now you know what to do to experience a healthy shine and new vigor to your hairy dreams!
[wp_ad_camp_3]
Image courtesy: freegreatpicture.com , kupivolosi.ru