Basil also know as St. Joseph's Wort, is a herb belonging to the mint family Lamiaceae. It is one of the most recognized, nutritionally rich herbal plants with a unique fragrance and flavor.
[wp_ad_camp_1]
It is grown widely in various areas of the world and is known most commonly for being used for culinary purposes. Since basil holds a tasteful flavor and is vitamin-rich, it has proven itself to be a great ingredient to use in teas as well.
Basil is native throughout the Eastern World tropics and widespread as a cultivated plant and an escaped weed. It is widely known across South Asia as a medicinal plant and an herbal tea, commonly used in Ayurveda. Holy basil tea has been used for more than 5,000 years in India, where the herb is regarded as the queen of herbs. Basil is cultivated for religious and medicinal purposes, and for its essential oil. Tulsi, or Holy Basil, is the sacred 'Queen of Herbs' of India. Organic tulsi tea is recognized as having significant health benefits. Tulsi tea is prepared from the tulsi leaf. Holy basil extract or tulsi extract can be added to tea mixes, juice, or water. Nutrients in basil include iron, calcium, vitamin A, vitamin C, vitamin K, manganese, magnesium, potassium and some dietary fiber. Let's look at the nutritional power of basil tea.
[wp_ad_camp_4]
Treatment of Diabetes
The essential oils help the pancreas to improve its function and produce insulin more effectively. Diabetics need to include this herb as a part of their everyday diet by adding it to salads, sandwiches, soups and even chewing a few leaves by themselves. Diabetics can take up to 2.5 grams of dried holy basil but this is not meant to replace medication and should not be taken as a substitute.
Heart Care
More recent studies of holy basil are starting to reveal a valuable benefit – cholesterol support. It appears to be capable of lowering cholesterol and triglyceride levels. Basil contains vitamin-C and other anti oxidants such as Eugenol which protect the heart from harmful effects of free radicals. Eugenol, a component in its essential oils, is very beneficial in reducing cholesterol from blood. This herb also has magnesium in it, which is known to reduce cholesterol.
Wholesome Healing
Basil has components that can improve the memory and can also act as a tonic for the nerves. It is very useful in removing mucus from the bronchial tubes. It is also believed that basil tea can make the stomach stronger and prevent upsets. When used with honey and ginger, it can effectively treat asthma, bronchitis, and other respiratory problems.
[wp_ad_camp_2]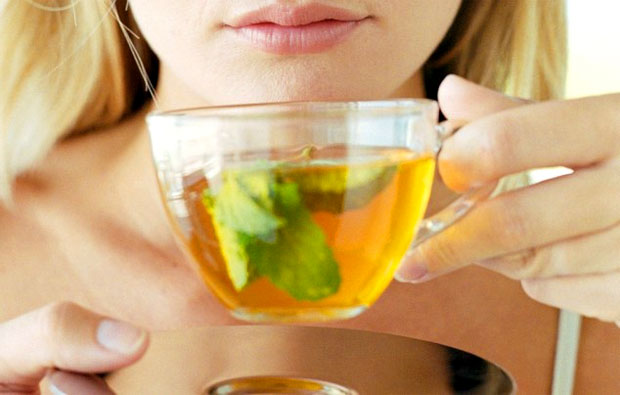 Treatment of Cold & Fever
Basil tea is used to prevent colds, fever, and serious illnesses including malaria. Mixed with cardamom in tea, basil can bring down fevers quickly. It is used in many Ayurvedic cough remedies to stop persistent coughs. It can also relieve sore throat.
Eye Health
Basil can be helpful to improve eyesight, especially if you have vitamin A deficiency. It can also be effective for cases of night blindness.
Against Insect Bites
Capsules used to make basil tea can be opened and the powder mixed with fresh lemon juice can be used to put on stings or insect bites as a natural cure.
Oral Health
Capsules used to make tea can be opened and used as a paste for brushing the teeth. It is excellent for preventing or reversing diseases of the gums. It is also very beneficial in clearing up infections of the mouth quickly.
Relieves Stress
Basil has been used as a remedy for relieving stress for centuries. If you drink tea made with basil on a daily basis, it can help to keep you calm and relaxed under the most stressful situations. Start drinking at least 1 cup of the tea each day to make sure that you can always approach stressful situations in a calm, relaxed manner.
Rejuvenation
Since basil tea is vitamin rich, it is no wonder why those that drink it end up feeling refreshed and rejuvenated afterwards. The invigorating effects can be useful for those with problems like constant fatigue and loss of energy.
Basil Tea Recipes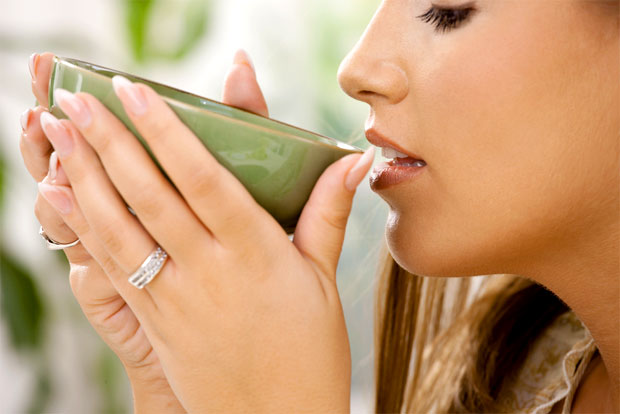 Lemon basil tea
Ingredients are 2 cups water, 3 tablespoons of thinly sliced fresh basil leaves, 1 tablespoon of grated lemon peel, and 2 teaspoons of black tea leaves.
In a small saucepan, bring water to a boil. Remove from the heat. Add the basil, lemon peel and tea leaves; cover and steep for 4 minutes. Strain, discarding basil, lemon peel and tea leaves. Serve immediately.
Ginger basil tea
Ingredients are 2 cups boiling water, 1/2 teaspoon fresh ginger, grated (or 10 very thin slices of ginger); and 4 fresh basil leaves.
Add the ginger and basil to a cup or teapot and pour the boiling water over it. Brew for 5 minutes. Press the basil leaves gently to get more flavor out of them, if desired. Sieve out (using a special teapot or a strainer) the ginger and basil. Enjoy it hot or cold.
You may add it to iced tea or prepare tea with adding other herbs as you may like. Or you can just enjoy a warm cup of invigorating basil tea by infusing chopped basil leaves in boiling water.
[wp_ad_camp_3]
Image courtesy: daum.net , dailymail.co.uk , quittea.com