After a long tiring day, there is nothing refreshing than a hot bath, especially a hot bath enriched with fragrant bath salts. Salt baths are a traditional remedy for many health problems because it contains an important amount of minerals beneficial for your body.
[wp_ad_camp_1]
The salt treatment can speed up the healing process and fights cold and fever. You may repeat the baths until the cold goes away. There is no reason why you shouldn't try these baths at home. If that is the case and you have already chosen this therapy, make sure you go for the sea salt and avoid the overly processed one. Let's look at the different conditions that can be cured by salt baths and more.
Rheumatism
For rheumatic problems, prepare a salt bath with hot water and a kilo of sea salt. Wait for the salt to dissolve and relax in it for no longer than 30 minutes. Repeat this treatment twice a week.
[wp_ad_camp_4]
Dermatitis
Salt baths treat bacterial infections. Add 7 tablespoons of salt for every liter of water and stir until the salt is completely dissolved. This way, you will prevent skin irritation and also nourish the epithelial cells. You can also apply compresses using a special solution, made with ¼ liter of water and a tablespoon of water. After taking a shower, like you normally do, apply these compresses on your affected areas.
Urinary infections
Take a salt bath every night before going to bed, adding 5 tablespoons of salt in your bathing water. Make sure the water is not too hot, because heat can make the infection spread a lot faster.
Muscle pain
Dissolve a kilo of sea salt in your bathing water and relax in it for 20-30 minutes. For better results, rinse with clear water afterwards so that there are no traces of salt left on your skin. You may need to repeat this procedure at least twice a week.
[wp_ad_camp_2]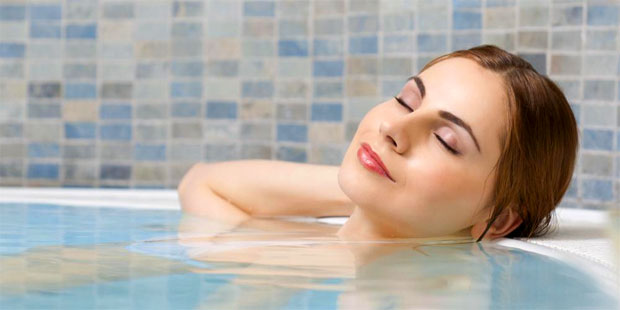 Salt Bath Benefits
Calming and soothing effect for different types of ailments.
Stimulates blood flow.
Has disinfectant and anti-inflammatory properties.
This treatment is used for several gynecologic ailments, so just add 5 tablespoons of sea salt for every liter of water that is in your bathtub and relax for 15 minutes.
Treat insomnia by adding half a kilo of sea salt and a few drops of aromatic oil in your bathing water.
Skin will look a lot better if you exfoliate it with a small amount of sea salt.
Preparing Bath Salts
Bath salts are a wonderful way to combine the therapeutic benefits of our all-natural bath salt with the relaxing soothing effects of aromatherapy. Creating your own unique bath salt recipe can be as simple as adding essential oils, dried herbs, and other natural ingredients.
A simple scented bath salt recipe will contain 16 ounces all-natural bath salt and 15-30 drops of essential oil. In a mixing bowl, add drops of the essential oil to the bath salt and mix well. Store in a glass jar. Add 1/3 to 1/2 cup of the scented salts to a bath for a soothing rejuvenating experience.
[wp_ad_camp_3]
Image courtesy: cloudinary.com , wisegeek.com