Rice flour is the powdered rice that is used to make so many delicacies across the world. Rice flour can also be used to make face packs which will lighten the skin complexion, remove the dead skin cells, and also remove the facial and body hair.
[wp_ad_camp_1]
Other than that, rice flour packs and masks also benefits in adding a glow on the face and increase the cell renewal rate. So here are 10 simple rice flour face packs and related beauty tips you could try at home.
1. Rice Flour-Oats-Honey Pack
Mix one teaspoonful of rice flour, half teaspoonful of oats and some honey to make a paste. Apply it on the face and after 15-20 minutes, gently scrub this face pack from the face to reveal a clear and glowing face. This is good to get rid of the flaky peeling dry skin and to whiten the dry face. This pack benefits in firming and toning the skin too.
[wp_ad_camp_1]
2. Rice Flour-Multani Mitti-Tomato Pack
This rice flour face pack is good for oily to combination skin. Take one teaspoonful of rice flour and add half teaspoonful of multani mitti. Add some tomato juice and mix into a paste. Apply this face pack in a thick layer on the face and as it dries, wash it off with water. Try this every other day for a clear spotless skin.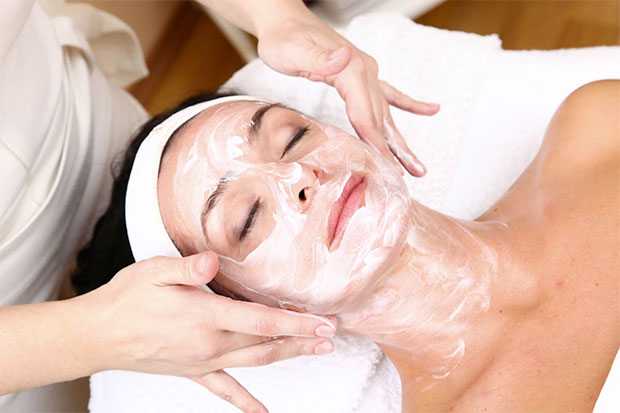 3. Rice Flour-Milk Powder-Olive Oil Pack
Mix 2 spoons of rice flour and 1 spoon of milk powder. Then add a few drops of olive oil to it and mix well. Add water to achieve an appropriate consistency. Apply it on the face, neck as well as hands and legs (the quantity of the ingredients can be increased as per requirement). Leave until it dries and then rinse off with warm water and pat dry.
4. Rice Flour-Milk and Honey Pack
Take 2 spoons of fine rice flour and add ½ teaspoon honey as well as 2 spoons of raw milk. Mix the contents in a bowl until a smooth paste is formed. Apply this pack on your face and leave it for twenty minutes and then wash it off with lukewarm water. This pack instantly brightens the face and adds a glow too.
[wp_ad_camp_2]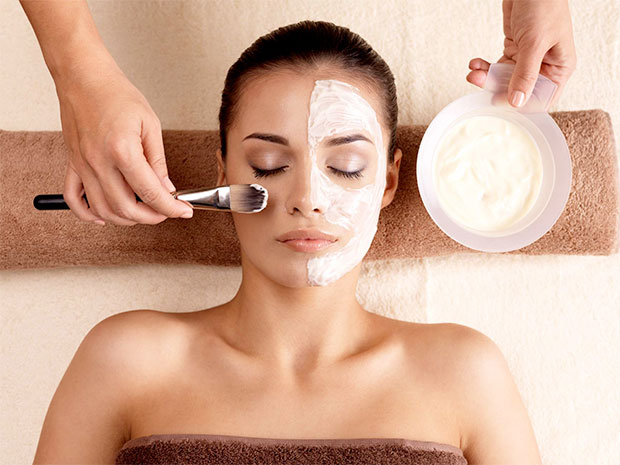 5. Rice Flour-Gram Flour-Sugar Scrub
This scrub will exfoliate the skin. Sugar used in this pack will help to give the skin hydration and benefits of glycolic acid present in it. Mix one teaspoonful of rice flour and sugar each. Add half teaspoonful of besan (gram flour) and mix all these with some rose water. Keep it slightly thick and apply on the face. Let it dry. Then gently scrub and wash off.
6. Rice Flour and Cucumber Juice for Sun Tan
This is a face pack to remove the sun tan, hyper-pigmentation, age spots and to make the skin fair naturally at home. Mix one teaspoonful of rice flour with some cucumber juice and lemon juice to make a paste. Apply this pack and wash when it is dry. This can be tried as soon as you come from sun so that it acts as an anti-tan pack.
7. Rice Flour-Coconut Milk-Turmeric Pack
This is a skin lightening face pack. This can be tried 2 times in a week by all skin types to get a lighter skin tone. Mix one teaspoonful of rice flour and coconut milk to make a paste. When the paste is formed, add 2 pinches of turmeric powder. Mix them again and apply on the face. Let it dry and then wash with tepid water.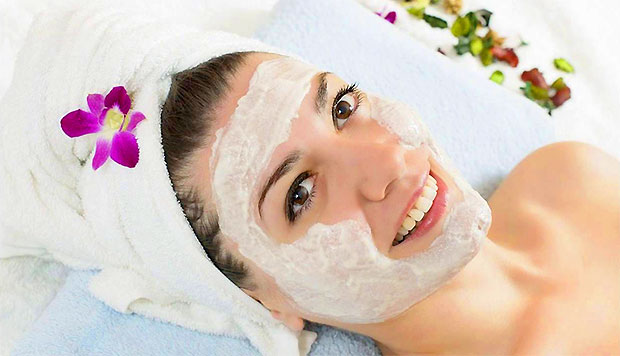 8. Exfoliating Rice Flour Body Scrub for Silky Smooth Skin
Prepare an exfoliating body scrub by mixing 2 tbsp of gram flour, 1/2 cup of semi-fine rice powder, 1/4 cup of sugar, 4 tbsp of honey and few drops of coconut oil. Gently combine all the ingredients well to get consistency of a body scrub. Before taking bath, gently scrub this mixture all over your body for 3 minutes and then rinse with cool water.
9. Rice Flour for Fairer and Odour-Free Underarms
Dusting talcum powder under your arms can cause gradual darkening of your skin. So here is a natural remedy for odour-free and fairer underarms. After taking bath dust some rice powder under your arms. This prevents underarm sweating, controls smelly underarms and reveals smooth and fairer underarm skin.
10. Rice Flour Facial Massage
Take 2 tbsp of very fine rice flour and add 1 tbsp of honey and 2 tbsp of aloe vera gel to it. Combine the mixture well to a smooth paste. Now wet your hands with rose water and gently massage the paste on your skin for 5 minutes and rinse with cold water. This face massage is very effective in lightening dark spots and removing acne scars.
Go for these easy tricks at home and gain the beautiful and glowing skin you had always desired for in just a few days!!
Image courtesy: trrsf.com , provencespa.com , dipalhbs.com , ytimg.com