It is every woman's dream to flaunt a smooth, shiny, bouncy, and healthy hair.
[wp_ad_camp_1]
Having said this, chronic illness, nutritional deficiencies, stress, continuous exposure to sun, and age contributes to your rough, dry, and distressed hair. It is also a known fact that texture of your hair defines how healthy you are. As an answer to your hair care needs, there are numerous products available in the market. All these products contain harmful chemicals that over time do more harm than good. To best avoid this, stick to natural hair care recipes. One such natural hair care recipe is prepared from Okra. Okra acts as a natural hair conditioner that leaves your hair smooth, shiny, and healthy.
[wp_ad_camp_4]
Okra also known as Ladies Finger is a vegetable with medicinal value that is enriched with antioxidants such as vitamin A, C, and K. Okra also possess a rich combination of Niacin, thiamin, fiber, magnesium, manganese, zinc, copper, beta carotene, lutein, potassium, folic acid, and iron.
A preparation of natural hair conditioner made from Okra turns your dry and coarse hair to shiny, smooth, and bouncy hair. Okra mucilage acts as a fertilizer to your hair.
Okra as a Hair Conditioner



[wp_ad_camp_2]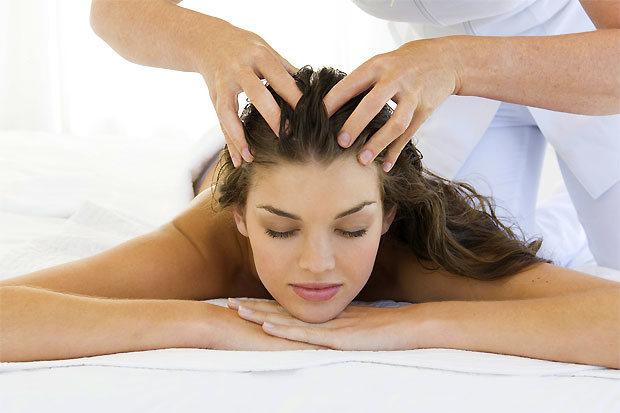 Preparation:
Put 10 horizontally cut okras into 10 oz of water and boil them at a low temperature until the mixture is of sticky texture. You could add a few drops of lavender or mint oil to give the mixture a refreshing fragrance. Addition of honey or lemon juice provides extra moisture. Allow the concoction to cool. Filter the concoction once it cools down. Okra hair conditioner is ready for use.
How to use?
Wash your hair thoroughly with a mild shampoo first and rinse off. Care should be taken to remove extra traces of shampoo from your hair. Also gently squeeze off the excess water from your hair. Apply okra hair conditioner gently through the hair from the root to the tips. Massage your scalp for a few minutes and leave it for around 45 minutes. Rinse your hair well with water and remove the conditioner from your hair. You will be surprised to find your hair to be visibly smooth, soft, shiny, and bouncy.
Okra as a Scalp Moisturizer



If you are plagued with dry and itchy scalp, apply the boiled okra mucilage to your hair, massage for a few minutes, and then rinse off. The tender and cooling effect of okra brings on a soothing effect to your itchy scalp and its moisturizing power helps bring back life to your dry hair. This will leave your hair shiny with a smooth texture.
Okra for Dandruff Treatment



Lack of proper care to your hair leads to a condition called dandruff. Applying okra mucilage to your scalp is very effective in treating dandruff due to its moisturizing effect. Okra improves the overall scalp condition and prevents dandruff.
Continuous use of okra on the hair gives you that extra gloss and bounce you always craved for.
[wp_ad_camp_3]
Image courtesy: makeupjournal.net , thebest68.ru