We all know that lemon is a huge storehouse of vitamin C, which can very effectively help in lightening and brightening the skin, but not only lemons, lemon peels also can do a whole lot of benefits to your skin if used topically on your skin.
[wp_ad_camp_1]
So, do not discard lemon peels right after squeezing a lemon, because it can immensely beautify your skin. Just dry up the lemon peels in the sun, grind them to a fine powder and use this lemon powder for your beauty purposes. Read on to know how to use lemon rinds in your beauty applications.
Lemon Peel & Milk Face Pack
Just mix sun dried lemon rind powder with raw milk and smear this mixture all over your face. Let this skin whitening mask stay on your face for 30 minutes. Then, rinse off with cold water. You can use this home remedy daily for acquiring optimal results. Good for normal to oily skin.
[wp_ad_camp_4]
Lemon Peel Powder & Coconut Water Mask for Acne Scars
Mix lemon peel powder with coconut water and dab gently all over your acne scars. Leave it on for one hour. If possible, you can keep this mask on scars overnight for best results. Use this beauty tip daily and you will see a noticeable reduction in acne scars and your complexion will get fairer naturally. Anti-microbial properties of lemon peels make it a potent ingredient for treating acne and its scars.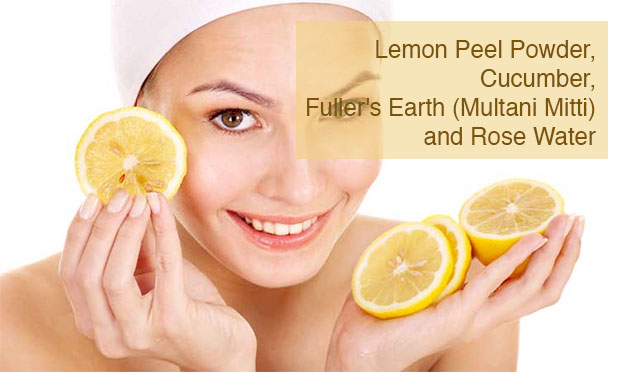 Lemon Peel Powder, Cucumber, Fuller's Earth (Multani Mitti) and Rose Water Bleach
Lemon peels have alpha hydroxy acid that can bleach your skin the natural way. All you got to do is mix some cucumber, water, and fuller's earth with this. Your skin-bleaching mask is ready to use! Just use this home-made facial mask thrice a week for best results. What is more, this beauty tip will impart you a spotless, clear and flawless skin with regular usage.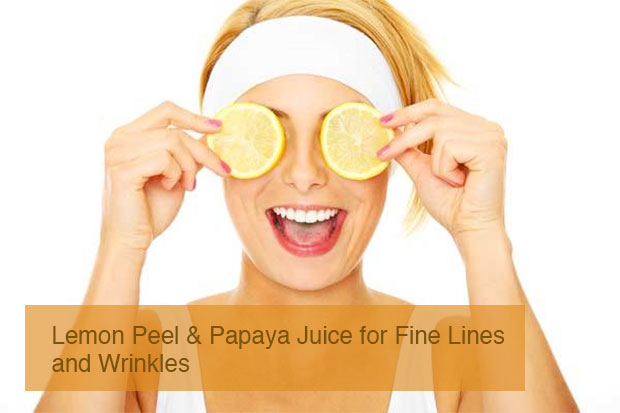 Lemon Peel & Papaya Juice for Fine Lines and Wrinkles
Lemon peels are rich in anti-oxidants and pectin that keep your skin elastic and firm. Just mix some lemon peel powder with papaya juice and spread this mix all over your face. Keep this on your face for 30 minutes and then wash off with cold water to end the process. Follow up with an almond oil-based moisturiser. Use this natural remedy daily.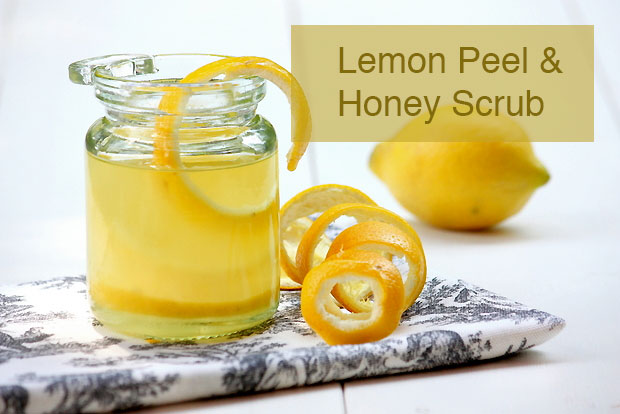 Lemon Peel & Honey Scrub
Make a coarse paste with dried lemon peels, wheat powder and honey by adding small amount of milk. Rub the paste on the body in circular movements and wash after some time. This mask helps in relieving mental and physical stress and leaves the skin clear and fresh.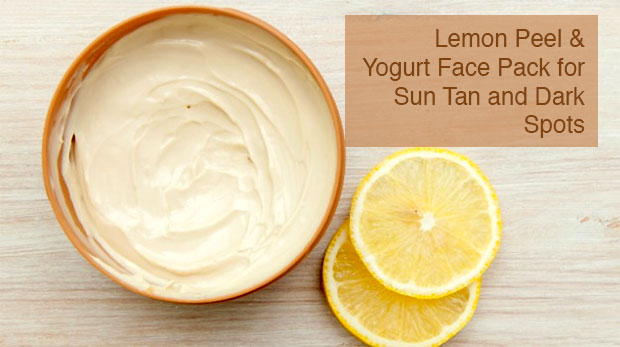 Lemon Peel & Yogurt Face Pack for Sun Tan and Dark Spots
This pack will help to lighten the tone of the skin and reduce dark spots from the face. Mix the two ingredients and apply it on the face and body. Scrub it off gently after 30 minutes.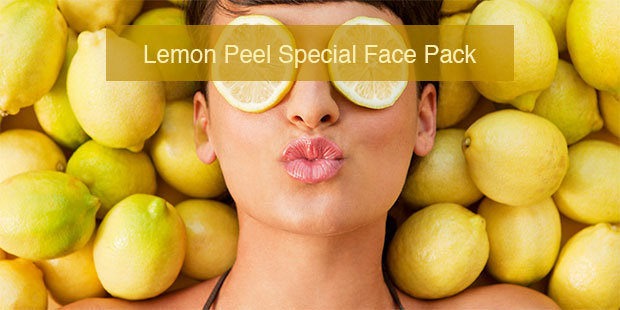 Lemon Peel Special Face Pack
In a bowl add 2 tbsp of lemon peel powder, 1 tbsp of brown fine sugar, 1 tbsp of honey, and 1 tbsp of almond oil. Mix all the ingredients properly. Now take some amount of this mixture on your hand and scrub gently on your face and neck for 2 minutes. Apply some more and leave this pack to dry for 10 minutes. Then, wash your face with cool water. This pack exfoliates your skin, removes dead skin cells and makes your skin visibly fair and smooth.
So now you know what a useful thing you have been just throwing away. Start making these wonderful packs now and start looking prettier and fresher than before
[wp_ad_camp_3]
Image courtesy: blogspot.com , howtogetridofscarsonface.net , mintyjungle.wordpress.com , mommypotamus.com , ndtvimg.com , huffpost.com