Will it be surprising to know that cholesterol itself is not bad? Actually, cholesterol is one of the many substances created and used by our body to keep us healthy.
[wp_ad_camp_1]
At normal levels, it is essential for body's normal functioning. At higher levels, it becomes a risk to our heart. Cholesterol is a steroid lipid (fat) found in the blood and an optimum level is necessary for proper functioning of cell membranes.
Cholesterol-lowering foods should be incorporated into everyone's diet for optimal health. The percentages by which these foods lower cholesterol reflect people who have high levels of cholesterol greater than 200 mg/dL, and have been diagnosed with hypercholesterolemia. Different diets, lifestyles, and foods will work differently for different people. EHC brings you a list of foods which lowers the "bad" LDL cholesterol, while leaving the good HDL cholesterol largely unaffected.
[wp_ad_camp_4]
Unsaturated Fats
Substituting saturated animal fats and other high cholesterol foods with healthier fats like olive oil, canola oil, peanut oil, and avocados is the most powerful thing you can do to achieve a drastic reduction in your LDL cholesterol. Specifically a diet high in olive and sunflower oil, that contains 12.9% saturated fat, 15.1% monounsaturated fat, and 7.9% polyunsaturated fat can achieve an 18% reduction in LDL cholesterol.
Garlic
Studies have shown that less than half a clove (900mg) of raw garlic a day can lower cholesterol by 9-12%. Raw garlic is best and can be added to olive oil salad dressings, or as a garnish on soups and sandwiches.
[wp_ad_camp_2]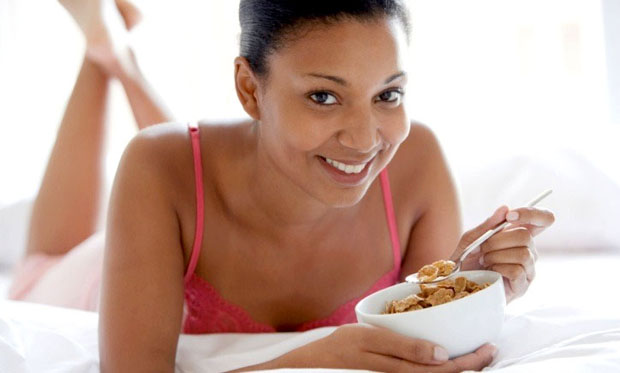 Almonds
Eating up to half a cup of almonds can reduce cholesterol levels by up to 10%. In a dose response study it was found that a quarter cup of almonds reduces cholesterol by 5% and half a cup causes the full 10% reduction. As almonds are a high calorie food, it is not recommended that you eat more than half a cup. Almonds are great as a snack, or as an addition to breakfast cereals like oatmeal.
All nuts are high in calories, so a handful will do. To avoid eating too many nuts and gaining weight, replace foods high in saturated fat with nuts. For example, instead of using cheese, meat or croutons in your salad, add a handful of walnuts or almonds.
Barley
Like the bran from oats and rice, barley reduces cholesterol, particularly when it is used as a substitute for wheat products. Barley can easily substitute for wheat in the form of barley noodles, barley flour, or whole pearl barley.
Plant Sterols & Dark Chocolate
The plant sterols and cocoa flavanols in dark non-milk chocolate have been shown to reduce cholesterol by 2-5%. Further, plant sterols (phytosterols), found in all plants, and particularly plant oils like corn oil and soybean oil have been shown to lower LDL cholesterol by up to 16%. However, this reduction is largely due to inhibiting absorption of cholesterol, and would not have a large effect if you consumed little or no cholesterol.
Green Tea
Green tea has long been a staple in East Asia where it is believed to wash fat out of the body. Studies suggest this may be true as green tea can lower cholesterol by 2-5%. Green tea without sugar also has few calories (typically less than 10) and can make a great substitute for a variety of beverages.
Bran
Bran, particularly oat bran, has been proven effective in lowering LDL cholesterol levels. Add bran to hot cereals and bread. Also, eating whole oatmeal every morning, or switching to whole products like brown rice, can help you get more bran in your diet and lower your cholesterol numbers.
Flax Seeds
Up to 50 grams of flax seeds a day has been shown to reduce LDL cholesterol in healthy young adults by up to 8%. In a study, 38 grams of flax seeds per day reduced LDL cholesterol by 14% in people with high cholesterol. Flax seeds are easily incorporated in baked goods, as well as added to hot cereals like oatmeal.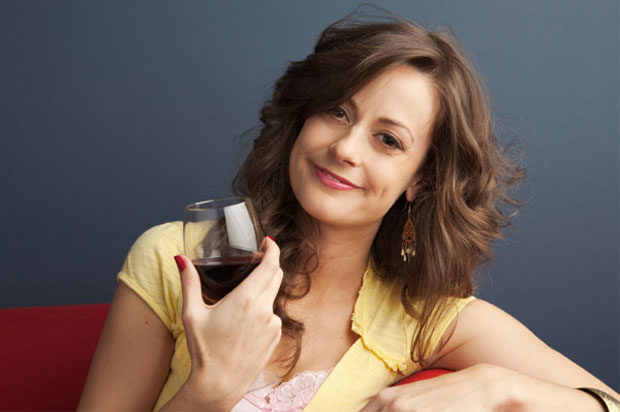 Red Wine
The high-fiber Tempranillo red grapes, used to make red wine like Rioja, is found to have a significant effect on cholesterol levels. A study found that when individuals consumed the same grape supplement found in red wine, their LDL levels decreased by 9%.
Beans
Beans are good for your heart. Researchers at Arizona State University Polytechnic found that adding 1/2 cup of beans to soup lowers total cholesterol, including LDL, by up to 8%. The key to this heart-healthy food is its abundance of fiber, which has been shown to slow the rate and amount of absorption of cholesterol in certain foods. Try black, kidney, or pinto beans; each supplies about one-third of your day's fiber needs.
Soy
It is high in fiber, low in saturated fat, and cholesterol free. It is the only complete plant-based protein, which means it is an equal swap for animal sources like meat and dairy. Adding it to your diet to replace foods high in saturated fat can help lower LDL cholesterol by nearly 8 to 10 percent.
Making healthy eating choices and regular exercising are important first steps in improving your cholesterol. Make it a habit to check your cholesterol levels regularly so that your doctor can determine the best strategy to lower your risk.
[wp_ad_camp_3]
Image courtesy: huffpost.com , healthyblackwoman.com , sheknows.com