The first impression of any human being depends largely on the face. While it can be contested, we all know that we are always worried about how our face looks and we spend a lot of time dealing with the beauty of our face.
[wp_ad_camp_1]
One major enemy of our face is the open, enlarged facial pores that are unsightly and can trap dirt and contaminants, which may lead to blackheads, acne, and whiteheads. Open pores also make your face look older, which in turn diminishes self-esteem. The good news is that there are many home remedies that you can use on a daily or weekly basis to diminish the appearance of enlarged pores.
Large skin pores are caused by over-secretion of oil by the oil glands. Thankfully, a number of medical treatments can help reduce the size of pores, thus making your skin appear firm and healthy. Let us first understand why the pores on the face occur.
[wp_ad_camp_4]
There are several reasons for this such as genetic factors, loss of skin elasticity with age, over-secretion of oil by the sebaceous glands, poor skincare routine and your overall health conditions. Due to over-secretion of oil, the expanded pores are filled with oil and dead cells, thereby blocking them. This often leads to acne, pimples and zits. To get rid of this condition, it is important to keep your skin as clean as possible.
Open pores make the skin lose its natural texture and elasticity, which can later result in enlarged open pores. They may also be due to hormonal changes in the body, stress and poor skin care. Let us look at the natural remedies to treat open pores on the face effectively.
Whip two egg whites with the juice of half a lemon till the two ingredients are completely blended. Apply this pack on the skin and leave for 10-15 minutes. Repeat this remedy continuously for a month to help shrink pores and tighten the skin.
Make a mixture of 1 tablespoon of gram flour with 2 tablespoons of curd and mix well. Apply this paste on your face and leave for 20 minutes then wash your face with cold water. This will help to open clogged pore and tone your skin. This remedy can be done twice a week to get a pore-free smooth skin.
[wp_ad_camp_2]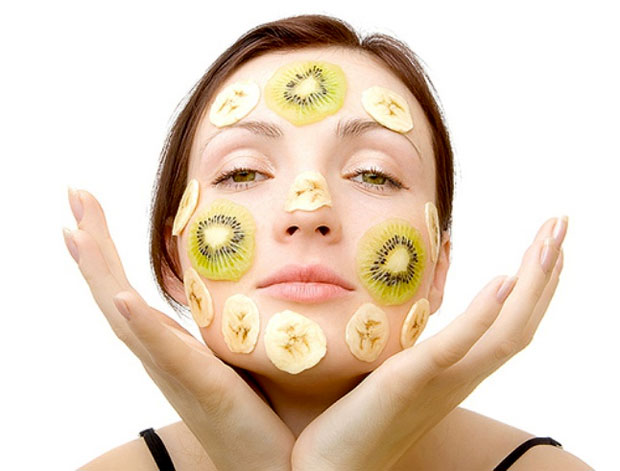 Papaya is a rich source of antioxidant nutrients that help in improving skin's texture, elasticity and appearance. Take a fresh, ripe papaya and mash to make a paste. Apply the paste onto the face and leave for about 15-20 minutes, then use lukewarm water to wash your face.
Mix 2 tablespoons of fuller's earth (multani mitti) with 1 tablespoon of honey and milk. Mix all these ingredients well, and then apply this mixture all over your face. Leave it for 15-20 minutes then wash off your face with cold water. This will help closing the open pores and will keep the skin nourished.
Raw milk has been used as a natural cleanser to clean the skin. First, wash your face thoroughly, and then dab cotton ball in raw milk and gently rub over your face. This remedy helps in cleansing the open pores and prevents dirt that may be clogging them.
Ice cubes are another remedy that can also be used to tighten the pores and tone up the skin. Rub your face with an ice cube for 1-2 times a day for about 5-10 minutes.
The vitamin C present in tomato can work wonders to clogged pores. Extract the juice from tomato and add with a little honey on it. Mix well and then apply this mixture on your face daily.
Make a mixture of cucumber juice with few drops of rose water and apply the mixture onto the face. Leave for 15-20 minutes and wash your face. This remedy will help in treating open pores and in improving the skin texture as well.
Honey and aloe vera
EHC recommends this mask for so many different skin situations – it is quick and simple to make, and has loads of great skincare benefits. Mix together equal parts of honey and aloe vera gel, and smooth over your skin. Leave for 10 minutes and then rinse.
Orange peel and almonds
To minimize the appearance of existing enlarged pores, you need to exfoliate your skin regularly to remove dead skin cells that can thicken your pores and oils that make your pore size large. A homemade scrub using grounded orange peel and grounded almonds is best for removing dead cells and cleansing the skin. This natural scrub is effective for reducing the appearance of the size of the big and opened skin pores on nose and face.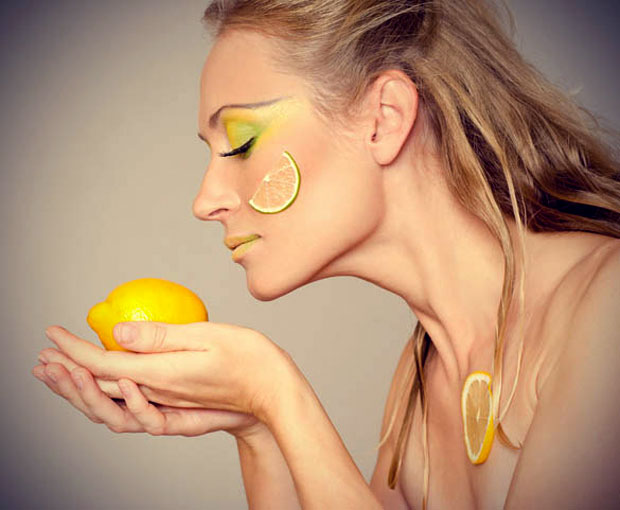 Lemon juice
One of the best home remedies to permanently shrink large pores is using lemon juice. Lemon juice contains natural enzymes that tighten and firm the face while also purifying and brightening the skin and shrinking pores. Lemon juice helps to shrink the pores due to its acidic nature. For shrinking large pores naturally, take one tablespoon of lemon juice, one cup of rose water and add half cup of cucumber juice. Mix the ingredients well and apply on your huge pores. This natural remedy for large pores reduces the big pores and makes them appear visibly smaller.
Almond mask
Application of almond mask is one of the best natural methods for shrinking pore size. Soak some almonds in hot water overnight. In the morning, make almond paste and mix it with 1 teaspoon of lemon juice. Using a brush, apply this pore-tightening mask all over your face. Let it sit for 30 minutes. Rinse with warm water. This pore-minimizing mask will result in a smooth clean textured skin and helps to close pore openings and minimize large pores.
Yogurt mask
Plain yogurt contains lactic acid and probiotics, which when applied to the skin, helps keep the bad bacteria which causes acne in check, thereby reducing the appearance of pore size. Apply a thin layer of plain yogurt over face and let stand for 5 to 10 minutes. Longer than 10 minutes can irritate the skin. Use only about once a week.
Tips to Consider
Clean makeup every night carefully. No matter how tired you are, you should not go to bed without cleaning your face. Even if you don't wear make-up every day, take the time to clean the face with a cleanser and tonic.
Use skincare products which are formulated for your skin type. Using "heavy" creams and lotions could add to the large pore problem.
Any products that contain alcohol, acids, or peroxides can actually keep your pores open wider and appearing more enlarged. While the ingredients do give the temporary "tightening" effect to your pores, but it won't last, and can actually make pores worse when the effects wear off.
Try a good sugar scrub weekly. Work a nice scrub into your routine each week, whether it's one of the homemade ones mentioned above, or a gentle natural-based sugar scrub. These contain natural alpha hydroxy acids to help your pores shrink up without over-stripping your skin with harsh chemicals.
Limit make-up use on large pore areas. Piling on the makeup can make your large pores appear larger. Stick to a light dusting of face powder and blush to smooth out your complexion without caking the product into your pores.
[wp_ad_camp_3]
Image courtesy: newface.com , maminuklubs.lv , fashionspassion.com