Your skin is your friend. You like your skin. But do you do enough to protect it too? Acne is one of the most common skin problems most teenagers go through and some are troubled even long after their teens are gone.
[wp_ad_camp_1]
Using a variety of chemical agents for this agony is what most of us opt to do, but this only worsens things and leaves us with dull and troubled skin.
Natural acne remedies are the best way to get rid of or at least hold the acne at bay. Let's find some very easily available materials at home which can be the best for your acne treatment all naturally.
Whip up some Whites
Egg whites, rich in proteins and vitamins, are an easy and affordable way to help reduce acne, fade scars left by unfortunate blemishes, and also help rebuild your skin cells. They also soak up excess oil, which means less stuff for bacteria to feed on. Just make sure to use a good moisturizer afterwards, as they can dry your skin out a bit.
[wp_ad_camp_4]
Directions
Rinse your face with water and pat dry. Separate the whites of two eggs from the yolks. Whisk the whites until they're frothy, and let them sit for a few minutes. Cover your face with the mixture focusing on problem spots. 3 to 4 layers is usually enough, but make sure to wait the first has dried before applying more. Allow the mask to sit and dry for about 20 minutes before rinsing off completely with warm water and patting dry with a soft washcloth. Then apply moisturizer appropriate for your skin type.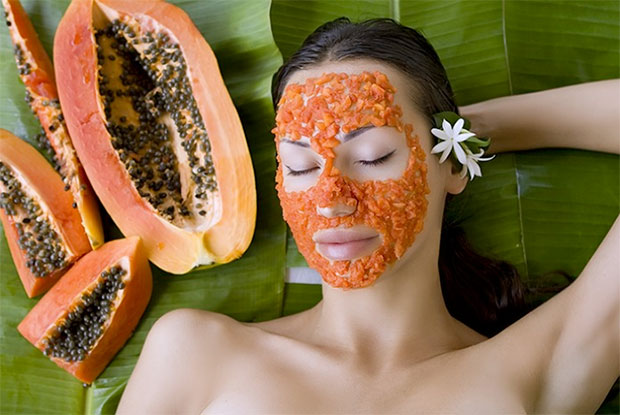 Papaya
Papaya is an all-natural acne remedy that removes dead skin cells and excess fats from the surface of the skin, leaving it soft and smooth. Papaya also contains an enzyme called papain, which reduces inflammation and helps prevent the pus from forming.
Directions
Rinse your face with water and pat dry. Mash up the flesh of a papaya well, until it is of a consistency that can be easily applied to your skin. Leave it on for 15-20 minutes on your face, and then rinse off completely with warm water. If your skin has a tendency to get dry after you cleanse it, use a moisturizer appropriate for your skin type afterwards.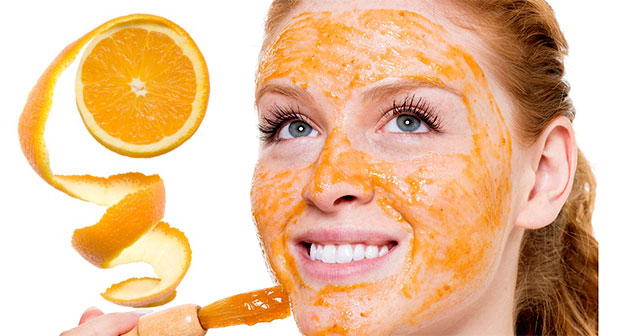 Orange Peel
Oranges taste rejuvenating and refreshing, and our skin may find them just as appealing as our taste buds do. The vitamin C is particularly helpful because it promotes the growth of new healthy cells, keeping your skin in better condition overall.
Directions
Rinse your face with water and pat dry. Grind/pound up your orange peels and add a little water to create a paste. Add a little at a time, as too much will make it too thin and runny. Once you have the right consistency, apply it to your face and/or problem areas. Wait for 20-25 minutes. Ideally the mask should be firm. Rinse off completely with water, pat your face dry, and apply a good moisturizer.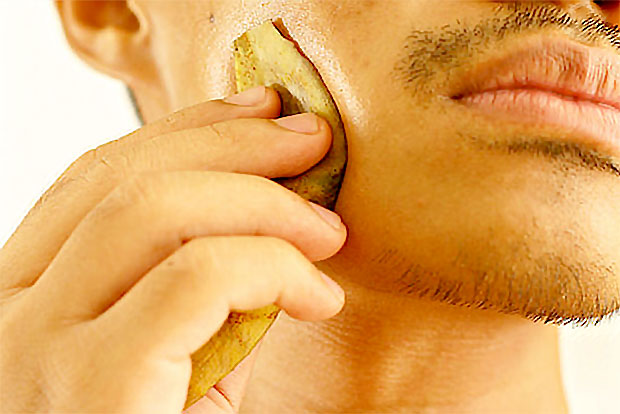 [wp_ad_camp_2]
Banana Peel
Bananas are full of all sorts of goodness. Their peels contain something called lutein, an extremely powerful antioxidant that reduces swelling and inflammation, and encourages healthy cell growth. So, rubbing a banana peel on your face can reduce the redness, obviousness, and discomfort of acne.
Directions
Peel your banana and eat it- it's not cool to waste, and it is good for you. Take the peel, and rub in a circular motion all over your face. When you feel as though you've covered all of your face, let it sit for at least 30 minutes before rinsing it off.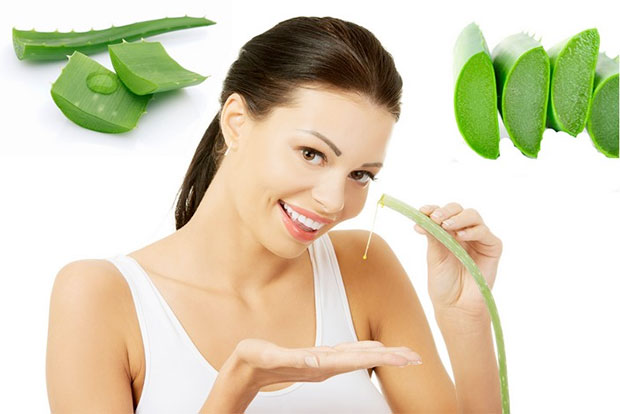 Aloe Vera
Aloe vera is a name one can just not miss in any skin issues. The aloe gel can be used with other things to fight acne, but it's a good thing on its own as well. If it's going to be used on its own, the best is to have a little aloe plant floating around in your house, otherwise a good gel sold in stores with least additives may work as well. Not only is the aloe soothing, it works as an anti-inflammatory, decreasing redness and swelling. It also has antibacterial properties.
Directions
Wash your face with water and pat dry. Using your fingertips or a Q-tip, apply the aloe directly to your problem areas.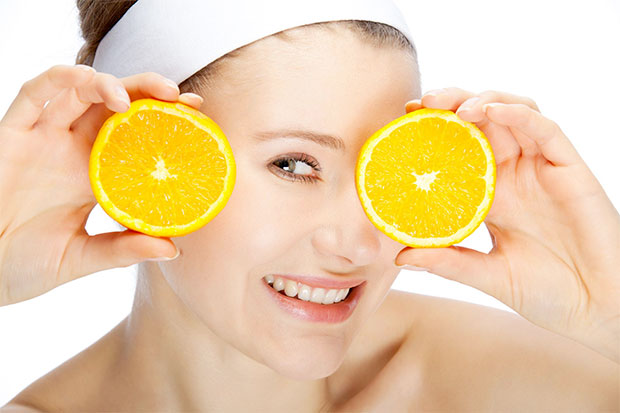 Lemon Juice
Lemon juice can help get rid of breakouts for a number of reasons. It is rich in vitamin C, which is good for all types of skin, and it has citric acid that helps exfoliate the skin as well. Most importantly though, it is an astringent and causes contraction of body tissues, and will therefore dry out the blemish itself. It is also a natural skin whitener, which helps reduce redness. If you misplace a dab you may get a little white spot, but don't panic- it will go away on its own accord. Rinse off any lemon juice before going out in the sun, as it may make your skin more sensitive.
Directions
Rinse face gently with water and pat dry. Dab fingers, a cotton ball, or a Q-tip in lemon juice and apply to pimple. If it stings, try mixing it first with a bit of yogurt.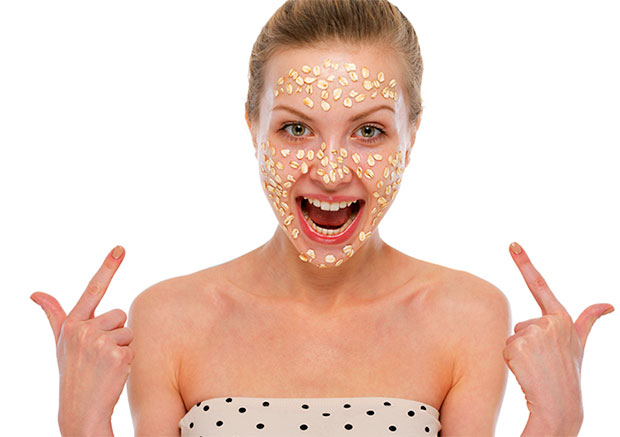 Oatmeal Boost
Oatmeal can power you up from the inside out-and the outside in. If you soak/cook your oats and use them in mask, they can reduce the inflammation and unsightly redness that accompanies breakouts. Add some honey to your mask and you have a great recipe for a rather tasty sounding acne remedy. Keep in mind that oatmeal on its own will not cure your acne, and should be used as part of a sensible routine acne treatment. However, it may very well reduce the blatant, painful, appearance of the breakouts.
Directions
Whip up a batch of oatmeal. When it is still hot, add two tablespoons of honey. Let the mixture cool to room temperature. Keep in mind it retains quite a bit of heat, so really make sure it's a comfortable temperature before applying it to your skin! Leave it on for 20-30 minutes. When it has set, rinse off with warm water and pat your skin dry.
Try any of these magical treatments and fight the biggest enemy of your skin – the ever troubling acne.
[wp_ad_camp_3]
Image courtesy: medicaltv.co.kr , effectiveremedies.com , positivemed.com , stylofizi.com , healthguideness.com , Shakeology