Both men and women have been trying to find ways to enhance their performance of intimacy. For many of us it is still remains unsolved. A lot of couples lack the desire and excitement for being intimated that often becomes the prime cause of break ups and divorces.
Women experience a number of hormonal changes throughout their life. Each and every phase of a woman's life brings new changes that often lead to frustrations and mood swings. If you think that your lack of interest and low play drive is affecting your relationship, then here are some stimulants that will help you bring back the same pleasure in your sensual life. Let's take a look at some effective boosters for women.
Aphrodisiacs are defined as "foods, drinks or drugs that stimulate sensual desire." The following natural aphrodisiacs have been used for thousands of years in Ayurveda practices.
Cacao
Raw cacao nibs are a tasty super food with many benefits, including boosting properties. Cacao contains anandamide, which is known as the "bliss molecule." It is packed with healthful magnesium, phosphorous, antioxidants, and libido-enhancing arginines and methylxanthines.
Fenugreek
Another tasty way to boost desire is the seed of this plant. Fenugreek was used as a booster by ancient peoples in Rome, Egypt, and Greece. Its taste is a bit like maple syrup or butterscotch. In India, its leaves are eaten as a vegetable. Used for centuries by women and men to increase play drive, it also promotes healthy breast tissue and improves milk production in lactating women. The key is its phytoestrogens.
Warming Spices
Many Ayurveda practices for boosting drive and metabolism are about increasing the heat of your diet. Cinnamon, ginger, and nutmeg are warming herbs that increase blood flow in the abdominal and pelvic regions. They are said to stimulate your appetite for both food and desire. You can take these in capsule form, but they are easy to add to many recipes, especially hot drinks like tea.
Shatavari
Also called Shatavri, Satavar or Shatamull, it is an adaptogenic herb that has been used as a female rejuvenation tonic in India for centuries. It strengthens and tones the reproductive system, provides relief from menstrual and menopausal imbalances, and is an effective remedy for PMS. Shatavari means "she who has 1,000 husbands" and is thought to increase a woman's desire.
Dates
This exotic, moist fruit adds sweetness and richness to many recipes and to your love life. In Arabic cultures, a traditional aphrodisiac is concocted by mixing dates with milk and cinnamon. This super fruit contains fiber and many essential nutrients, vitamins, and minerals for overall well-being.
Chocolate
Most women sacrifice their love for chocolates after a certain age to maintain a healthy weight. This is also seen as a major reason for low play drive. Chocolate have been considered to be the best stimulant for sensual desires. It releases serotonin, which is known to increase the feeling of pleasure.
Ginseng
It is used an active ingredients in almost every kind of desire enhancement supplement. It is a proven fact that Ginseng triggers various biochemical reactions in the body that are responsible for increased play drive.
Arginine
It is considered to be one of the most effective and highly popular booster for women. Nuts, eggs, white meat, cheese, and other dairy products are a good source of arginine. Nitric oxide in this booster is said to increase the flow of blood into the genitals that results in sudden desires. Moreover, it reduces female organ dryness and stimulates extreme pleasure.
Tribulus Terrestris
Tribulus has been used as a booster herb since ancient times. It improves the fertility and boosts sensual drive in females. Those having problems with extended period of time should take Tribulus on regular basis to improve sensual performance.
Honey
The sweet, sticky and warm honey is an effective booster, but also a great stimulator in the for play. Boron found in the honey is known to help your body use estrogen to boost sensual drive.
Avocado
Avocado is considered to be an exotic fruit and vitamin B6 found in the avocado is known to increase the level of testosterone which results in enhanced desire. It also contains potassium which regulates female thyroid gland.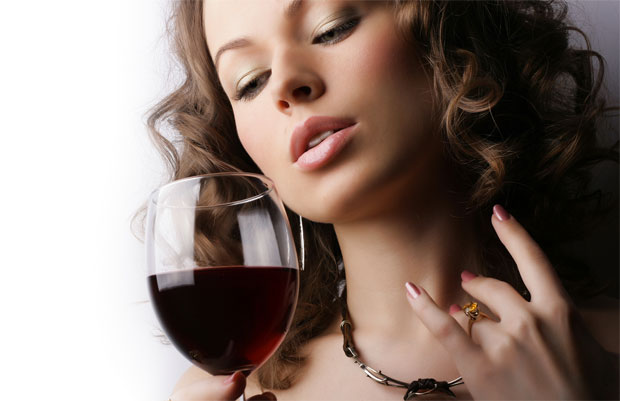 Red Wine
With high levels of resveratrol, this antioxidant is known for its ability to increase the amount of estrogen produced by the female body. Estrogen is the chief sensual hormone in women, and secretion of estrogen increases your desire for play. Red wine is the only recommended alcohol that seems to have a positive sensual effect in women.
Carrots
Carrots contain beta-carotene and other vitamins that are required for the development of play hormones.
Mustard Seeds
Mustard is a natural stimulant that increases the appetite for play in women.
Almonds
Almonds are known to stimulate women and prepare them psychologically for play. They are also a traditional remedy for infertility.
Caffeine
It is a natural stimulant found in common kitchen tea or coffee. It improves blood flow, supplying the sexual organs with sufficient blood required for improved performance in bed.
Girls, you need not look further. Simply include these boosters in your daily diet and see the action they will bring to your relationship.
Image courtesy: elgranbanquete.com.ar