Coconut milk is the liquid extracted from grated coconut. This white, delicious, rich creamy liquid is not only known for its culinary applications but is also acknowledged for its health benefits.
[wp_ad_camp_1]
Enriched with vital nutrients like vitamin, B, C and E; iron, phosphorus, selenium, magnesium, etc., this liquid with its multiple curative and therapeutic properties helps to treat and prevent many diseases and promote general health and well being. Besides that, coconut milk is an effective remedy for skin hair and nails. EHC brings out some facts based on research about the benefits of coconut milk and its curative power for your hair problems. So, no more drizzy hair or split ends.
Coconut milk cleanses, nourishes and conditions the hair while eliminating infections and dryness of the scalp. It strengthens the tresses, prevents hair thinning, breakage and fall and stimulates hair growth. Thus coconut milk treats the problem of hair loss and prevents balding effectively. It promotes healthy hair growth to create long, voluminous, and radiant hair.
[wp_ad_camp_4]
Let's see how we can apply coconut milk to your hair. First detangle your hair properly. Then take a cotton ball and dip it into the milk. Cotton is going to ease up the whole application process. Apply the milk on your scalp, hair and tips. After this, use your fingers to massage your scalp. Scalp massage is good for blood circulation and hair growth. Then tie up your hairs and cover them with a hair cap. It is going to naturally heat up your hair and also prevent the milk from leakage. Leave your hair for 4-5 hours, so that the milk enters the root of the hair. Wash it with your favorite shampoo. After shampooing, condition your hair.
The results of this are astonishing. This hair mask will not only help in hair growth but it will also make your hair silky, smooth and shiny.
Natural conditioner
Because of its high vitamin E and fat content, coconut milk acts as a natural moisturizer that nourishes and hydrates the hair strand from root to the tip. It eliminates dryness, flakiness and itchiness of the scalp and restores its optimal moisture levels. Coconut milk treats and prevents scalp and hair issues like dandruff and also deep conditions the hair to make it soft, supple and radiant.
Take 4 tablespoons of coconut milk and mix it with honey and hair oil (you can use olive oil or castor oil). Heat this mixture for 2 minutes and then apply it to your hair. This process can be a little messy. Now wear a hair cap and leave your hair for an hour. Wash your hair with regular shampoo. You can do deep conditioning with coconut oil once a week to see instant results in hair growth.
[wp_ad_camp_2]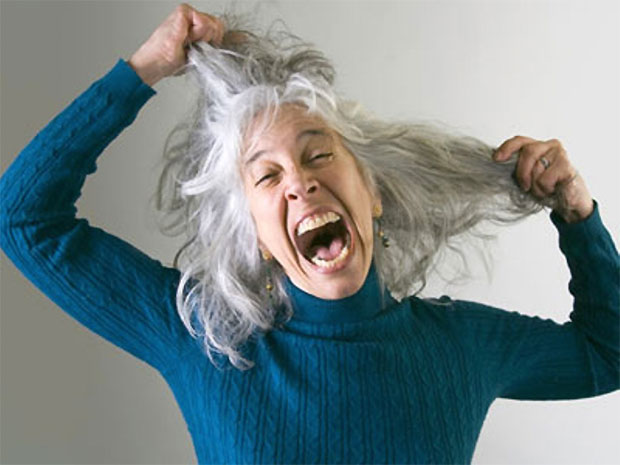 Hair graying therapy
This is done for premature graying of your hair. Add coconut oil and Indian gooseberry (amla) oil in equal proportions, and mix them well. Now, you can apply the mix generously on your hair, and allow it to stay for an hour or two, and then rinse it with warm water. This natural therapy has helped many people in slowing down the graying of their hair. It is also known to have helped balding people in stopping their hair loss.
Baldness therapy
By adding some organic compounds in coconut milk, you can cure baldness. Take about 50 ml of coconut milk and mix it with 10 ml of plain yoghurt. Now add a little amount of camphor solution to the mix. Massage this mixture on scalp. And while massaging, make sure that you are not missing out the bald spots. Leave your hair for 1-2 hours and then rinse it with warm water. Let your hair air-dry instead of using hair dryer. Use this therapy twice or thrice a week. After using it 2-3 times, you will see results in hair growth.
Protein therapy
A protein treatment once in a while can improve your hair growth. Protein treatment reaches the shaft of your hair and makes it grow. Protein treatments are also essential to prevent hair breakage. A protein treatment at least once in a month can nourish your hair.
The ingredients for protein treatment are coconut milk, egg, extra virgin olive oil, argan oil, and coconut oil.
Mix all these ingredients in equal parts. Split your hair into equal parts and apply the mix in circular motion. This will enhance blood circulation. Improving blood circulation will also improve hair growth. You may also try applying coconut milk directly to your hair. This is also an efficient way to promote hair growth. Coconut milk is an essential ingredient in women hair care.
Eliminates infections
The fats in coconut milk mainly contain lauric acid. This essential acid is responsible for rendering antibacterial, anti bacterial and antifungal properties to coconut milk that help to ward off microbial infections from the hair and scalp. It also helps to cleanse the harmful free radicals from the scalp that can weaken and damage the cell growth in the hair strands. Coconut milk thus nourishes and hydrates the skin to keep diseases like psoriasis away and create long and strong hair.
[wp_ad_camp_3]
Image courtesy: comode.kz , nonsoloturisti.it ,