Every now and then I read or hear someone say that the body doesn't need to detoxify.  This is an appalling statement since the body cannot live without effective and efficient detoxification, which needs to occur in the lungs, liver, skin, intestines, kidneys, lymphatic system, and other areas of the body every minute of every day.
[wp_ad_camp_1]
Our bodies are surprisingly good at detoxification but these processes can easily become overwhelmed due to the volume of toxins to which we're exposed from our air, water, food, pharmaceutical and over-the-counter drugs, and many other sources.
Fortunately, there are many easy things you can do to help your body eliminate harmful toxins.  Here are 15 easy ways to detoxify our body.
[wp_ad_camp_4]
1. Eat pectin-rich organic apples.  Pectin binds to toxins in the intestines to escort them out of the body.

2. Drink a freshly-made veggie juice daily.  This can be as easy as throwing a couple of handfuls of leafy greens into a blender with some frozen berries and water.
3. Drink a large glass of purified water with the juice of one fresh lemon in the morning.  Lemons have over 20 proven anti-cancer compounds.
4. Eat blueberries daily.  They are rich in anthocyanins that reduce inflammation in the body and brain, as well as help reduce allergies and excess weight.
[wp_ad_camp_2]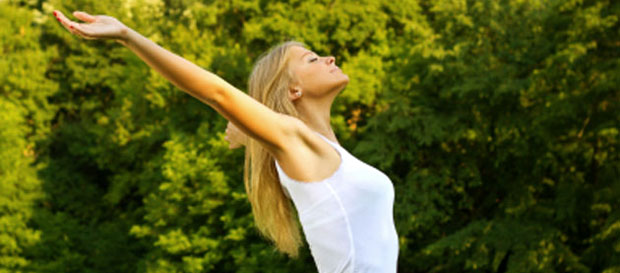 5. Remember to breathe.  Oxygen kills bacteria, viruses, and helps us to feel more energized.  Breathe deeply as much as possible.
6. Eat at least a half cup of legumes daily.  If they cause you gas, build up slowly and add a digestive enzyme with cellulase (breaks down the fiber in beans).  Fiber in beans helps keep the bowels eliminating properly.
7. Find the positive in every day.  Smile and laugh.  A positive attitude reduces the number of stress chemicals in the body.  And, as the adage says, "laughter is the best medicine.
8. Take turmeric daily (a teaspoon in a small glass of water), added to soups or stews, or in capsule form.  It contains the phytonutrient curcumin that is one of the most powerful liver protectors and healers.  The liver is largely responsible for detoxification.
9. Eat more raw fruits and vegetables.  They contain enzymes that aid digestion and improve nutrient absorption.  Many nutrients are needed for efficient detoxification, including:  beta carotene, folic acid, niacin, pantothenic acid, riboflavin, thiamin, vitamin B12, pyridoxine, vitamin C, vitamin E, calcium, copper, germanium, iron, magnesium, manganese, molybdenum, selenium, sulphur, and zinc, among others.
10. Switch from chemical cleaning products to natural ones.  Chemical cleaning products contain toxins like formaldehyde, chlorine, petroleum products, ammonia, perchloroethylene ("perc"), and many other harmful chemicals that research links to cancer, skin conditions, asthma, and other serious health conditions.  Baking soda, vinegar, or orange oil work well.  No chemical cleaner removes stains as well as orange oil.
11. Eat at least three of the best detoxifying foods daily: broccoli, garlic, spinach, cabbage, sprouts, blueberries, and ginger.
12. Help remove toxins in your intestines by using aloe vera juice (about a quarter cup) or drinking a few cups of slippery elm bark, marshmallow root, or rhubarb root tea (about one teaspoon of the dried herb per cup of  water).
13. Take a probiotic supplement with live cultures on an empty stomach daily (morning or evening works well).  The beneficial bacteria kill harmful bacteria and yeasts and help to heal the lining of the intestines.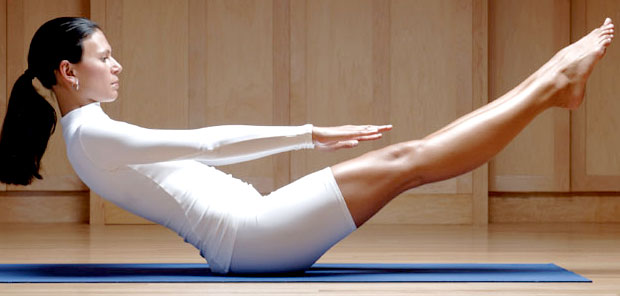 14. Get at least 30 minutes of vigorous physical activity daily.  Sweating is one of the best ways of removing harmful toxins, including heavy metals, from the body.
How does detoxification work?
Basically, detoxification means cleaning the blood. It does this mainly by removing impurities from the blood in the liver, where toxins are processed for elimination. The body also eliminates toxins through the kidneys, intestines, lungs, lymph and skin.
However, when this system is compromised, impurities aren't properly filtered and every cell in the body is adversely affected.
How do you know if you need to detoxify?
Bennett suggests that everyone should detox at least once a year. A short detoxifying program or whole body cleanse is generally safe; in fact, scientific studies show that a detox is beneficial for health. However, Bennett cautions against detoxifying for nursing mothers, children, and patients with chronic degenerative diseases, cancer or tuberculosis. Consult your health care practitioner if you have questions about whether detoxing is right for you.
Today, with more toxins in the environment than ever, "it's critical to detox," says Linda Page, N.D., Ph.D., the author of Detoxification (Healthy Healing Publications). Page recommends detoxing for symptoms such as unexplained fatigue, sluggish elimination, irritated skin, allergies or low-grade infections; bags under the eyes; a distended stomach even if the rest of your body is thin; menstrual difficulties; or mental confusion.
Where do you begin?
First, lighten up your toxin load. Eliminate alcohol, coffee, cigarettes, refined sugars and saturated fats, all of which act as toxins in the body and are obstacles to your healing process. Also, minimize use of chemical-based household cleaners and personal health care products (cleansers, shampoos, deodorants and toothpastes), and substitute natural alternatives.
Another deterrent to good health is stress, which triggers your body to release stress hormones into your system. While these hormones can provide the "adrenaline rush" to win a race or meet a deadline, in large amounts they create toxins and slow down detoxification enzymes in the liver. So it's a good idea to detox stressful life situations along with detoxifying your body. Yoga, Qigong and meditation are simple and effective ways to relieve stress by resetting your physical and mental reactions to the inevitable stress life will bring.
[wp_ad_camp_3]