If puckering or pursing of lips is painful you are probably suffering from chapped lips. They develop due to the disappearance of wetness from the lips making them cracked or chapped.
[wp_ad_camp_1]
Often we encounter such condition during winter season when the weather is dry. The dry air makes the moisture to evaporate from the lips leaving them dry which causes the irritable condition. Generally lips carry a layer of oily film over them preventing the disappearance of wetness. Sometimes, habitual licking of lips cause the protective oily layer to fade away leaving lips dry and burn and appear chapped.
Causes
Excessive licking of lips.
Harmful sun rays.
Dehydration.
[wp_ad_camp_4]
Smoking and drinking.
Deficiency of certain vitamins and fatty acids.
Particular medications.
Breathe through your nose. Breathing through your mouth can cause your lips to dry out.
Riboflavin (vitamin B2) deficiencies, and ill-fitting dentures.
Dry, swollen, or cracked lips can also be caused by allergies, infections, drugs, winter colds and flu.
Caring for Chapped Lips
Protect, avoid and hydrate. Yes, these three simple tasks are keys to avoid chapped lips condition.
[wp_ad_camp_2]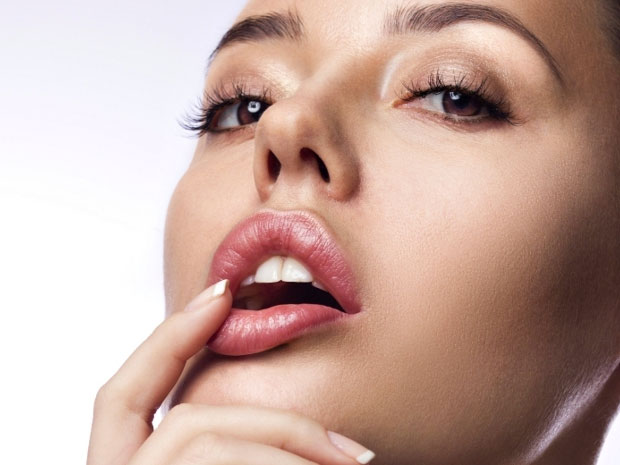 The first step you should take is to protect your lips from the harsh dry winds. Apply a protective layer of petroleum jelly or beeswax throughout the day. Such moistening allows the chapped lips to heal faster. There is a measure called "Sun Protection Factor" or in short SPF used to select the suitable product to protect you from sun exposure related issues. An SPF of 30 plus would be fine for chapped lips. It would also protect your lips from sun's UV rays. Also, covering your lower face with scarf when roaming around outside will give good protection to lips from dust on the moistened lips with a protective film.
You should avoid all those conditions that would lead to lips cracking such as licking of lips continuously. While it might give immediate relief, but the saliva layer evaporates quickly leaving the lips dry and worsening the condition. Avoid all those creams, gels, jellies, and lotion that cause irritation and chapping. While your intent may be different but when rubbing these materials on the face you may invariably end up touching your lips. You should pay close attention while applying if you cannot avoid using them. Avoid citrus group of fruits when you have cracked lips. Acidic content of the citrus fruits aggravates the chapped condition. Check your tooth paste whether its synthetic ingredients are causing cracking in the absence all other conditions and change your tooth paste if needed to a more natural ingredient mix paste.
Hydrate your lips. Add plenty water and liquids to your daily dose of intake. While water is the best option, you may try drinking fresh juices and green teas to heal your chapped lips inside out. A minimum of about 4 liters of water intake can do good to prevent cracking of lips. In an extreme condition you add humidifier to your indoor environment to increase of humidity of the rooms where you spend large amount of time. While using humidifiers, always keep the water fresh and filters clean.
Lip-nourishing balms are available in several flavors. You may try Shea Butter lip balm. In acute condition, you can choose medicated lip balms. There are some lip balms with added moisture and good hydrating characteristics. Commercial beeswax based lip balms are also available. One may use a combination of night use variety with day care lip balms for effectively combating the problem.
Natural Remedies
There are many natural remedies for taking care of chapped lips starting from simple ones for temporary relief to long lasting combinations. You may look at the following and choose the one that best suits your situation.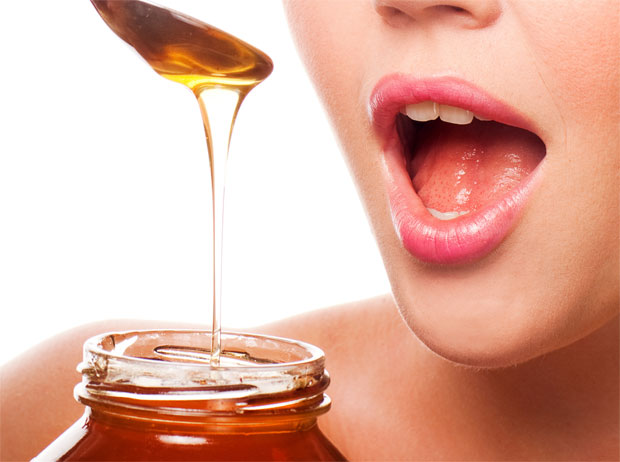 Honey is known for its moisturizing properties. You may apply honey mixed with sugar over sleep and rub off the dry skin in the morning and then apply a light coat of honey over lips for continued protection if you are staying indoors.
Honey & Vaseline: We know that honey has amazing anti-bacterial properties and is one of the nature's best healing agents. Vaseline or petroleum jelly is widely used to soften, nourish and protect skin from drying. By combining these two ingredients, we get a delicious and effective option of all the for chapped lips home remedies.
Lip Scrub: Scrub your lips gently to exfoliate them and to get rid of dead cells. This reveals natural color of your lips and also makes them soft and supple. The sugar scrub is a natural exfoliator and is suitable for tender lips.
Olive & Honey: In 2 teaspoons of brown sugar, mix a few drops of olive oil. Then add ½ teaspoon of honey and mix well. Leave this mixture for 5 minutes, so that the sugar becomes softer and thus making it easier to apply. Apply all over the lips and scrub gently. Wash off with lukewarm water.
Coconut Oil: Among the vegetable oils, coconut oil is good in treating chapped lips. Simply apply the oil like a thin film repeatedly several times.
Aloe Vera: Aloe vera pulp is one of the wonderful agents for healing several skin ailments including chapped lips. Either fresh Aloe vera or Aloe vera based gel may be applied daily for a long lasting cure.
Rose & Glycerin: You may try applying crushed rose petals mixed with few droplets of glycerin before retiring to bed every day for few days. In the first place the lost moisture would get restored. In addition, the rose petals will help in retaining the pinkish tinge of the lips.
Cucumber: You may cover your lips with thinly cut cucumber and hold for a while. You would be rid of chapped lips condition soon.
However, some medical conditions such as vitamin deficiencies, fungal infections, thyroid condition and some autoimmune disorders can show up in the form of chapped lips. If your chapped lips condition is persisting for a long time, you should consult your doctor immediately to rule out any serious health issue.
[wp_ad_camp_3]
Image coutesy: terra.com.br , becomegorgeous.com , desang.net