Making changes to your diet is a popular and easy way to manage and take control of your health.
[wp_ad_camp_1]
In addition to providing the energy you need, the foods you consume on a daily basis could also benefit your health in myriad ways, from preventing cancer to protecting you against heart disease. Here are some of the world's most nutritious foods that should be staples in your diet.
Apples
Apples are an excellent source of antioxidants, which combat free radicals. Free radicals are damaging substances generated in the body that cause undesirable changes and are involved in the aging process and some diseases. Some animal studies have found that an antioxidant found in apples (polyphenols) might extend life spans.
[wp_ad_camp_4]
Potatoes
A single large potato contains lots of potassium, magnesium, iron, copper and manganese with plenty of vitamin C and most of the B vitamins. Potatoes really are one of the world's most perfect foods. They contain a little bit of almost every nutrient we need, and there have been accounts of people living on nothing but potatoes for a long time. If you cook the potatoes and then allow them to cool afterwards, they also form large amounts of resistant starch, a fiber-like substance with many powerful health benefits.
Liver
Humans and pre-humans have been eating animals for millions of years, and compared to the organs, muscle meat is nutritionally poor. Out of all the organs, liver is by far the most nutritious. The liver is a remarkable organ with hundreds of functions related to metabolism. One of its functions is to store important nutrients for the rest of the body. A 100 gram portion of beef liver contains: 1176% of the RDA for Vitamin B12, over 50% of the RDA for Vitamins B6, B5, Niacin and Folate, 201% of the RDA for Vitamin B2, 634% of the RDA for Vitamin A, 714% of the RDA for Copper, over 30% of the RDA for Iron, Phosphorus, Zinc and Selenium, 29 grams of high quality animal protein.
Sardines
Sardines are small, oily fish that can be eaten whole and this includes bones, skin, organs, and brains. They contain a little bit of almost every nutrient that the body needs and are pretty close to being perfect from a nutritional standpoint. Like other fatty fish, they are also very high in heart-healthy Omega-3s.
[wp_ad_camp_2]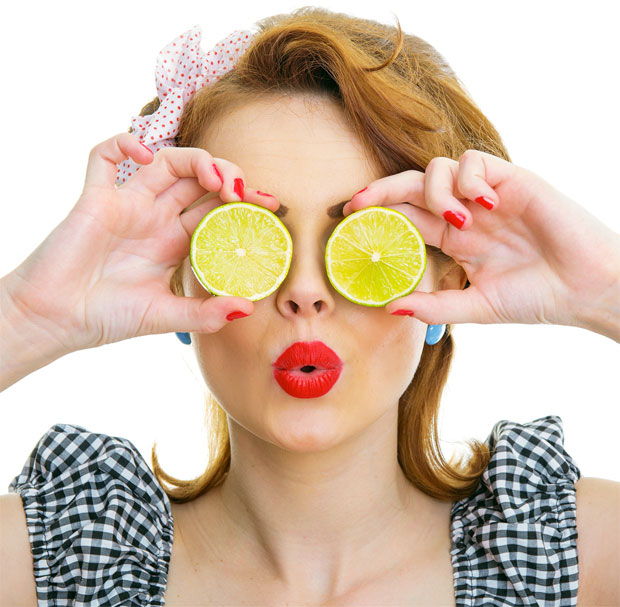 Lemons
Just one lemon has more than 100 percent of your daily intake of vitamin C, which may help increase "good" HDL cholesterol levels and strengthen bones. Citrus flavonoids found in lemons may help inhibit the growth of cancer cells and act as an anti-inflammatory.
Egg Yolks
Egg yolks have been unfairly demonized because of their cholesterol content. Studies actually show that dietary cholesterol isn't something you need to worry about, because cholesterol in the diet doesn't raise the "bad" cholesterol in the blood. What we are left with is one of the most nutritious foods on the planet. Whole eggs are so nutritious that they're often referred to as "nature's multivitamin." Egg yolks are loaded with vitamins, minerals and various powerful nutrients. They are high in lutein and zeaxanthine, antioxidants that can protect the eyes and reduce your risk of eye diseases like cataracts and macular degeneration. Eggs are also loaded with choline, a brain nutrient that about 90% of people aren't getting enough of.
Dark Chocolate
Dark chocolate with a high cocoa content is one of the most nutritious foods you can eat. It is loaded with fiber, iron, magnesium, copper and manganese. But the biggest factor is its amazing range of antioxidants. There are multiple studies in humans showing that dark chocolate has powerful health benefits including improved blood flow, a lower blood pressure, reduced oxidized LDL and improved brain function. Make sure to get dark chocolate with a 70% cocoa content, at least. The best ones contain 85% cocoa or higher.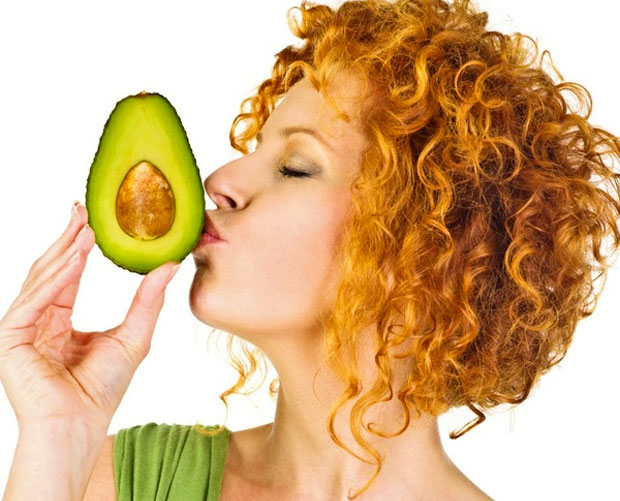 Avocados
Despite their fat, or actually because of it, avocados can lower your cholesterol. Researchers find that replacing just five percent of your calories from saturated fat with monounsaturated fat – the kind in avocados – could slash the risk of heart attack by more than a third. Avocados are also high in beta-sitosterol, a plant sterol that blocks the absorption of cholesterol from food, and the anticancer compound glutathione, a powerful antioxidant.
Broccoli
Consider broccoli your number one cancer fighter, thanks to its sulfur compounds, such as sulforaphane, which you can smell as broccoli cooks. These compounds signal our genes to boost production of enzymes that detoxify potentially cancer-causing compounds. Eat more broccoli, and you could slash your risk of everything from breast and lung cancer to stomach and colon cancer by as much as half.
Flaxseed
A tablespoon of ground flaxseed sprinkled over cereal or yogurt provides an easy 2.3 grams of fiber, often more than what is in the cereal itself. But flaxseed is most revered for its lignans. These act like estrogen in the body, blocking estrogen receptors on cells and contributing to reduced rates of certain hormone-related cancers, such as breast cancer. Flaxseed is also a fantastic source of alpha-linolenic acid (ALA), an essential fatty acid the body uses to make omega-3 fatty acids.
Garlic
More health benefits have been ascribed to garlic than to just about any other food. Garlic has antibacterial, antifungal, and antiviral properties; it even appears to banish some antibiotic-resistant bacteria, at least in test tubes. Most of its disease-fighting potential comes from its sulfur compounds, which act as antioxidants, providing many of its cardiovascular benefits. Garlic lowers cholesterol only modestly, but it also acts as a blood thinner, reducing the formation of blood clots and your risk of heart attack and stroke.
Spinach
In addition to protecting your eyes from age-related macular degeneration, thanks to its carotenoids, spinach has high concentrations of vitamin K, which can help maintain bone density and prevent fractures.
Yogurt
Yogurt is a great source of bone-building calcium, but its real strength lies in live beneficial bacteria, known as probiotics, that keep down the growth of harmful bacteria in your gut. Too many "bad" bacteria can lead to gastrointestinal and other health problems. Eating more yogurt could help with inflammatory bowel disease, ulcers, urinary tract infections and vaginal yeast infections.
Onions
You will get the most out of this veggie's cancer-fighting antioxidants by eating it raw; cooking onions at a high heat significantly reduces the benefits of phytochemicals that protect against lung and prostate cancer. Try combining chopped raw onions with tomatoes, avocado, and jalapeño peppers for a blood sugar–friendly chip dip. Finish with a splash of lime juice.
Shellfish
Out of all the wonderfully nutritious organisms found in the sea, shellfish may be the most nutritious of all. Commonly consumed types of shellfish include clams, oysters and various others. Clams are among the best sources of vitamin B12 in existence, with a 100 grams of clams supplying over 16 times the RDA. It is also loaded with other nutrients, including vitamin C, B-vitamins, potassium, selenium, and iron.
Almonds
Almonds are rich in nutrients, including magnesium, vitamin E, iron, calcium, fiber, and riboflavin. It also helps maintain healthy cholesterol levels. Almonds have more fiber than any other tree nut.
[wp_ad_camp_3]
Image courtesy: womenshealthmag.com , femside.com , blogspot.com