It is a myth that intelligence is limited to those with high IQ. Numerous studies have proved that there are methods to enhance cognitive abilities and become more effective at various professional and personal pursuits.
[wp_ad_camp_1]
With enough motivation and determination, anyone can expand their mental capabilities and become smarter. Integrating new habits into your regular routine and providing proper stimulation can sharpen your intellect quickly and leave you inspired to take on new challenges each day. EHC lists out some simple activities you can do to expand your brain power.
Keep Learning
Adult education is one of the best investments of time, money, and energy you can make. While education is valuable throughout childhood and adolescence, adults often underestimate their ability to learn new concepts and skills. Challenge yourself to take a class, academic or creative. Voluntarily choosing to continue education provides a perfect opportunity for your brain to create new connections and build higher intelligence.
[wp_ad_camp_4]
Follow the News
This is one activity that maintains the appearance of habit while nurturing healthy brain waves. Setting aside half an hour every morning or evening to read a newspaper or watch the news will help your brain stay active. Digesting new information is a good daily habit. The news introduces interesting topics to consider, and will leave your brain churning with new information.
Read
Reading is the most basic way to facilitate brain activity. It provides practical assistance by introducing new vocabulary, presenting examples of proper grammar usage, and showing the elegance of a well-written sentence. Whether you choose fiction, non-fiction, historical literature, or poetry, reading offers an opportunity for the reader to make big-picture connections between the literature and real life. In this way, reading is an alternative way to make your brain travel to a new place. As your imagination works to create tangible people, places, and experiences from the words on the page, your brain is rewiring to understand all the new information.
Look for Novelty
To create new neural pathways and strengthen the brain, it's critical for people to continually incorporate new experiences and information into their lives. At first, these moments might feel useless, but eventually, you will find yourself looking forward to quiet moments alone.
[wp_ad_camp_2]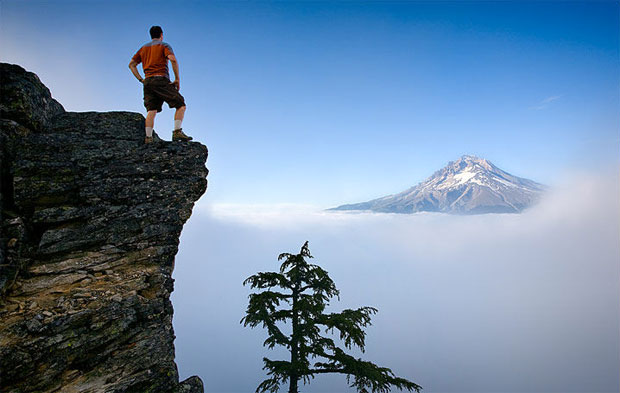 Visit New Places
Whether this means studying in a new coffee shop, taking a different route to work, or traveling to a different country, displacement is good for the brain. While this seems simple, people enjoy the comfort of habit. We like to know what to expect at all times. When you travel to a new country, the language is strange, the customs are unfamiliar, and the culture presents a strange new rhythm of life. Adjusting to these new elements forces the brain to tackle new, unexpected challenges. Learning how to communicate through a language barrier forces the brain to develop creative ways to express needs and emotions. Listening to new music, trying new foods, and navigating foreign streets all work to challenge your brain's capacity to adapt to new situations.
Challenge Yourself
Like a weightlifter who develops muscles, one must exercise the brain on a daily basis, pushing it just beyond its current capabilities. As Albert Einstein once said, "One should not pursue goals that are easily achieved. One must develop an instinct for what one can just barely achieve through one's greatest efforts." With enough focus and stretching, the brain can truly surprise people. When people begin believing in their abilities, they often go beyond what they thought was possible.
Ask 5 Whys When Encountering Problems
One of the most standard problem solving solutions, the 5 whys still provide a solid start to uncovering the root of a problem. Asking a question gets the brain working to find an answer. Instead of worrying about the problem, always start by asking why.
Play an Instrument
Learning to play an instrument also has outstanding benefits for the brain. Hand-eye coordination, memory, concentration, and mathematic skills all improve through playing an instrument. While some are more challenging to learn than others, any instrument facilitates increased and improved cognitive functioning. From training your fingers to master complex musical passages on the piano to counting the beats in a musical measure, instruments force various regions of the brain to work together to create music.
Write
Like reading, writing encourages vocabulary growth, grammar skills, and use of proper syntax. Writing helps the brain store information more effectively and fosters better memory skills. Studies show that students who regularly take handwritten notes during college classes consistently score better on tests. Writing forces a person to pay attention to their memories, experiences, and internal dialogues – a combination that increases brain function altogether.
Draw
You don't have to be an artist to appreciate the benefits of drawing, which cultivates brain activity in a unique way. In addition to nurturing basic hand-eye coordination, it sends synapses to neurotransmitters to help more permanently and vividly store your memories. From doodles on a piece of scrap paper to charcoal portraits, drawing is a healthy brain activity for everyone.
Role-Play
Put yourself in someone else's shoes, and your brain starts to rewire to help you think like a different person. For those struggling to form creative ideas, role-playing can help the wheels start turning in the brain to help develop unique solutions for difficult problems.
Working with Others
Although logical intelligence is important, emotional intelligence plays an equally vital part in overall success. Interacting with others helps people expand beyond their own limited thinking, gain new ideas, and see things from a different perspective.
Collaborative environments are essential for enhancing brain activity. Some people who enjoy working independently dread the moment when they are forced to participate in a team-focused workplace. However, these independent individuals are highly intelligent and can benefit the most from a little teamwork.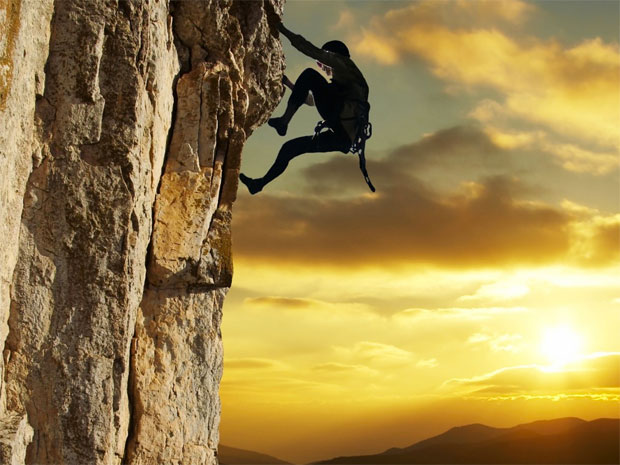 Physical Health
The body feeds the brain, and keeping oneself in top physical condition is crucial to adequate fueling and operation of the brain. Lack of motivation, mental fatigue, and absence of inspiration are typically connected to poor exercise, diet, and focus.
Studies constantly show people who exercise regularly have higher IQ scores. In addition to maintaining a strong body, people who exercise regularly actually stimulate brain cell growth. A process called neurogenesis occurs during rigorous exercise, which increases the production of neurotransmitters. With side effects like increased dopamine, active people enjoy less stress, better concentration, and more energy.
Meditate
Controlling and calming the brain is as powerful as enhancing activity through instruments and puzzles. Doctors have been studying the effects of mediation on the brain for several years, and the results are impressive. Transcendental meditation yields impressive results for the brain. People who struggle with fear, anxiety, depression, and other mental ailments should experiment with meditation to calm themselves and develop a stronger sense of focus.
Nutritious Diet
Children and adults interested in boosting brain activity should begin by transforming their diet. Research from the University of Bristol in England points to a strong connection between unhealthy diet and low IQ scores in children. To begin reversing unhealthy tendencies, try cutting out excess fat, sugar, and fast foods, and start adding more vegetables, fruit, and lean meats.
Active Learning
Start children young with interactive video games, jump roping, juggling, and other activities to feed brain stimulation. Assign a musical instrument, a physical activity, or a Sudoku puzzle to get their brains moving. Creating daily routines to promote healthy brain activity doesn't require the advice of a neuroscientist. While plenty of studies provide convincing evidence, increasing brain activity can be accomplished with a few basic steps. Be intentional about your time and energy to start working towards a smarter and more fulfilling life.
[wp_ad_camp_3]
Image courtesy: cultivatingculture.com , niwota.com , rodalena.com