For a female, the size and firmness of breasts play a major role in her appearance. Breasts are devoid of muscles and are made of ligaments and tissues. It is natural that with age and breast feeding, the ligaments stretch, the skin loses its elasticity and the breasts start sagging.
[wp_ad_camp_1]
Improper support to the breasts can also lead to sagging. While there are many lotions and treatments available in the market today to firm up the breasts, it is always safe to stick to natural and organic home remedies to prevent sagging breasts.
Yogurt & Egg Mask
This is an easy recipe suitable for all types of breasts. You need 1 tablespoon plain yogurt, 1 egg, and 1 tablespoon vitamin E oil. Mix all ingredients in a bowl and massage evenly into your breast tissue, put on an old shirt to cover, leave for 20–25 minutes and rinse it off with warm water.
[wp_ad_camp_4]
Apple Mask
This is a traditional recipe that requires few ingredients and just a little time. You will need 2 apples or apple juice and milk about 4 cups. Finely chop the apples and pour milk over them in a bowl. Boil until you get a thick paste, let it cool then massage it onto your breast tissue. Leave on for 15 minutes then wash it off with warm water then rinse with cold water to help tighten the skin.
Fenugreek Powder Mask
This recipe is for breast enlargement. You will need fenugreek powder 4 tablespoons and enough water to make a paste. Mix the two ingredients well to make a paste. Massage on your breasts for a few minutes in a circular motion. Leave on paste for 20–25 minutes then wash it off with warm water.
Sour Cream Mask
This mask is effective for breast augmentation and also nourishes the skin of your upper chest. Mix 3-4 ounces regular sour cream with one egg yolk in a bowl, add 1 1/2 teaspoons lemon juice then apply evenly to breasts and leave for 30 minutes, wash off with warm water.
[wp_ad_camp_2]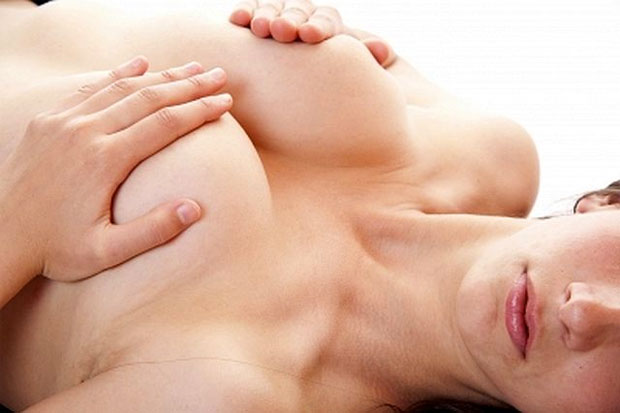 Fennel Oil Mask
Mix 3 tablespoons fennel seeds in a half-cup cod liver oil in a small pan, heat the mixture until the fennel seeds turn red, filter it and let it cool to a comfortable massage temperature, massage into your breasts and leave on for 30 minutes then wash it off with warm water. You can use other oils if desired, including vegetable, carrot, lemongrass, or spearmint oils. Do not use more than 2 drops of lemongrass or spearmint oil to massage your breasts as they are strong and can cause a burning sensation. Use them with other vegetable oils.
Pomegranate & Mustard
Pomegranate is known for its firming properties and is used in a variety of anti-aging creams. A natural way to use it would be to make a paste of the pomegranate peel and mix it with some warm mustard oil. Massage this oil on the breasts in circular motion every night. This will make your breasts firm within a few weeks.
Cucumber & Egg Yolk
It has been observed that cucumber can tone up skin. This is one of the reasons that it is used as a face mask in beauty treatment. Egg yolk contains a lot of minerals and nutrients. Both of these together can supply ample nutrition to the muscles underneath and tighten the skin. This will automatically lift your breast. So use a mixture of blend of cucumber and egg yolk on and around the breasts every day.
Olive Oil
This oil has many nutrition values. It has been seen that olive oil can enhance skin tightness and texture. So massage your breasts with olive oil daily and see the improvement in a few days.
Ice Massaging
Ice massaging is a very effective form of firming and uplifting saggy breasts. Take two cubes of ice and massage each one in a circular form around your breast for at least a minute but not more than that as the breast skin is very sensitive. It will help tone the skin of your breasts.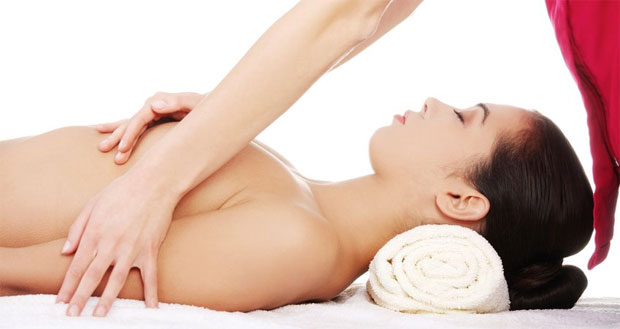 Other Tips for Breast Firmness
Posture
Make sure you correct your posture and are aware of it at all times. When you hunch frontwards and lower your shoulders, your breasts automatically start drooping. Sit straight, without drooping and it will automatically perk up your breasts.
Use of right bra
Always ensure that you are wearing the right fit of bra. Replace your old bras with well fitted ones that will support your breast contours perfectly.
Maintain weight
Make sure that you do not oscillate on the weight front too much. This will cause unwanted stretching of the skin and sagging of breasts.
Pushups
This is one of the sure shot ways of firming up your breasts. Do pushups regularly since they help in strengthening the pectoral muscles which are below the breasts. They also help you reduce the fat around your chest, giving you firmer breasts.
[wp_ad_camp_3]
Image courtesy: denverbreast.com , b92.net , happy-twins.de