Suntan is the major skin problem in summer season. One should avoid going out in sun from 11 AM to 4 PM in sunny days and avoid exposure to sun.
[wp_ad_camp_1]
Use of sunscreen (at least up to 30 SPF) is must before going out. If your skin has already get tanned use the following home remedies for sun tan naturally at home In summer, melanin content in the skin increases due to UV sun rays. Melanin makes the skin tone darker. You can't remove its effect overnight. But its effect can be minimised by the use of simple home remedies for suntan. It may take at least a week to lessen the effect of sun tan.
1. Aloe Vera Gel: Take Aloe vera leaves and squeeze out a little gel from the leaves. Apply this on your face. Aloe vera gel, being natural, is an excellent way to reduce the discoloration of your tanned skin. You can also use aloe vera gel available in the market. Apply this overnight. Remember never to apply aloe vera gel while going out in the sun as this can make your skin darker.
[wp_ad_camp_4]
2.Take raw milk add a pinch of turmeric and some lemon juice in it.   Apply on your face and other sun tan affected areas. Leave it till dry. Now wash the face with water. This face pack will give you an instant relief from sun tan. All the three ingredients in this face pack are known for curing sun tan naturally.
3. Add sugar and lemon juice and apply on the face. Wait for 20 minutes and then wash the face with water. Sugar is an excellent cleansing agent. Lemon is great for curing sun tan. For dry skin you can add few drops of glycerin in this pack.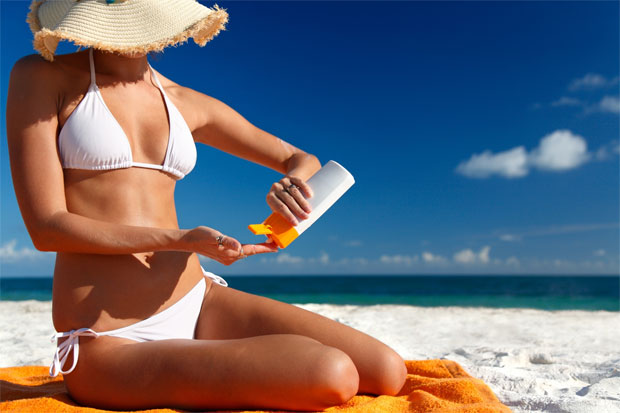 [wp_ad_camp_2]
4. Tomato juice and curd: Mix tomato juice with a little curd. Apply and wash it off after few minutes. 
5. Potato Juice: Potato juice is an effective home remedy for de tanning. Apply a mixture of 1 tsp of lemon juice and 1 tsp of potato juice. Or you can slice potatoes and place it on your face.
6. Mashed Papaya: Mashed ripe papaya also helps de-tan and cleanse your skin. If you want, you can also add honey to the pulp before applying it to your skin.
7. Buttermilk: Buttermilk is an effective way to remove tan. Make your own buttermilk. Dilute a cup of yogurt in water (2 liters) and blend well. Apply this on your tanned skin and rub it. This will show excellent results. You can also apply this to your skin as many times as you like.
8. Fresh Milk Cream and Saffron: You can also apply a paste made of fresh milk cream and saffron. Soak saffron in milk cream overnight. Mix this in the morning with your fingers and apply. This will lighten the Sun tan
9. Curd, fresh lime juice, honey:  Mix a tsp of curd, fresh lemon juice and honey and apply it on the face. It lightens skin color.
10. Cucumber and fuller earth:  Mix cucumber paste with lemon juice and fuller's earth and apply it for few minutes and then wash it off. This acts as an excellent anti-tan pack.
11. Natural Oil:  Mix sesame seed oil, olive oil and almond oil in the ratio 4:1:1. Apply this oil on your skin for few minutes. Remove the oil from your face by using gram flour/besan or a mild soap. This is an effective natural remedy to get rid of suntan. It also improves complexion.
12. Sandalwood Powder: Apply sandalwood paste. Sandalwood is known to soothe and lighten the skin.
13. A paste of oatmeal powder, yogurt, lime juice and tomato juice is also an effective remedy for tanning. Apply the paste; wash it with cold water after keeping it for few minutes
14. Make a paste of equal amounts of lemon juice, milk powder, honey and little bit of almond oil. Apply it on your face. After few minutes wash off. It will not only de-tan your skin, but also provide shine and glaze to your face.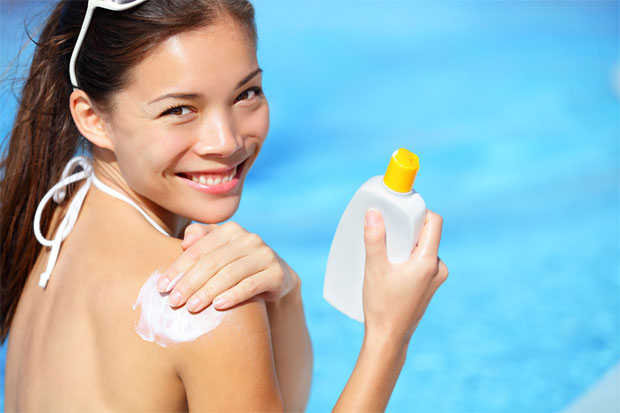 15. Sugar Scrub: A good home remedy for tanning is to mix equal amounts of sugar granules and lemon juice. Apply this and scrub for 15 minutes. Keep for another 15 minutes. This will provide a natural bleached effect.
16. Gram Flour: For detanning mix gram flour/besan with curd. Apply it all over and when it dries wash it. You can do it twice a week
17. Raw Potato: Take a raw potato. Take the juice out of it and apply  on your face. This has natural bleaching effect.
18. Dried and powdered orange peels: Take the orange peels and mix with curd. Apply on your face. This will help you get rid of blemishes properties.
19.Yoghurt and Lemon: Mix yoghurt with lemon juice and apply it on your skin daily before bath. This is one of the best remedy for reducing tan.
[wp_ad_camp_3]