Susceptibility to lung diseases like bronchitis, asthma, and even cancer is generally common among long-term smokers and the pollution in big cities adds more to the sufferings.
[wp_ad_camp_1]
Even though EHC doesn't advocate smoking, here is a recipe that could help long-term smokers to clear up their lungs. Why wait, try it!
Ingredients:
Medium-size peeled ginger root – 1
Garlic (peeled) – 400 gm
Turmeric – 2 teaspoons.
Water – 1 liter
Normal sugar – 400 grams
[wp_ad_camp_4]
Preparation of the mixture
Take a cooking container, pour water, add sugar and keep it for boiling. While it starts to boil, add the cut pieces of garlic, grated ginger, and turmeric to it. Boil it until the quantity in the container is half, slowly reduce the flame, and leave it to cool at room temperature, then transfer the mixture to a glass jar and store it away in a refrigerator.
Usage: Take 2 tablespoons of mixture in the morning on an empty stomach and 2 tablespoons at night two hours after dinner.
EHC endorses quitting smoking as the only way to a healthy respiratory system, but if you are not willing to do so, here are a few helpful tips to get rid of the tartar that causes stains on your teeth due to smoking. Though it is difficult for smokers to possess a set of pearly white teeth, it is can be a possibility if they can stick to a strict oral hygiene regimen.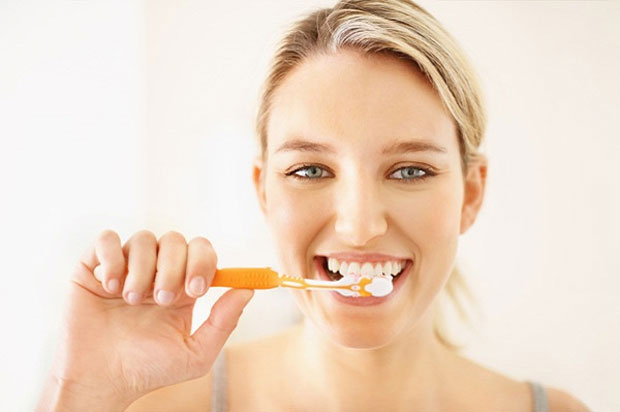 Preserve a good oral hygiene
Brush your teeth at least twice a day. Flossing and mouth rinsing using a fluoride-containing mouth wash helps remove stains and tartar build-up. Use fluoride-containing toothpaste.
Teeth whitening
Seek your dentist's advice on how to whiten your teeth to remove tartar buildup and stains.
Mouth rinsing
Mouth rinsing with fluoride-containing mouth washes after every smoking session helps prevent enamel damaging tartar build-up and staining of teeth.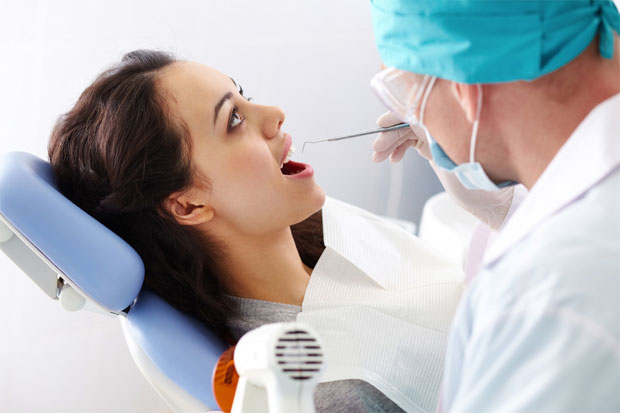 Regular visit to the dentist's office
A regular visit to your dentist's office for dental checkup can prevent staining of teeth. Hardcore dental staining can be only removed by a professional dentist.
Brush your teeth at least two times a day
For a healthy set of teeth, brushing twice a day is needed for both non-smoker as well as smokers. For smokers, brushing twice a day becomes more than important to prevent teeth staining and tartar buildup. Flossing two times a day is good. You can use inter-dental cleaners such as Oral-B inter-dental brush or Sulcabrush.
Diet
Consume a well-balanced and nutritious meal containing loads of fruits and vegetables to keep your teeth strong and healthy. If you eat any sugary foods, chips, or foods which sticks to your teeth, immediately brush your teeth to prevent tooth decay.
Trying and giving up the habit of smoking not only helps you to have a good set of teeth but also keeps you away from those life-threatening respiratory diseases and even lung cancers.
Quit smoking if you value your life as well as the lives of the people you love.
Some of the creative advertisments which shows the dangerous sides of smoking.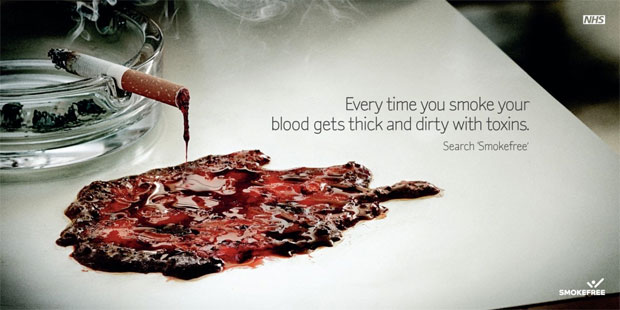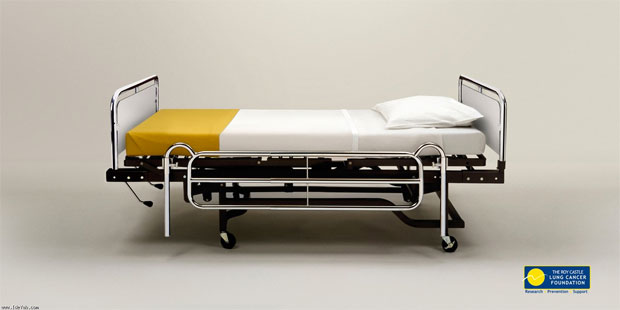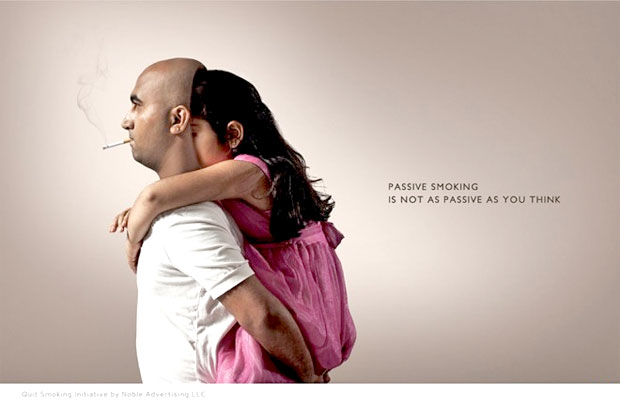 [wp_ad_camp_3]
Image courtesy: med-atlas.ru , keralaayurveda.biz , milifamily.com , fontsinuse.com , ideyab.com , webneel.com