Did you know that getting amazing hair could be as simple as rinsing it with a special homemade concoction after washing it? Naturally, everyone has an opinion about what constitutes the perfect hair rinse.
[wp_ad_camp_1]
So, we have rounded up some of the best we have come across. Give them a try and see which works for you!
How to use
A hair rinse is essentially the last step in your hair cleaning, before you finally wash your hair with water. So you have to make sure your hair is clean before using these rinses. Apply the hair rinse on the hair. Pour it carefully so that most of it goes in the hair and not on the floor. Use a bowl under your hair in case the rinse drips too much. You can always put it back in your hair. Let it stay in your hair for about 3 to 5 minutes and then wash with water. Hair rinses are one of the best ways to boost the shine in your hair. It will make your hair look hydrated and bouncy.
Let's now make some interesting and effective hair rinses at home.
[wp_ad_camp_4]
Honey Hair Rinse
The honey hair rinse is one of the most famous rinses ever. Mix a tablespoon of honey in a mug of water and pour it over your hair as a last rinse. Let it sit in your hair for some time. Then gently pat and dry your hair. This will give you an amazing shine and make your hair smoother. It also provides moisture to your hair.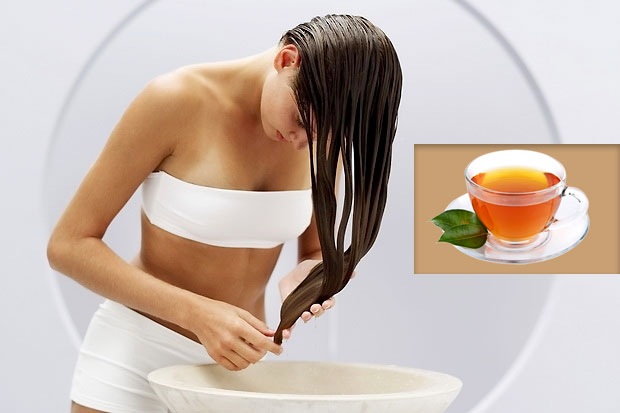 Tea Hair Rinse
All teas are great for the hair. The teas that you have been sipping till now, whether green, black, white or herbal, are equally good for your hair too. For a hair rinse with tea, you can use the tea bags available in the market. Alternatively, you can reuse the tea leaves that you have used to make your beverage from.
Just boil the tea bags or leaves in a mug of water. Make sure the water becomes nicely colored. Let it cool to normal temperature and then use this as a last rinse. Black, Chamomile and Lemon tea are amazing for blonde or light-colored hair or highlights. Hibiscus is amazing for red heads. They give a dark color to the hair and help prevent greying.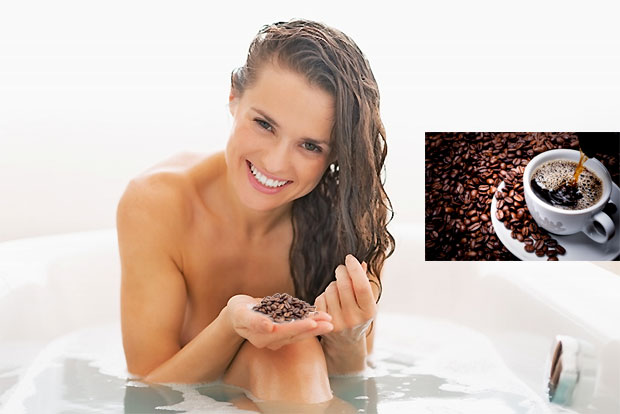 Coffee Hair Rinse
Coffee rinse is one of the best rinses for those who have brown-coloured hair. Use fresh beans if possible. Alternatively, steep coffee powder in a glass of water overnight and then use this as a last rinse. Let it sit in the hair for about 20-30 minutes. This adds an immense amount of shine to the hair and gives a nice tinge to your hair.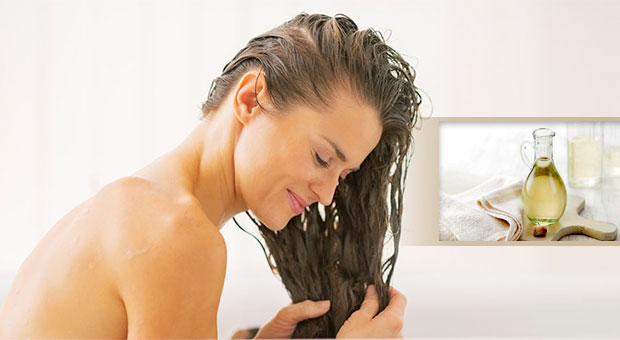 Vinegar
Vinegar is widely used as a hair rinse. Mix 2 cups of apple cider vinegar with 3 mugs of cold water. Pour this in your hair and let it sit for a few minutes. Wash off or let your hair dry naturally. Vinegar helps those who have very dry scalp and prevents and heals scalp flakiness and itchiness. It also adds bounce and shine to the hair.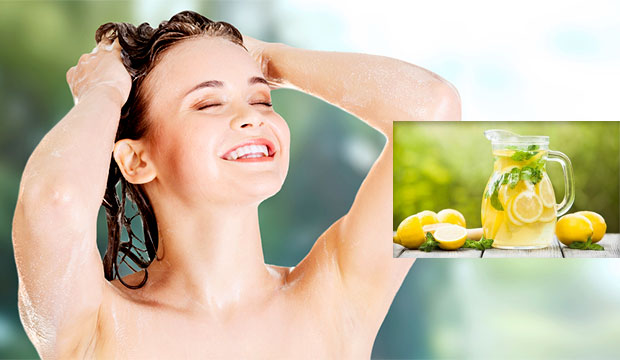 Lemon Juice
Extract the juice of three to four lemons until you have 1/4 of a cup of fresh lemon juice. Mix it into a mug of warm to room-temperature water and pour over your head after shampooing, massaging into the scalp. Rinse well. Those with blonde or light brown hair may see a subtle lightening effect over time. It is also supposed to prevent hair breakage and fight dandruff.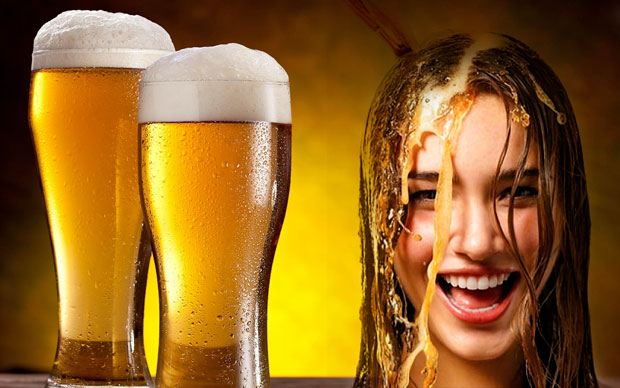 Flat Beer
Leave a can or bottle of beer out until it is flat and at room temperature. Pour it over your hair after shampooing and then rinse out well. The proteins and vitamins in beer (especially dark beers) nourish the hair, making it extra shiny.
These hair rinses are extremely easy to prepare and the ingredients available in most households. So why wait, try your favorite one now and find the difference!
[wp_ad_camp_3]
Image courtesy: alleideen.com , becomegorgeous.com , pspil.lk , honeymoonbody.com , brewofthemoment.com , youqueen.com , ripost.hu , lionesseflatiron.org , fashionlady.in , sosueme.ie , msecnd.net