Dark inner thigh is a problem that most of us have. It doesn't matter if you're a man or a woman; the chances of you having dark skin on your inner thighs are the same.
[wp_ad_camp_1]
It's a condition that's often ignored because dark inner thighs are not visible and remain hidden until someone decides to wear shorts or skirts.
Cause of Dark Inner Thighs
There are plenty of factors that cause the skin on your inner thighs to darken. These are lifestyle factors, medical conditions, and side effects from cosmetic procedures. It may seem like it is just a hyperpigmentation, but the truth is, dark inner thighs are so much more than just that.
This may occur due to several medicinal side effects, diabetes and resistance to insulin, use of chemical cosmetic products, hormonal changes, too much sun exposure, hair waxing, long workout causing a lot of friction, poor hygiene, and obesity.
[wp_ad_camp_4]
Management
Various skin conditions can be treated by homemade and natural treatments. While there are cosmetic products and treatments for various skin conditions that produce fast results, you're always better off with natural remedies because they are safer and pose no side effects.
Majority of the homemade and natural treatments for dark inner thighs are quite similar to remedies for skin lightening. Do take note that the skin on your inner thighs is very delicate and you must be cautious in choosing ingredients to prevent skin irritation.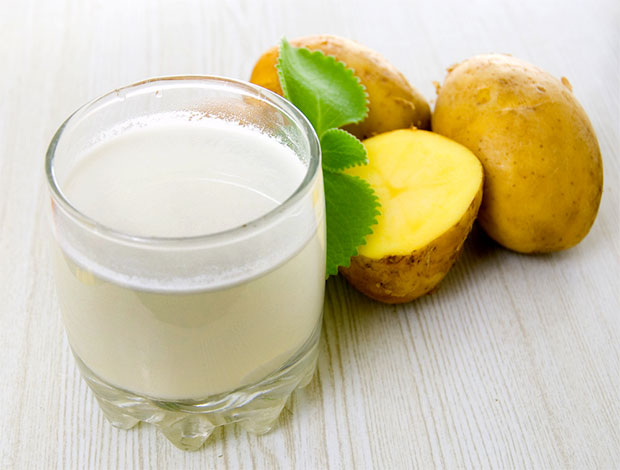 Natural Remedies
The fresh juice from a raw potato can help lessen the dark circles and puffiness under your eyes. Potatoes have high levels of vitamin C and natural skin whitening agents that can lessen skin hyperpigmentation. It is skin friendly and lightens your skin complexion instantly. You can use potatoes on any skin type. It doesn't damage the skin, and you can use it more than once a day or until you are satisfied with the results.
Potato Treatment
We present to you two ways in which you can use potato to manage your dark inner thighs.
[wp_ad_camp_2]
Method 1
For this, you need a clean cotton ball, two raw potatoes, a peeler, a thin cloth or sieve, and a juicer or grater.
Use a peeler to remove the potato skin. Use the grater to shred the potato. Extract the juice from the grated potato by wrapping them in a thin cloth and crushing them. Dip a clean cotton ball in the fresh potato juice and wipe the soaked cotton ball on your dark inner thighs. Let the juice dry on your skin for thirty minutes and rinse with cold water.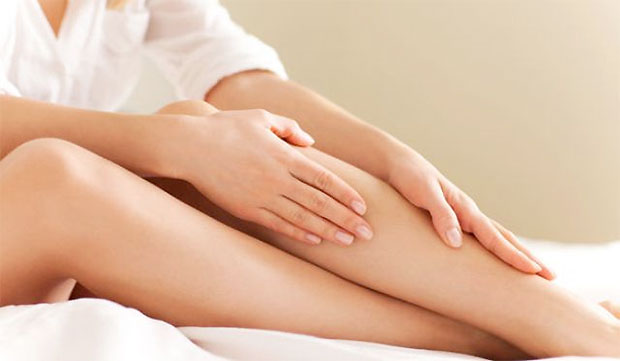 Method 2
Peel off the potato skin. Chop the potato into tiny pieces and blend in a juicer. Use a thin cloth or sieve to extract the juice. Soak a clean cotton ball in the fresh potato juice and wipe the cotton ball on your skin. Rinse after half an hour.
When using the potato juice, use a gentle soap to wash your inner thighs and pat them dry with a soft towel before applying the fresh potato juice.
The everyday starch in our menu can now be an integral part in our beauty treatments too. Try this simple way and look stunning in your shorts, skirts and minis.
[wp_ad_camp_3]
Image courtesy: blogspot.com , eathealthyplans.com , wellnessarabia.com