Dieting is one of the best strategies for weight loss, but hold on "there are MORE". EHC brings to you with pleasure 8 nutritionist-backed methods for weight loss.
[wp_ad_camp_1]
You can integrate these methods into your day-to-day routine to transform yourself into a more healthier and thinner you.
Appease your hunger
Eliminate your junk food cravings but not your hunger pangs. Junk foods are devoid of nutrition. They only contribute to unnecessary weight gain. If you are hungry, go for an apple milk shake, a bowl of boiled soybeans, or bread toast with walnut. Snack your way to a healthy life.
Watch your weight.
An increase in weight gain for days in a row is a bad signal. It is time for you to check what you eat or slightly kick up your workout. Weight gain is a punishment.
[wp_ad_camp_4]
Keep yourself away from smart phone and TV
Texting on your smart phone or watching TV while snacking will increase your chance of eating more than what your body needs. It adds more calories and allows weight gain. Stop this habit in its track.
Exercise to enhance your physical fitness
Walk, jog, run, wash your car, or workout at the gym. This will help you gain more muscle, increase metabolism, and burn more calories. Stay fit to stay alive.
[wp_ad_camp_2]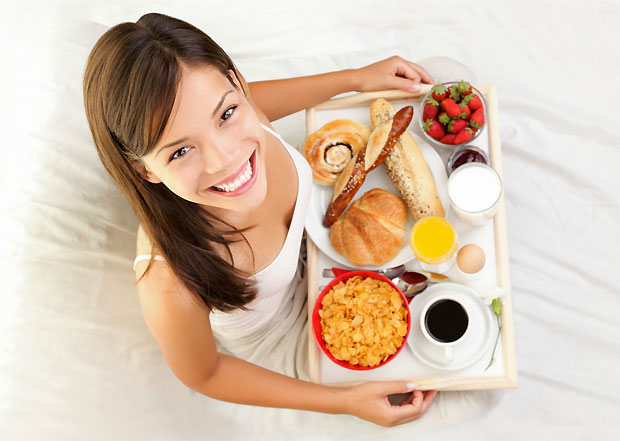 Eat a wholesome breakfast
Your breakfast should include lean fat, protein, and carbohydrates to keep your blood sugar level steady. Don't skip your breakfast to end up binging your lunch. A wholesome breakfast should comprise of scrambled eggs with veggies, fruit and yogurt smoothies, oat-based muffin, and quinoa fruit salad. Make breakfast a big deal.
Set your own weight loss goal
Have a weight loss goal, say 20 pounds. Commit yourself to exercise, healthy eating habits, and keep yourself active. Step on the scale, check your weight.
Give yourself credit for each pound loss. You are never too old to lose weight.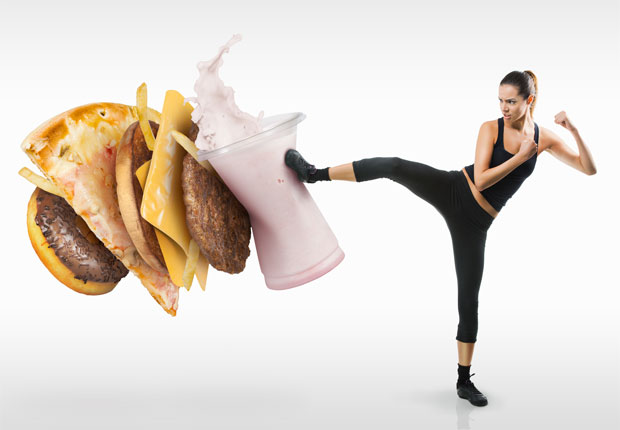 Control your junk food cravings
Sausages, hot dogs, soda, salted potato chips, French fries, deep fried chicken, and sweetened dairy products are bad foods for your health. They contribute only extra pounds to your body with no nutritional benefit. Avoid gorging on them and stay healthy. Control your cravings before it starts controlling you.
Don't indulge in healthy foods
Don't over eat healthy foods, they stop being healthy. Anything in excess is not good for you. Try and understand which healthy food you indulge in most, and use them moderately. Too much is too bad
[wp_ad_camp_3]
Image courtesy: mandrillsgym.com , esposagroup.com , newfitbody.eu