Shaving is a part of male personal hygiene and grooming. To make shaving easier and smoother, shaving cream is used.
[wp_ad_camp_1]
Shaving cream is applied to the beard or mustache to act as a lubricant for the razor to glide over the skin without cutting it and also to allow the hair to swell up for easier shaving. In earlier times, soap sticks or hard soap bars were used for shaving; it now comes in the form of shaving creams, gels and foams; shaving foams are available in pressurized cans.
[wp_ad_camp_4]
All said and done, the use of commercial shaving creams is not empty of harmful effects. It can do more harm than good, especially to people with a sensitive skin. So, what is the way out? Rest assured, EHC brings to you an article on how to make your own shaving cream at home. Read on….
[wp_ad_camp_2]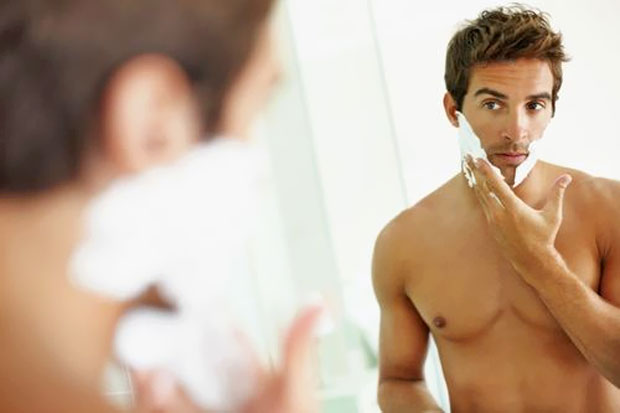 Ingredients for making shaving cream
Shea butter – 2/3 cup
Virgin coconut oil – 2/3 coconut oil
Olive oil – ¼ cup
Lavender oil (essential oil) – 15 drops
Peppermint oil (essential oil) – 6 drops
Baking soda – 2 teaspoons
Instructions for making shaving cream
Mix Shea butter and virgin coconut oil in a small saucepan stir and melt it over a low flame. Once it melts, turn off the heat and add olive oil and the essential oils lavender and peppermint oil to it and stir it well. Pour the contents into a jar or a small container and refrigerate it to solidify. When solidified, remove it from the fridge and let it soften in room temperature. To it, add 2 teaspoons of baking soda and the vitamin E extract or the contents of 2 vitamin E capsules, whip the contents with an electric or hand beater for about 3-4 minutes until it is light and fluffy.
Your home made shaving cream is ready for use. After use, store it in a cool and dry place. The expiry date is 1 month from the date of preparation.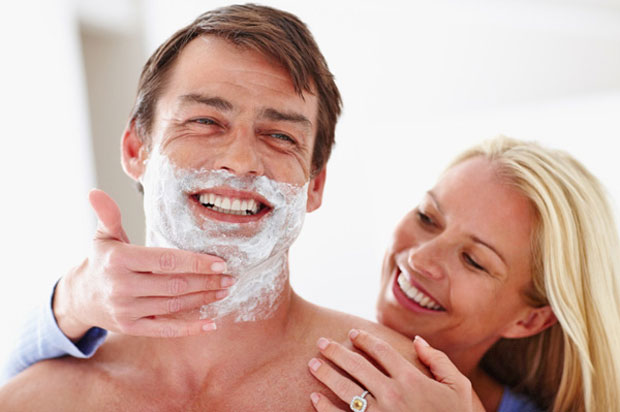 Simple shaving tips for Men
Apply shaving cream on your beard or mustache with a shaving brush and work in for a few minutes to build a rich creamy lather, it wets the whiskers completely and makes shaving easier.
To avoid damage to the skin, use a sharp razor and not a dull razor.
The number of blades in a razor is not linked to a smoother shave. Use a safety razor instead of a disposable razor if you really need a good shave.
Use shaving brush instead of fingers. Using shaving brush helps to create a wonderful creamy lather that raises your whiskers and allows the razor to cut it easily. Always work the shaving brush in a circular motion.
Try and use homemade shaving cream instead of the commercially available creams, gel, and foams, it avoids skin irritation.
After a relaxing shave, rinse your face with cool water and pat dry with a cotton cloth. Apply a moisturizing aftershave to have a refreshing feel.
[wp_ad_camp_3]
Image courtesy: hellohairstyling.com , silheimann.wordpress.com , sheknows.com