Coconut oil is an edible oil that has been consumed in tropical regions for thousands of years. Studies done on native diets high in coconut oil consumption show that these populations are in good health and do not suffer from many of the modern diseases of regions where coconut oil is seldom consumed.
[wp_ad_camp_1]
It is proven that coconut oil can help our bodies develop resistance to viruses and bacteria that cause illness. It can positively affect our hormones for thyroid and blood sugar control. EHC could gather some of the numerous ways coconut oil is used in different parts of the world.
High Heat Cooking
Some oils are unsafe to cook with at high temperatures and coconut oil is a great alternative.
[wp_ad_camp_4]
On Toast Instead of Butter
Simply use coconut oil instead of butter on your toast.
Eat it by the Spoonful
Coconut oil is that delicious and healthy. Enjoy one spoonful each morning.
Smoothies
Add one tablespoon of coconut oil into your favorite smoothie recipe and increase your energy with the oil's MCTs.
Fry Eggs
Lightly coat the bottom of your skillet with coconut oil to create a non-stick surface and delicious eggs.
Popping Popcorn
To make stovetop popcorn, you need a heavy-bottomed pan. First, add the coconut oil and popcorn to the pot. Coat the area of the pot with the oil, and use just enough popcorn to make a single layer over the bottom of the pot. Give the pot a little shake to make sure all of the kernels are coated with oil. It should take about five minutes for the popcorn to pop completely. Also, instead of butter, you may melt a little coconut oil and pour it over your popped popcorn.
[wp_ad_camp_2]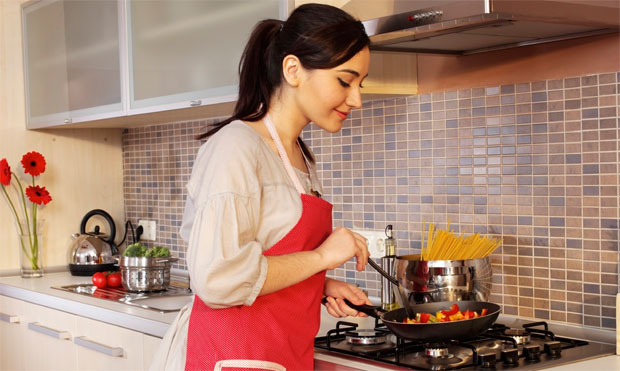 Pan Frying
Next time you fry up a batch of sweet potato fries or a piece of chicken, use coconut oil.
Grilled Cheese with Coconut Oil
No need for butter the next time you are making a grilled cheese sandwich.
Coconut Oil Coffee
Adding a spoonful to your coffee is a delicious way to start your day with a huge energy boost.
Salad Dressings
A simple recipe for a salad dressing with coconut oil can be found easily in the internet. You just need to add a spoonful of coconut oil to the salad dressing.
Makeup Remover
Healthier, stronger and longer eye lashes are just a bonus.
Shaving Lotion
Coconut oil can be useful for a close shave and a moisturizer at the same time.
Facial Scrub
Combine coconut oil with Himalayan crystal salt and apply to face each night. Washing it off is optional
Homemade Lip Balm/Gloss
Apply directly or create a flavored version with this simple lip balm recipe.
Stretch Mark Preventer During Pregnancy
This safe, healthy oil can be applied multiple times each day to help moisturize your stretching skin.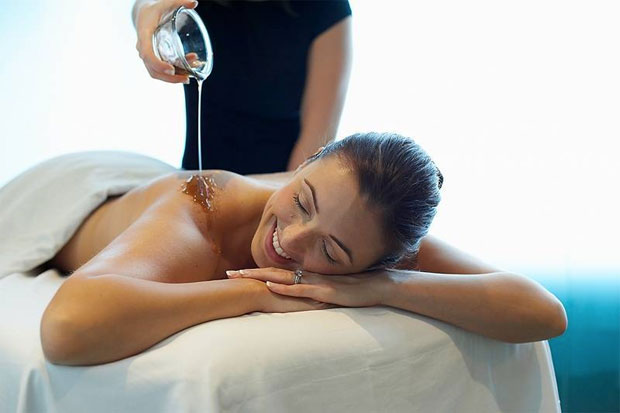 Massage Oil
Coconut oil is the perfect choice for a massage oil. Not too greasy and with a relaxing scent.
Body Moisturizer
Apply directly after showering.
Sunburn Care
A great moisturizer to use after you have gotten a bit too much sun.
Tanning Oil
Put in a spray bottle and bring to beach. Spray on to keep skin moisturized.
Dry Feet Treatment
Mix with salt to form a foot scrub.
Elbow Rub
Helps manage the dry skin on your elbows.
Cure for Hair Split Ends
Just put a tiny amount on your hands and run them through the frizzy areas.
Static Reducer
Rub your hands together with a little bit of coconut oil on them and run them through your static-y hair.
Homemade Toothpaste
Combine equal parts coconut oil and baking soda. Sweeten with stevia and flavor with your favorite essential oil.
Aromatherapy
Whether you like coconut or not, the soothing aroma of coconut oil is pleasing to us all and can help us wind down after a long, stressful day.
Wound Care
Coconut oil can be used as a topical protector for wounds, shielding them with a thin chemical layer from outside contaminants. You can apply a small amount of coconut oil to small scrapes and cuts.
Metabolism Booster
Two tablespoons per day are proven to rev up your metabolism.
Thyroid Supporter
Regular coconut oil consumption has been shown to support healthy thyroid function.
Feed it to your Dog or Cat
Coconut oil isn't just healthy for humans. It has similar benefits for dogs and cats.
[wp_ad_camp_3]
Image courtesy: medicalgroupsy.com , eatwhatuliked.com , beautyhealthtips.in