Usually, spiders do not bite humans, but yes, it will surely do in self-defense. Most of the spider bites are non-poisonous and can be treated naturally using home remedies.
[wp_ad_camp_1]
But bites from the black widow and brown recluse spiders are poisonous and can be fatal if not treated on time. Spider bites can cause inflammation, swelling, redness, and pain with itching. The symptoms can last from few hours to even weeks. In extreme cases, it can cause severe pain with swelling, muscle stiffness and cramps, fever with chills, breathlessness, and lightheadedness.
The goal of the treatment should be to get rid of the dangerous toxins from the body. This can be done using home remedies as well. Listed below are 7-effective home remedies for spider bites.
[wp_ad_camp_4]
1) Baking Soda
Baking soda can be used in the treatment of spider bites. The alkaline property in baking soda helps reduce inflammation by reducing pain and itching.
Take a small bowl, add 1 teaspoon of baking soda to 3 teaspoons of water, mix well, and apply it to the affected area using a cotton swab, leave it for 5-10 minutes, then wash the affected area with lukewarm water, repeat once or twice if pain and itching persists. Seek doctor's help if symptoms aggravate.
[wp_ad_camp_2]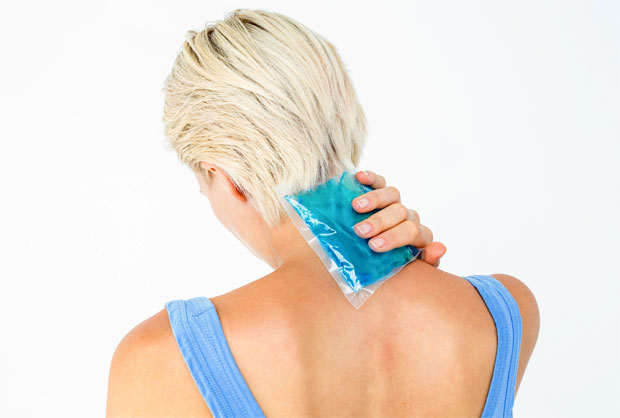 2) Ice Pack
Wash the affected area with a very mild soap and water, apply ice pack, the ice helps reduce pain, swelling, and inflammation.
Use a thin cotton cloth to wrap few ice cubes, apply it to the affected area for around 5-10 minutes, it should be done intermittently. Repeat if symptoms persist. Don't apply ice directly on to the affected area.
3) Activated Charcoal
Activated charcoal is known to absorb toxins out from the body. Applying it on the affected area brings down inflammation, swelling, and pain.
Take some activated charcoal, add little water, and mix it well to make a paste. Clean the affected area with mild soap and lukewarm water, apply the paste on the affected area, activated charcoal helps neutralize the effect of toxins. Repeat it again after 3 hours. Consult a doctor if the pain and swelling persists for more than 24 hours.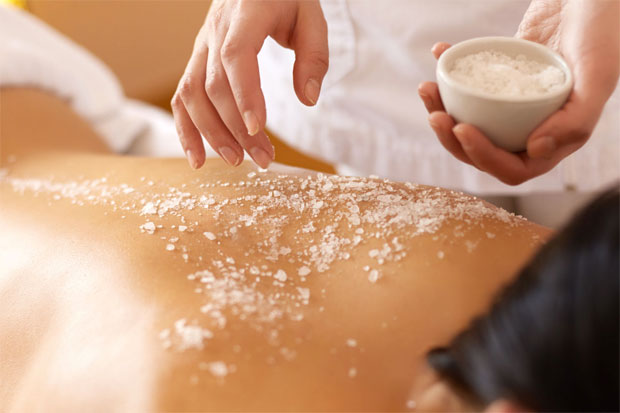 4) Salt
Salt possess antiseptic and anti-inflammatory properties. When applied to the affected area it can absorb the venom out, thus reducing inflammation, pain, and swelling.
Using a mild soap and lukewarm water, wash the affected area, then apply powdered salt or table salt to the affected area using a clean cotton cloth, use bandage to keep the table salt in place, leave it for at least a couple of hours and then remove it. If discomfort persists, reapply as needed.
5) Turmeric
Turmeric is known for its antiseptic, antioxidant, and anti-inflammatory qualities and also used as a natural painkiller.
To 2 teaspoons of turmeric powder add enough olive oil, mix it well to make a paste, apply it to the affected area, leave it on for at least 10-15 minutes, finally rinse it off with warm water. Repeat if symptoms persist. If symptoms persist without any relief from pain and swelling, seek doctor's help.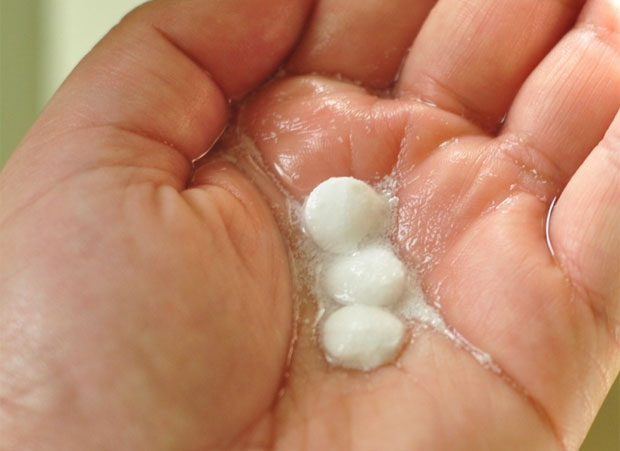 6) Aspirin
Milder cases of spider bites can be relieved using aspirin. Aspirin with its strong anti-inflammatory property can effectively combat swelling, pain, and inflammation by neutralizing the toxic effect.
Take little water, soak 2 aspirin tablets in it, make a paste, and apply it to the affected area. Rinse it off after two or three hours. Repeat if symptoms persist or seek doctor's help if symptoms aggravate.
7) Cabbage
Use raw cabbage to treat spider bites; it is a powerful and effective remedy.
Bandage grated raw cabbage to the affected area and leave it overnight, it helps draw out the venom as well as reduce pain, swelling, and inflammation.
[wp_ad_camp_3]
Image courtesy : willbeekorea.wordpress.com , johnsbackpainsolutions.com , bysalt.nl , painted-ladies.com ,