Who does not wish to have flawless skin and a radiant face! This desire has been capitalized by hundreds and thousands of skin care and beauty care products in the market.
[wp_ad_camp_1]
People spend thousands of dollars every month to improve the texture, appearance and beauty of their skin. We are not sure if those beauty care products are working as promised in their commercials. Some of them we have known that are a hoax and atrociously expensive too. We are of the opinion that beautiful skin begins with good home skin care routine and recommend you to try some natural and herbal home remedies that are free from side effects and are also cost effective. Let's look at some of the homemade facial cleansers.
[wp_ad_camp_4]
Honey
Honey works as a natural hydrant. It removes the dust from your face, while providing your face glow and shine. The combo of honey and lemon will also do a great work on your skin. Mixing yogurt and honey and applying it will make your skin deeply cleansed.
Mango
Mango helps to cleanse your skin deeply. Mango works as toner and rejuvenates your skin. It makes your skin supple and soft and slows down the signs of ageing.
Aloe Vera
Aloe vera juice will cleanse your skin and make your skin clear and beautiful.
Egg Yolk
Egg yolk contains natural cleansing properties. Egg white just helps in toning your skin. Apply the whole egg or just yolk to cleanse your face.
Papaya
Papaya add glow to your skin and cleanse thoroughly, removing every particle of dirt from your face. It naturally hydrates your skin and provides you an instant fresh look.
Take 2 teaspoons of oatmeal powder, ¼ cup ripe papaya, ¼ cup of cocoa, ¼ cup honey and 2 teaspoons of cream. Whisk gently and apply evenly on face. Wash the face with plenty of water once the mask is dry.
[wp_ad_camp_2]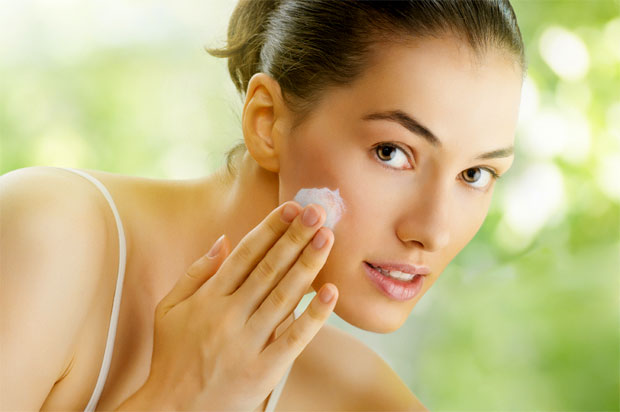 Raw Milk
Raw milk is the best cleanser ever. It not only cleanses your skin, but also provides moisture. It makes your skin look fair and smooth.
Avocado
Avocado is a very good and natural hair conditioner, and it is also a very good skin conditioner. It gives moisture, nourishment, cleanses the skin and gives softness to the skin. The pulp of avocado with lemon juice is a wonderful facial cleanser.
Rosewater
Cleaning your face with rosewater will not only cleanse your face, but will also give your skin a rosy color. Mix rosewater and glycerine. To it, add a few drops of rose essential oil. Washing your face daily with this cleanser will deeply cleanse your face and make your face like rose.
Cucumber
You can apply cucumber juice or its pulp; it will cleanse your skin evenly.
Almonds, Honey & Eggs
Almond oil is a major and rich source of vitamin E. It gives the proper nourishment, your skin needs. Adding honey in almond paste will make it a good cleanser. Add an egg yolk for a powerful and super effective cleanser. These three ingredients are enough to cleanse, nourish and moisturize your skin. Using this cleanser on a daily basis can reduce wrinkles and help to treat acne or zits.
Apple & Olive Oil
Apple & olive oil both are great as cleansers. Add yogurt and honey to make this cleanser more effective.
Gram Flour & Turmeric
This is a great facial cleanser for oily skin. Gram flour will draw the dirt and excess oil out from the skin. Turmeric will make your skin fair. To combine gram flour and turmeric, you need a binder. Add yogurt, as it will not only bind the ingredients, but also give moisture to your skin.
Tomato
Tomato is alone a great cleanser and toner. If milk and lemon juice are added to it, this will become even better and cleanse, tone, nourish and brighten your skin.
Orange
Orange is highly rich in vitamin C. If vitamin C is given to your skin, your skin begins to glow. Whether you use orange pulp, juice or peel, it works the same.
Cherries
If you have tanned and tired looking skin, then cherries are just the right alternative for you. It is a multi-mineral and multi-vitamin fruit, which hydrates and nourishes your skin. Use the pulp of cherries or juice of cherries. You will be thankful to use this fruit after observing the effects.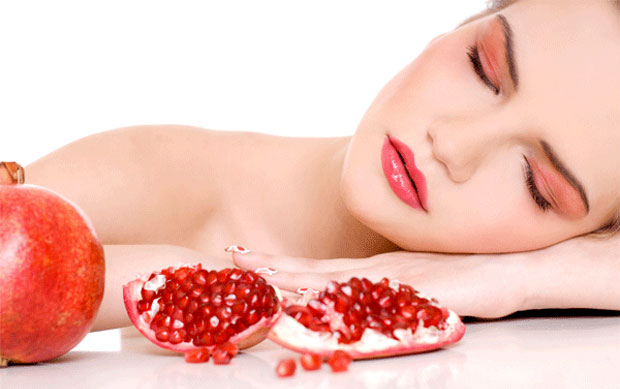 Pomegranate
Using pomegranate on a daily basis can help in removing tan and deeply cleansing your skin. Use this to gain naturally fair color.
Watermelon
If you have dry skin, then watermelon is the right fruit for you. Watermelon naturally hydrates your face. It seals the moisture within your skin, which helps to get rid of dry skin. Use watermelon juice as a facial cleanser on a daily basis.
Neem
Neem is one of the ancient skin remedies for acne prone skin, pustules and blisters. It has detoxification, anti-bacterial and anti-fungal properties.
Take two tablespoons of yogurt and mix with ½ teaspoon of neem powder. Apply evenly on your face with the help of a face pack. Let it dry for 15 minutes and wash your face with copious amount of water.
Lemon
Lemon serves as a complete skin care formula whether ingested by mouth or applied topically on face. It is rich in vitamin C, has anti-bacterial and anti-fungal properties and also acts as an exfoliating agent to remove dead and dying skin cells.
Prepare a mixture of half alum and lemon juice and apply gently all over your face. Rub it softly and then wash your face with cold water to achieve a fresh looking, tighter skin.
Coconut
Coconut tree is referred to as the tree of life in the ancient Hindu scriptures. The coconut water is helpful in lightening skin tone and clearing the blemishes and scars from the face. Additionally you can mix coconut milk with red sandalwood to prepare a paste that can help in clearing the acne, discoloration and pigmentation of skin.
The skin on your face is constantly exposed to air and pollutants that rob skin of its freshness and charm. You need to protect it from sun and other degrading agents by using moisturizers and other right products for your skin type. If needed, go ahead and get the help of a dermatologist.
[wp_ad_camp_3]
Image courtesy: lumiereskincare.com , argital.it , banatmag.com