Those who are born and brought up in India will know that if you get a cold, cough, or flu, you feel better by having a glass of milk mixed with a teaspoon of turmeric powder.
[wp_ad_camp_1]
In fact, this healthy drink is a popular home remedy to treat small to major health conditions. Turmeric and milk have natural antibiotic properties. Including these two natural ingredients in your everyday diet can prevent diseases and infections.
Turmeric has been used as a spice in Indian recipes and as medicine in Ayurveda for over thousands of years due to its curative properties. Blended with the goodness and healthy nutrients of milk, they make a wonderful combination and a time-tested natural cure for numerous ailments. Let's see how we can mix and create this magic drink.
[wp_ad_camp_4]
Turmeric Golden Milk Recipe
This is a delicious recipe and if you like, you can make and keep turmeric paste mixture for a month in the refrigerator. To make the turmeric paste, take good quality turmeric powder – ¼ cup and add ½ cup of pure water. Combine both and keep over a medium flame for a minimum of 7 minutes until a thick paste forms. If the mixture gets too dry, add a little more water. Take this mixture off the fire and allow it to cool before putting in a glass container.
To make the organic golden turmeric milk, take a teaspoon of the turmeric paste and combine with a cup of organic milk. The milk can be soy, goat, cow, coconut, almond or any other milk of choice. Let this mixture boil well. Take off the stove and add some honey or maple syrup to taste. To this add ½ teaspoon of organic sesame or almond oil or ghee (clarified butter). Turmeric milk is ready to enjoy. You can make different variants of this drink by adding ginger, honey, sugar cane, etc.
Courtesy : turmericforhealth.com
It is Anti-Inflammatory
Turmeric is often referred to as "natural aspirin" in Ayurveda. Therefore, the drink is effective for curing headaches, reducing inflammation, swelling and pain.
Against Cancer
Turmeric with potent anti-inflammatory properties contains cancer-fighting compounds. According to research, consumption of turmeric milk once a day prevents cancerous cells from damaging DNA and helps combat the side effects of chemotherapy.
[wp_ad_camp_2]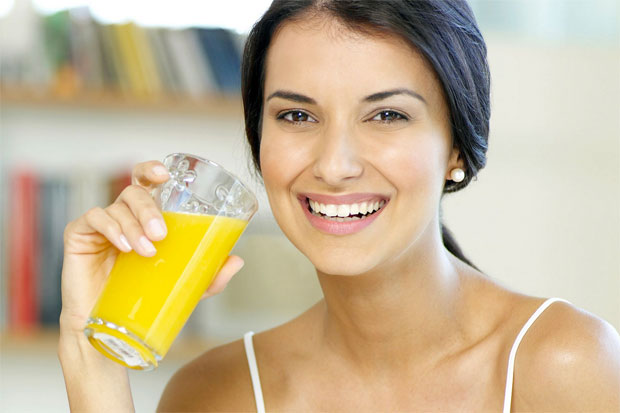 Fights Free Radicals
Turmeric milk is commonly recommended because of the high antioxidant content in turmeric that helps fight free radicals that contribute towards various ailments
Blood Purifier
Turmeric milk is a potent blood cleanser in Ayurveda as it revitalizes and boosts blood circulation in the body. It acts as a blood thinner imparting the blood a healing quality to cleanse the lymphatic system, blood vessels and tissues of all impurities.
Cures Arthritis
Curcumin, a component, provides the vibrant color to turmeric. Anti-inflammatory curcumin helps treat swelling caused by rheumatoid arthritis. It aids flexibility of the joints and muscles reducing inflammation. Consuming the drink twice a day before meals will ease morning stiffness, reduce pain and swelling in the joint.
Liver Detox
Turmeric's ability to support the liver while cleansing the lymphatic system makes it an ideal herb for natural detox. It stimulates the liver and bile flow, dissolving and preventing gallstones rendering excellent liver function.
For Bone Health
Milk is a good source of calcium that keeps the bones healthy and strong. Combined with the magical properties of turmeric they provide additional benefits to bone health. Adding turmeric to milk could decrease bone loss and alleviate symptoms of osteoporosis and osteoarthritis.
Digestive Health
A powerful antiseptic with anti-inflammatory qualities, turmeric promotes intestinal health and work to treat stomach ulcers and colitis, bringing a truly holistic approach to digestive health.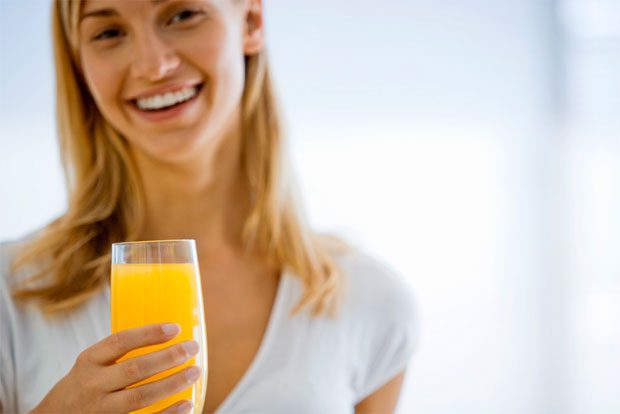 Against Menstrual Cramps
Turmeric milk works as an effective antispasmodic and helps ease menstrual cramps and pain.
Post Partum Recovery
The combination of milk and turmeric is good for new mothers soon after delivery. It improves general health condition improving lactation besides facilitating faster contraction of ovaries.
Against Rash & Skin Redness
It is believed that Cleopatra took milk baths to help keep her skin soft, supple and glowing. Similarly, drinking a glass of milk, combined with turmeric imparts a glowing skin. Besides, a face pack with turmeric milk soaked in a clean cotton ball, placed on the affected area for approximately 10 minutes will help reduce skin redness and blotchy patches, making the skin considerably more radiant and glowing than ever before.
Weight Loss
Turmeric aids in the breakdown of dietary fat, hence a glass of turmeric milk can help in controlling weight.
[wp_ad_camp_3]
Image courtesy: bodyenlightenment.me , shiningindianews.com , prozeny.cz