The desire to chase a fair glowing skin has always been a mirage to mankind.
[wp_ad_camp_1]
This has given rise to the obsession to go behind many creams and beauty products which attract us. But the fact is that they have their effect on our skin only for a certain period of time. The most significant lifestyle change you need to bring in is to have a balanced diet which has enough oils and drink plenty of fluids, at least 3 liters every day. Avoid chemical treatments, fairness creams, etc., as they only give a temporary look but will not last longer and may also damage your skin and cause early wrinkles. Let us share with you the best home remedies which will bring about marvelous change after 6 weeks.
[wp_ad_camp_4]
Sleep straight
Your best bet for smoother, wrinkle-free skin is to sleep face up, on your back. According to the American Academy of Dermatology, sleeping in the same position can lead to wrinkles that don't disappear once you're up. Also, sleeping on your side increases wrinkles on the cheeks and chin, while sleeping face down gives you a furrowed brow.
Massage
Not only does it feel great, a body massage can help stimulate your skin's fibroblasts (connective cells) to release collagen and restore some of the elasticity that gets lost with age. But don't pay someone to do it. Just five minutes a night, massaging in your favorite moisturizer, using tender, sweeping movements, will have just the same effect.
Sunscreen secret
Studies show that right-handed people put more sunscreen on the left side of their body than their right and vice-versa. This means important areas miss out on adequate sun protection. Try swapping hands during application to ensure more even coverage.
Red wine
Grapes contain resveratrol, which is one of the most powerful anti-ageing antioxidants yet discovered. Studies suggest it can help maintain a youthful complexion by fighting damaging free radicals. A small glass of red wine every other day will boost your intake. Don't overdo it though, for obvious reasons.
Fish
Getting more of the essential omega-3 fats found in salmon and other oily fish can help keep skin supple and ease conditions like eczema. US dermatologists even credit omega-3s with reducing skin inflammation that is responsible for sagging and wrinkles. One to two portions a week will boost your intake.
As a thumb rule, drink lots of water and avoid sunlight, as this would increase the melanin content making your complexion darker. If your job involves a lot of field work then invest in a sun block and not sunscreen.
[wp_ad_camp_2]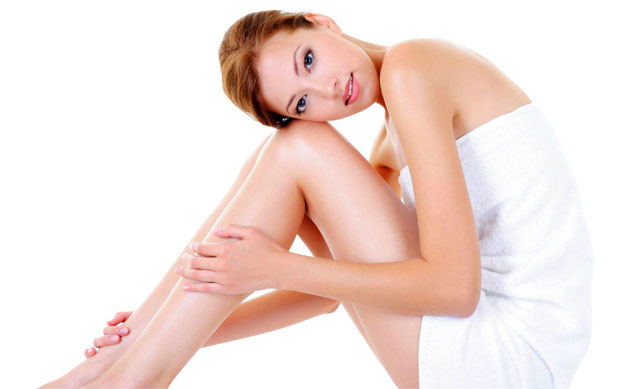 Natural Methods
Mix besan (gram flour) with tomato, curd, honey, lemon juice and rose water. Apply this mixture to your face in night time and wash it with water after 30 minutes. This will remove dirt, black heads, and tan. Your skin turns silky soft.
Soak some almonds in water overnight, remove their skin in the morning and grind them. Add a teaspoon of gram flour, one teaspoon of milk and 4 drops of lime juice. Make a paste, mix it well and apply it on you r face. Regular massage gives you long lasting clear and fair skin.
Include healthy fruits like banana, papaya, apple and watermelon in your diet according to the season and availability.
Take 1 tablespoon of milk powder and mix it with one tablespoon of honey, one tablespoon of lemon juice and half tablespoon of almond oil. Mix all the items well, make it a paste and apply it on your face and neck daily and wash after an hour. It will give you a perfect glowing skin.
Turmeric is good for skin. Make a face pack with mixture of turmeric and milk. Apply this and wash off after an hour with cold water for glowing skin.
A mixture of egg white, milk cream and honey works excellent against skin tanning. Mix tomato juice with honey or yogurt and apply it daily on skin to remove tanning.
Prepare a fine paste of ripe papaya, oatmeal powder, milk cream and honey. Cover your face with this paste for 15 minutes. Wash it off with water.
Apply buttermilk to skin, keep for 10 minutes and then wash off thoroughly for softening, cleansing and radiating effect.
Sandalwood paste makes your skin not only fair but also acts as a sunscreen and protects your skin from harmful UV rays of the sun. It is also considered as the best anti-aging ingredient.
To remove skin marks, apply a mixture of carrot juice and pineapple juice to skin twice a week. This not only removes the marks but also adds shine to your skin.
Mix olive oil with sugar and lemon juice. Use this as scrub once in a week to have baby soft skin.
Mix milk, lemon juice and glycerin. Apply to your face and wash off after 30 minutes. This is the best recipe to improve your complexion and moisturize your face in winter season.
Grind dried peels of orange and add rose water to make a paste. Apply over the face and neck and wash off when dry. Orange contains anti-oxidants that prevent aging and wrinkling of skin and rose water is a natural skin toner.
Apply fresh aloe vera gel on your face. You can plant aloe vera at home and take out the gel from its leaves, or it can also be bought from any chemist store.
Mix rice flour and curds, massage in circular motion over face. It is a natural scrub. Use at least once in a week. It will improve your complexion too.
Cucumber is a natural cleanser. Mix cucumber juice with milk and rinse off after 15 minutes.
Lemon is natural bleach. Slice it and rub over face and neck then rinse off, it removes tan, dark spots, blemishes, and lighten skin.
Steam your face once every 2 weeks to remove dirt from your skin. You can mix some mint and tulsi leaves in water while taking steam. It is an effective treatment for acne.
Take an ice cube and rub gently on the face, pat dry. This will improve blood circulation and tightens your skin.
Apply coconut milk over face and neck to get fair skin. It also removes scars and blemishes.
[wp_ad_camp_3]
Image courtesy: glamzzle.com , webparx.com