For those who are looking for removing dark circles under the eyes, we present you the almond oil which is a natural dark circles remedy. You might be suffering from lack of sleep or you have conditions like fatigue, vitamin deficiency, exposure to sun, aging, stress, which are the most common causes for puffiness and dark circles under the eyes.
[wp_ad_camp_1]
If you have been straining your eyes and are not giving them proper rest and already have dark circles under the eyes, it is time to use almond oil.
Almond oil is a very safe and natural option to treat dark circles. It has long been considered one of the best at-home remedies. Dull and dehydrated skin is replenished as almond oil will correct the imbalance caused by skin's water loss and will work to keep it hydrated. Before you think about using almond oil for dark circles, it would be advisable to find out if you suffer from a nut allergy.
[wp_ad_camp_4]
Using Almond Oil
Before you go to bed, wash your face and apply almond oil under your eyes. Make sure you massage the area under your eyes very gently. A gentle massage will also help in improving the blood circulation and will reduce the fine lines and wrinkles around the eyes. Almond oil is a natural moisturizer and you could also use it for body massage.
Another remedy uses almond oil and natural honey. You could add two teaspoons of sweet almond oil to two teaspoons of all-natural honey and mix it well. Before going to bed, massage the area under your eyes very gently or dab using your ring finger. Let the almond oil and honey work on your dark circles during the night. Rinse it off in the morning.
You could also use make almond oil paste and apply it on the dark circles under the eyes. For making the almond paste, take a bowl and combine sweet almond oil and all-natural milk powder in the same proportion. Mix it well so that it forms a paste. You must ensure that the mixture is of a thick consistency. Apply this paste under your eyes and wait for at least 10 minutes and then wash it off.
Sweet almond oil paste mixed with a little amount of milk can be applied to the area under the eyes. Wash off after 10 to 15 minutes. This gives amazing results in reducing the dark circles and it even provides moisture to the skin.
Almond oil contains fatty acids which help to maintain good nourishment to the skin. Aging can cause wrinkles around the eyes due to dryness and loss of water content. This problem can be treated by using almond oil.
[wp_ad_camp_2]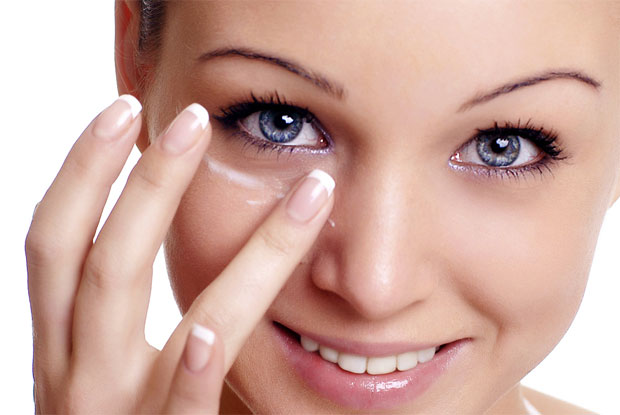 Other Treatments for Dark Circles
A gentle massage with olive oil can also help in getting rid of tired skin and dark circles under the eyes.
You could use cold compress or ice bags to reduce puffiness and under eye dark circles caused by eye strain and fatigue. Wash your face in the morning and use small ice packs on your eyes and leave them on for 10 minutes.
Drink at least 8-10 glasses of water daily to rehydrate and provide comfort to dry skin.
Lack of sleep greatly contributes to dark circles under the eyes, so don't strain your eyes and make sure you get plenty of sleep.
Place cucumber slices or potato slices on your eyes and leave them on your eyes for 15 minutes to get rid of dark circles and rejuvenate the skin under your eyes.
You could also place black tea bags over your eyes for 10-15 minutes and let the caffeine work on the dark circles and tired skin.
Protect your eyes from exposure to sun and wear sun glasses whenever you step out in scorching heat.
You must take a balanced diet to rule out any vitamin deficiency that could cause dark circles under the eyes.
Just be cautious when using this product, especially if you are pregnant because although it is considered safe, it could cause some allergic reactions to some people. You must also be careful when you apply it near your eyes because it could also cause irritation due to the delicate skin around it. It is more sensitive compared to other parts of skin in your body.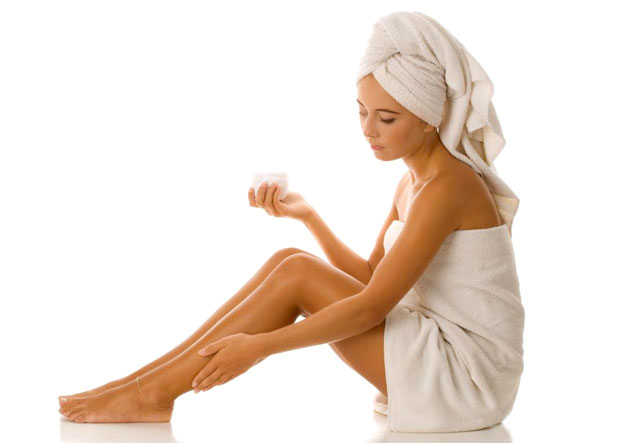 Other Uses of Almond Oil
Enhances immunity – Just add a spoon of almond oil with one glass of milk or with juice. Drink this every day .It keeps the body warm and helps in developing immunity.
Treats Dry Skin – Almond oil gets absorbed quickly in the skin and helps in repairing dry, cracked and flaky skin. It has a soothing agent for treating skin allergies and inflammation. It can smoothen hard skin especially on the elbows, knees and heels.
Anti-Wrinkles – Almond is a rich source of vitamin E, if used every day will delay the appearance of wrinkles and fine lines. It is best to apply almond oil at night after cleansing your face thoroughly. You can do it every alternate day or twice a week as well.
Lighten dark spots – Almond oil contains natural antimicrobial properties which help in reducing and lightening the dark spots and other facial scars.
Natural eyelash growth – Massage some almond oil with vitamin E capsule on your eye lashes for two months. Your eye lashes will become shiny and you will start seeing some growth in them as well.
Healthy hair – Almond oil is a popular treatment for dry and damaged hair as it is a good source of vitamin E. It brings shine to dull hair, make your hair stronger and control hair loss.
Anti-acne – You can make almond oil and cleaning mask to combat acne and prevent acne from re occurring. For this mix 1 tablespoon of almond oil with 2 teaspoons of natural honey. Apply it on the affected area and massage gently in circular motion. Let the mask sit on your skin for half an hour and rinse with warm water and use a soft cloth to dry the skin.
[wp_ad_camp_3]
Image courtesy: ifashionupdate.com , dchomewares.com , wisegeek.com