Mango is without doubt the 'king of fruits'. The yellow, ripe, pulpy and juicy flesh of mango is loved by almost the entire population of earth. In Ayurveda, each part of a mango tree is said to be beneficial – seed, flowers, fruit and the bark.
[wp_ad_camp_1]
Like many other fruits, mangoes also provide the body with various nutrients and antioxidants. In article, let's discuss about the seed within the mango fruit which is also loaded with a lot of health benefits. The seed is one of the biggest ones among the fruit seeds.
Mango butter is extracted from the kernels of the mango, which grows in the tropical climates of the world. Mango butter is a soft butter that has a sweet smell that is commonly used in soap making, skin care, and hair care products. Mango butter is similar to shea and cocoa butters in consistency but differs in fatty acid content. It is rich antioxidants, vitamin A and E. This natural butter also helps shield against harmful UV rays protecting both the hair and scalp from potential sun damage, making it an extremely effective sunscreen for the hair.
[wp_ad_camp_4]
Health Benefits of Mango Seed
Anti-dandruff – Mango seed can help you to get rid of dandruff. Take mango seed butter and apply it on your hair for luster and strength. You can also mix it with mustard oil and leave it out in the sun for few days. Application of this mixture can control alopecia, hair loss, early graying and dandruff.
Diarrhea – Take powdered mango seed thrice a day to cure diarrhea or dysentery.
Lip balm – You can use mango seed butter as a 100% natural lip balm to hydrate and soften dry lips. Apply it on dehydrated lips as a balm before going to sleep. This will rejuvenate skin cells, moisturize and help you get rid of any dead skin cells. This also helps in quick healing.
Against diabetes – Mango seed gives amazing results in lowering blood sugar levels. They alter enzymes of the intestine and liver to reduce absorption of glucose. It also reduces body fat, weight and the waist's circumference.
Fights acne – You can prepare an acne-fighting scrub with mango seed. Grind mango seeds and mix with tomatoes. Apply this evenly on your face. This scrub is useful to exfoliate the skin, cure blackheads, breakouts, acne and blemishes, unclog pores and reduce redness. This scrub is gentle enough for daily use.
Fights obesity – Mango seed extract can help obese people to lose their excess weight, lower cholesterol levels and improve blood circulation.
Anti-cholesterol – This seed boosts blood circulation and thus reduces bad cholesterol levels. This indirectly helps to lower blood sugar and C-reactive protein levels.
Moisturizer – Mango seed butter is a real boon for dry skin. It is the best lotion for dry skin, especially for the delicate areas like eyes, cheeks, etc. It contains a very gentle ingredient and acts as a barrier to prevent skin drying.
[wp_ad_camp_2]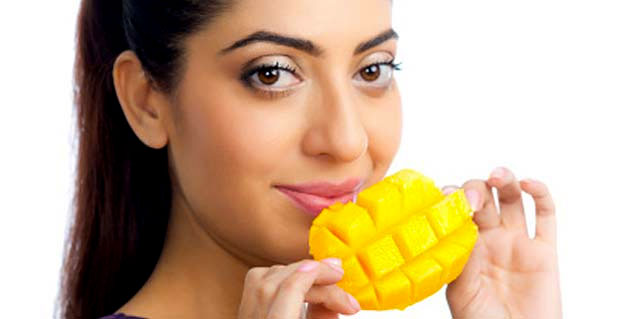 Mango Seed Toothpaste
Slice open a fresh mango. Cut away as much of the fruit as possible from the seed. Scrub the seed under running water with a scouring pad to remove excess fruit. Pry open the fibrous, white, outer seed husk, using a spoon or butter knife, to access the smooth, inner seed. Remove the inner seed and discard the husk. Set the seed in a shady, warm area to dry. It takes about a week for the seed to completely dry. When it is dry, it will look shriveled and leathery and will sound hollow when you tap it. Grind up the dried seed using either a mortar and pestle or a food processor, until it is the consistency of corn starch or flour. Store the powdered mango seed in a glass jar.
Brush your teeth with the mango seed powder. To use the mango seed powder as toothpaste, pour a small amount of the powder into the palm of your hand. Moisten your toothbrush with water. Dip the moistened toothbrush in the powder that is in the palm of your hand. The powder will stick to the moistened toothbrush bristles. Brush your teeth as you would with ordinary toothpaste. Rinse your mouth and toothbrush with water when you are done.
Mango Seed Hair Nourisher
Remove the outer coat of the mango seed. Mix it with coconut, olive, sesame or mustard oil. Pour this in a glass jar. Place the mixture in sunlight for a week or until it is dry. Use this mixture regularly to avoid hair fall or grey hair. This will also make your hair black, long and thick.
[wp_ad_camp_3]
Image courtesy: imageevent.com , onlymyhealth.com