Beauty is not skin deep, goes much farther than that. A healthy and glowing skin is the hallmark of good health and beauty. The recipe for a glowing skin is a combination of exercise and a healthy diet incorporated with lots of vegetables and fruits.
[wp_ad_camp_1]
Apart from the vegetables, few fruits if consumed regularly gives you a smooth, radiant, and glowing skin.
Read on for more information on the fruits:
Banana
Rich in vitamin A, B, and E, banana possesses anti-ageing property. Apply a paste of crushed banana mixed with honey to your face, leave it to dry, wash off, and pat dry to get a long-lasting softness and glow to your face.
Banana is an energy booster. Immunity? High in potassium, low in salt, rich in fiber and magnesium, banana helps build immunity from within.
[wp_ad_camp_4]
Orange
Loaded with Vitamin C, orange improves skin tone and texture, has anti-aging properties, and slows down the process of skin sagging and aging.
Next time you eat an orange, give a second thought before you toss that orange peel into the garbage bin. Orange peel contains phytonutrients that are good to skin and helps treat certain skin ailments. Orange peels also contain vitamin C, dietary fiber, and calcium.
Make a paste of powdered orange peels and yogurt (one part each), apply to your face, leave it for 20-25 minutes, wash off with lukewarm water, and pat dry, helps remove clogged dirt, dead cells, and tightens the skin to leave a smooth, glowing face.
[wp_ad_camp_2]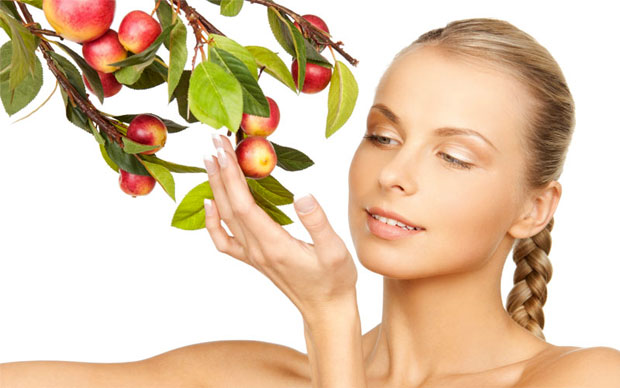 Apple
Loaded with antioxidants, apple is a good anti-ageing agent. Include apple to your daily diet plan. Regular usage provides your skin with hydration and cleanses your skin from within. Apple prevents the onset of fine lines and wrinkles.
Try this: Mix the paste of apple with some honey, apply to your face, let it dry, wash off with clean water, and pat dry. It will leave you feeling refreshed with a well-hydrated and stress-free skin.
Avocado
Rich in antioxidants, avocado is a good treat for your skin texture. Biotin present in avocado acts as a moisturizer and keeps your skin hydrated and prevents dry skin.
Apply a paste of avocado to your face, leave it for 15 minutes, wash off, and pat dry to leave you with a refreshing and smooth glowing skin. Blend pieces of avocado, a cup of milk, and honey to taste in a juicer, enjoy the drink. You will feel as well as see a visible change in your skin texture.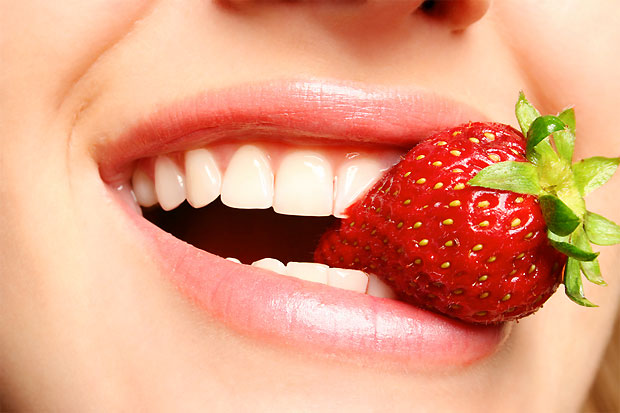 Strawberry
Known as the queen of fruits, strawberry is loaded with vital nutrients like minerals, vitamins, malic acid, antioxidants, salicylic acid, and exfoliants. Vitamin C and antioxidants present in strawberries prevent your skin from damage that are caused by free radicals.
Add one teaspoonful honey to mashed strawberries, thoroughly mix, apply it to face, leave it for 30 minutes, wash off with clean water, and pat dry. The face pack helps reduce wrinkles and fine lines on your face. Good for mature skin.
Spinach
Spinach is a rich source of antioxidants, vitamin A, C, E, K, and minerals. Consume spinach on a regular basis to help your skin glow from within. It clears up acne, act as a natural sunscreen, possess anti-ageing property, and repairs damaged skin. Regular consumption of spinach prevents early onset of wrinkles and also helps your body to get rid of toxins that damage your skin.
Tomato
Tomato is loaded with lycopene, an antioxidant. Lycopene shields your skin from effects of the harmful UV rays of the sun. Tomato possesses good anti-ageing properties. Add tomatoes to your daily diet plan. It helps prevent premature onset of wrinkles and fine lines, aging process is slowed down. Apply the pulp of tomato to your skin, leave it to dry, wash off, and pat dry. It tightens open skin pores, prevents fine lines and wrinkles, and also acts as exfoliating agent.
[wp_ad_camp_3]
Image courtesy: wanitakota.com , coldpress.sg , fashin365.com