Being romantic to your wife can also bring rewards for you too. The wonderful rebound effect of romance is a beneficial side effect that both partners get to enjoy. If you want your wife to an angel in your life then please make a heaven for her…
A husband who is not romantic can actually learn how to be romantic. Some Tips for you…
1. Give her one night a month to go and do what she wants. Consider doing it on her birthday and then, on the same date every month following for a year.  You keep the kids and get them to bed.
2. Showing your feelings has never been easier since the advent of the text message. Anytime or anywhere you can instantly shoot off a message across the globe to the one you love, letting them know they are on your mind.
Eg:
You're still the one…
Simply said… I love you…
Your love is all I'll ever need.
Falling in love with you was the easiest thing I've done in my life.
Let these words not only touch your eyes, let them travel through your soul, and let them rest in your heart as you rest in mine…I love you.
3. Always give hugs to your wife. Apart from kissing, you can also hug your wife everyday when you get time. Hug can strengthen the love between the couple. Researchers have found out that husband who hugs his wife are more energetic and very much livelier.
4. Be a good listener. Women are communicators, but men often forget this, so be sure to keep communication flowing between the two of you. Encourage her to talk about her day.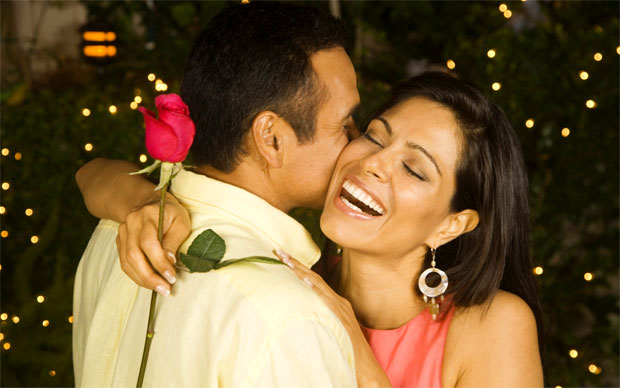 5. Kiss her good-bye when you are leaving the house and kiss her again when you come back home.
6. Hold her hand when you are walking together or just sitting on the couch watching television together. Touch without sensual implication is very important in a relationship. Let her know that you simply enjoy being close to her.
7. After you finish supper in the evening help to clear the dishes from the table. Never just get up from the table, head to the television, and leave the entire clean up for her. Helping out in the home is one of the most romantic things that a husband can do.
8. Women love to be told that they are beautiful.  Your wife should be the most beautiful woman you know.  After all, one of the reasons you married her is because she caught your eye in more ways than one.  Never forget that!  Tell her that she looks beautiful the moment she has finished getting dressed whether it's for work, a party, or just to go to the store.  You wouldn't want another man to beat you to it.  There are women who are told by other men how beautiful they are yet their husbands never tell them.
9. Try not to point out negative aspects of your relationships. Instead focus on the positive aspects and try to compliment her at least once every day. Its result may be amazing.
10. Bring some Flowers to her. Flowers are one of those romantic mushy gushy traditions that just shout out "I love you".
11. Take the time to give her a relaxing body massage.
12. Let her go out with her friends. That will make her happy.
13. Once in a while have a romantic candle light dinner.
14. Take a trip to a nearby town for lunch, tour a local historic site, or book a night at a local nice hotel.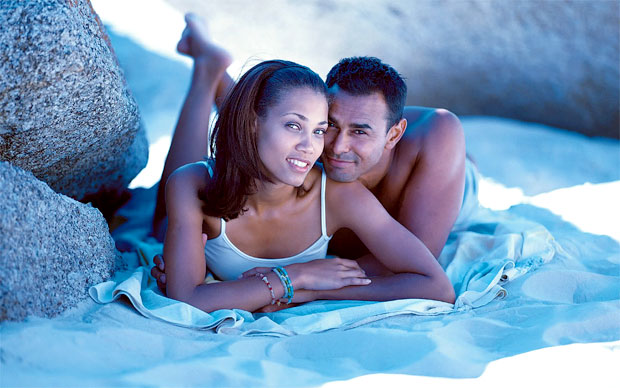 15. Sit out on the lawn in the early night and watch the stars together.
16. Take her to her parent's house once in a week.
17. Take her out to a movie. Buy her popcorn while you are there. Hold her hand while watching the film.
18.  Be nice to her friends and relatives. They are as much a part of her world as your friends and relatives are yours.
19. Spend time together working toward a common fitness goal.
20. Clean The Kitchen  do this when she least expects it, and without saying a word.