Keep your kisses soft and protected from wear and tear with delectable homemade lip scrubs. Especially during winter, it is important that you use a lip scrub at least once a week.
[wp_ad_camp_1]
Your lips have the thinnest skin on your whole body and they are prone to get chapped or dry easily. If you suffer from dry, cracked lips, use these simple recipes to make a gentle exfoliating lip scrub to make your lips soft and supple. Lip scrub exfoliates and helps to brighten lips over time and conditions the lip line. Read on for your ultimate lip care.
[wp_ad_camp_4]
Sugar Scrub
Ingredients are castor sugar or grounded normal sugar, honey, and glycerin.
Castor sugar is fine and is not harsh on your lips. You may use normal sugar too. Put the normal sugar in the grinder and turn on the grinder for 2 seconds for the right texture of the scrub. In a bowl, mix your castor sugar with a few drops of glycerin and honey. Now it depends on the amount of scrub you are making. You don't need to make a lot and keep it. The maximum you need for yourself is 1 tablespoon which will last up to a month or two.
Oil & Honey Scrub
Mix 1 teaspoon of olive/jojoba oil with 1 tablespoon of honey and 1 tablespoon of sugar. If you'd like, you can also throw in a drop or two of scented oil or some spices. Mix until it forms a gritty paste. Decide now whether or not you'd like to add a bit of petroleum jelly. This addition will make it smoother, give it volume (for keeping later), and help it stay longer on your lips. Apply a small amount of the scrub to your fingertip and rub into lips gently.
Leave the scrub to sit for 2 minutes, and then rinse off with warm water. You may do this every 2 or 3 days to keep your lips radiant. If your lips are extra sensitive, however, keep it to once a week.
[wp_ad_camp_2]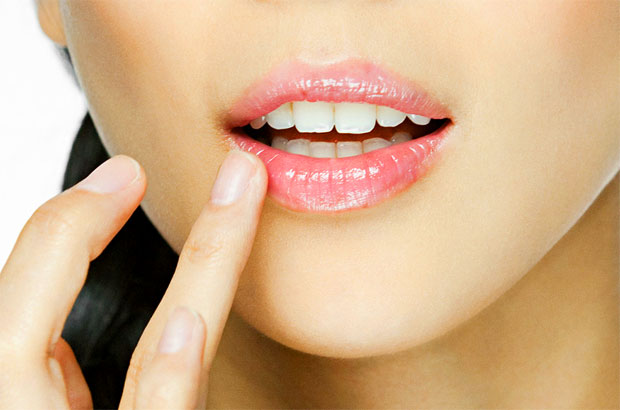 Coconut Oil Scrub
Ingredients are pure coconut oil, honey, brown sugar a teaspoon, and a mixing bowl.
Make sure that the coconut oil is solid enough to scoop up but soft enough for a spoon to dig in. If the coconut oil is too oily, stick it in the fridge for 10-20 minutes. Combine one well-rounded tablespoon of coconut oil with one tablespoon of honey into the bowl. Besides smelling and tasting incredible, coconut oil is actually an amazing natural ingredient for skin care products. The oil contains fatty acids and antioxidants that moisturize and nourish the skin while honey contains cleansing and healing properties and is a natural binder.
Mix the coconut oil and honey until they bind together. The consistency should look like thick honey-comb honey. Make sure to mash up all of the coconut lumps so that the mixture is clump-free. This will serve as the base of the scrub. Add two hand packed teaspoons of brown sugar and fold it into the base. Add one teaspoon of just the oil into the bowl. This will help smooth out the mixture and make the scrub extra moisturizing. Transfer the scrub from the bowl into a small jar or container.
The edible scrub will last up to 2 weeks if refrigerated. Before using, allow the scrub to stand at room temperature for a good 10 minutes so that the formula softens a bit. Apply scrub to lips in small, circular motions for 1-2 minutes and rinse off with a warm washcloth.
Coffee Scrub
The caffeine in the coffee will actually rejuvenate the skin on your lips, making them flush with color and more alive. Ingredients are 1 tablespoon of coarsely ground coffee and 1 tablespoon of olive oil.
Mix both the ingredients well and apply on your lips. Gently rub and leave it on for 5 minutes. Rinse with water and apply coconut oil or olive oil to make your lips soft.
Mint Scrub
Ingredients are 1/4 cup sugar, 1 drop peppermint oil, 1 tablespoon honey, and 1 tablespoon olive oil.
Apply a warm wash cloth to your lips. Hold it there for 5 minutes to soften the skin. Apply the scrub mixture to both lips and rub for about a minute gently. Rinse with water and a wet washcloth.
Lemonade Scrub
Ingredients are lemon juice, 1 teaspoon of petroleum jelly, a small tin or jar, and 4 teaspoons of caster sugar.
Add the lemon juice to the caster sugar and mix with a toothpick until a thick gooey paste is formed. Keep adding the lemon juice gradually. The lemon juice acts as a lip cleanse; the acid of the lemon kills the bacteria on the lips. Now leave the paste to the side for a while. We need to heat our petroleum jelly in the microwave for about 2 minutes.
After two minutes in the microwave, the petroleum jelly should be liquid. The petroleum jelly acts as a moisturizer and gives your new soft lips a lovely polish. Now pour the paste into the basin of petroleum jelly and mix. Gradually add teaspoons of caster sugar to make it thicker. And a little more lemon juice for flavor. The paste should be a lot thicker than before as the petroleum jelly hardens. Finally, pour your lip scrub into your tin/jar and your homemade lip scrub is ready.
[wp_ad_camp_3]
Image courtesy: mrwallpaper.com , beautylish.co