We've heard many times from different couples that things were not the same anymore, after 10 years of marriage. So, can you keep your marriage fresh? Can you make your husband happy every day? We're not talking sex here, we are talking marriage.
1- Give him a good morning kiss or hug when he wakes up.
If you wake up beside him in the bed, snuggle next to him and put your head on his chest, and put his arm around you. He'll love that feeling of protecting you with his strong arm holding you close.
2- Listen to his same old stories and jokes again and again.
Sure you've heard them a million times, and sometimes you roll your eyes to the top of your head or mimic every word waiting for the end of an outcome you know too well. But just think back to when you first started dating or just got married and he told these funny or interesting little anecdotes.
Think about your smiles and your laughter you gave him then, come on you remember, come on, now bring those feelings to the present moment when he's on stage again. Enjoy the moment, and be the positive audience he wants and needs you to be. This will keep your husband happy.
3- Give him a shoulder massage when he comes home from work.
If you are there when he arrives, take his brief case or bag and set it down. Immediately start massaging his shoulders while he is standing. Lead him over to a chair and sit him down, while you continue to relax him. You don't have to be an expert masseuse.
This will help to ease the tension of a hard days work. As you are massaging him ask him how was his day. And really listen as he tells you. If you feel your massaging skills are a little rusty, no problem, just Google "massage techniques" for some ideas.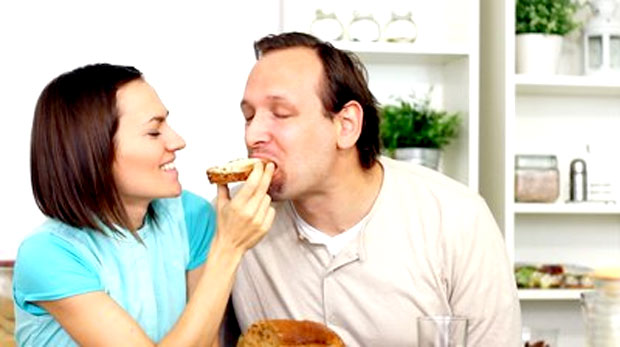 4.  Help him watch his diet.
Don't have too many sweets and fattening foods around the house. Always fix his favorite foods using low salt, low fat, low cholesteral, low calorie and low sugar whenever possible. Become an expert nutritionist for yourself, your husband and your other family members and friends.
5.  Don't ever disrespect him in front of his friends.
This is a definite NO NO. No matter what the disagreement or situation, wait until you both get alone to iron out the problem. This cannot be stressed enough. A man's male ego is a super powerful source of strength. If you knock his ego down in front of his friends or relatives. You may crush him so bad that it will be very hard for him to forgive you. He may want to forget about the incident but his friends may remind him, or just being around them can be a constant reminder of how you dissed him in their eyesight.
6. Tell him you Love him.
It doesn't hurt to hear the words once in a while. When was the last time you told him? Just don't think that he is suppose to know you love him since you're still with him after all these years. Actually say the words "I Love You" to him daily or a few times a week. Watch the difference it makes in his love expressions to you.
7- Let Him Be The Man He Was Meant To Be.
Let him take care of you physically, financially, and gallantly. This will keep your husband happy. Chivalry is alive and well.
8. Prepare his favorite meal.
After he returns home from work on an ordinary day, surprise your husband with his favorite dinner.  He will not only be glad to have the food he likes best, but will appreciate the time and effort you put in preparing it.
9. Say thank you with a smile.
When your husband does an odd job around the house, thank him like you really mean it. He will know that his help is not taken for granted and he will be happy to do more.
10. Listen actively.
When your  husband expresses an opinion or a thought, pay attention. This shows you respect him and his views and nothing pleases a man more.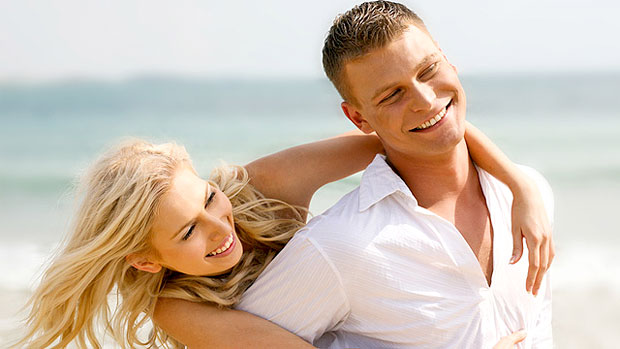 11. Plan a vacation.
Make arrangements for a romantic vacation, to a destination you know your husband would love to visit.
12. Ask his family over.
Your husband's parents mean a lot to him. So ask them over for a Sunday lunch he will be touched by your loving gesture.
13. Tell your husband he smells nice.
14. When you are sitting together, quietly slip your hand into his. Your husband will love the easy expression of intimacy between you two.
15. Ask him to share his fantasy with you and see if you can try it out – or at least a part of it. Even if you both end up laughing, your husband will be pleased to know you care about what he wants.