Seeds are nutritional powerhouses. They come in all shapes and sizes. Most of them are tiny, but not to judge them by their sizes. They are packed with all the vitamins, proteins and minerals that are needed to start a new life.
[wp_ad_camp_1]
Some can be sprinkled on smoothies, some can be added to bread and most are best eaten raw. EHC presents a rundown of the top highly nutritious seeds that you should include in your diet.
Sesame Seeds
You have seen them sprinkled on the top of a burger bun. They contain significant amounts of calcium, copper, and manganese, as well as a type of fiber that has been proven to reduce cholesterol.
[wp_ad_camp_4]
Chia Seeds
Chia seeds are loaded with minerals and vitamins; they are an excellent source of fiber, calcium and proteins and they are the richest plant source of omega-3 fatty acids that there is. They have more antioxidants than blueberries, more calcium than milk and more vitamin C than oranges. Their soluble fiber helps decrease cholesterol, stabilize blood sugar, and make you feel full longer.
Pomegranate Seeds
These seeds are a fantastic source of antioxidants, which help to protect the cells of your body from the damage caused by free radicals. They are especially high in polyphenols, antioxidants believed to help reduce the risk of cancer and heart disease.
Grape Seeds
Grape seeds have an amazing concentration of flavonoids, vitamin E and polyphenols. They are renowned for their ability to reduce high blood pressure, reduce cholesterol and help to protect against heart disease.
Sunflower Seeds
Great as a snack, sunflower seeds are a rich source of phytosterols and just a quarter of a cup of the seeds contains nearly your entire daily recommended intake of vitamin E, along with plenty of the energy boosting B-complex vitamins too.
[wp_ad_camp_2]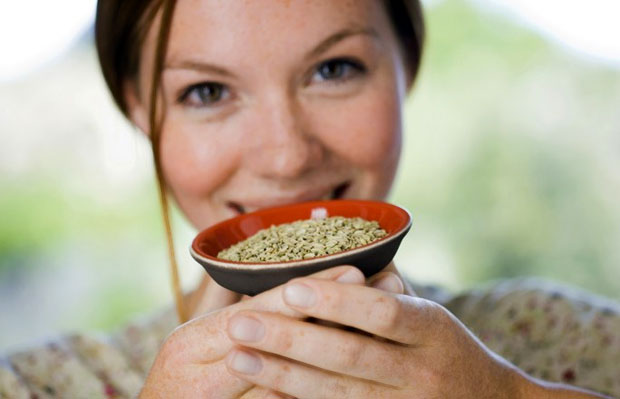 Cumin Seeds
Cumin seeds are often thought as a spice, but they also rank as one of the super seeds for nutrition. Just a single teaspoon of cumin seeds contains about 20 milligrams of calcium and over 30 milligrams of potassium and two teaspoons will provide you with 15% of your daily requirement of iron.
Hemp Seeds
Hemp gets an unfair bad press sometimes because of the long-standing and misguided belief that hemp and marijuana are one and the same. Well, the truth is that hemp won't make you get high on your muesli, but it will provide you with plenty of bone building magnesium, iron and all of the 9 essential amino acids that you need.
Flax Seeds
Flax seeds are one of the best sources of an omega-3 fatty acid called alpha-linolenic acid, or ALA. This is a compound that is lacking from many people's diets, but is an important source of energy and one of the basic building blocks that our bodies need to flourish. Flax seed shells are hard, so it is important to grind the seeds in a blender or coffee grinder before eating them.
Pumpkin Seeds
A fantastic source of protein, 100 grams of pumpkin seeds will provide you with 54% of your daily requirement for protein. They are also a rich source of thiamine, riboflavin and niacin and they contain the depression busting chemical L-tryptophan.
Raw or roasted pumpkin seeds make a healthy snack, or you can use them in baking, cooking, as a soup garnish, and in homemade trail mix or granola.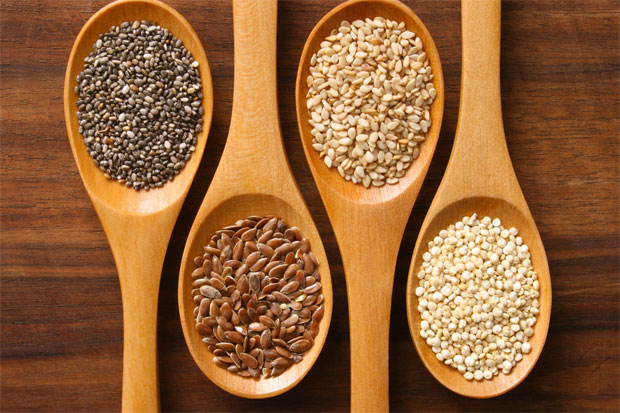 Apricot Seeds
Apricot seeds are bitter to eat, but they contain some fabulous nutritional benefits. The kernels of apricots contain a compound known as amygdalin, or vitamin B17, which is known to help protect against cancer.
Mustard Seeds
Along with alfalfa and beet seeds, mustard seeds can be sprouted and eaten for their health benefits and their great taste. When sprouted, mustard seeds add a peppery taste to salads and soups. The seeds themselves contain selenium, omega-3 fatty acids, and manganese.
Healthy and compact, seeds pack a nutritional punch in them. Try and include in your daily menu, you will be much healthier and energetic.
[wp_ad_camp_3]
Image courtesy: imworld.aufeminin.com , imworld.aufeminin.com , huffpost.com