Cheer up heavyweights! Your big belly won't be a turn off to ladies anymore. Hard to believe, but true. Read on…
A recent study conducted by Erciyes University in Kayseri, Turkey, says men with bigger bellies make better lovers in bed when it comes tosex. They correlated malesexual performance with their BMI [body mass index] and the outcome surprised everyone. Men with bigger bellies can havesex for a longer period of time compared to their thinner counterparts. Surprising!
The survey conducted on 200 individuals showed men with bigger bellies lasted 7.3 minutes in bed and their thinner counterparts could manage only a mere 2 minutes and that too with a significant number complaining of premature ejaculation.
So, what makes fat men score over normal or thin men?
The study found that heavier men with big bellies had higher levels of the femalesex hormone, Estradiol, which blocks the male hormone and inhibits orgasmor climax, thus increasing sexualstamina.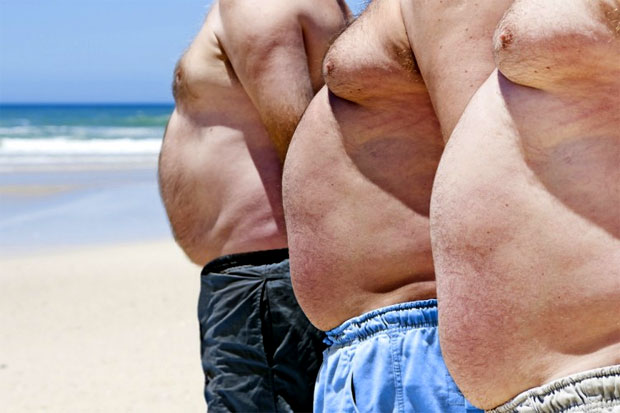 So for the ladies, if you are on the lookout for a man who can provide the ultimate satisfaction in bed, you now know whom to choose.
A word of caution:  These findings are true, but as the saying goes take care of your body, it's the only place you have to live.
Image courtesy : thesun.co.uk , thejournal.ie