The nutrition provided by olive oil are extensive with new positive attributes discovered all the time. New researches are discovering the sensual side of olive oil.
[wp_ad_camp_1]
Even nowadays, when chemical-made products are used as lubricant and stimulating instruments, olive oil remains as one natural solution making the connection delightful and suggestive.
Olive oil is good to treat cardiovascular diseases, cancer and ageing. Moreover, its contribution for the obesity control, diabetes and sexual dysfunctions is being studied. Any element favoring an appropriate functioning of the vascular system is going to be reflected in the sensual health and it is there where the olive oil begins working. Such benefits are specifically owed to the extra virgen olive oil, thanks to its content of vitamin E which is considered an aphrodisiac food. It can be used to dress salads and in fried foods and for stew preparation.
[wp_ad_camp_4]
It has the ability of regulating a lot of organic functions, helping to digestive system, hormonal system, circulatory system, etc., to work properly.
It helps to maintain blood pressure at normal levels, it makes your heart work better. In this way, when it is necessary, it can do the best for you and for your couple.
As you need fats to produce relevant hormones, olive oil stimulates the production of testosterone and estrogen. All of these hormones are responsible of your response and performance at the key moment, and your libido is at its point depending on them too.
Since ages, olive oil was used as a lubricant for intimate acts. When the moment comes and makes it a little bit tense, olive oil helps to relax.
It has been used as a massage liquid, and the viscosity of olive oil makes it the perfect oil for massage. Olive oil absorbs the heat produced by the body in the intimate act making the performance optimal.
[wp_ad_camp_2]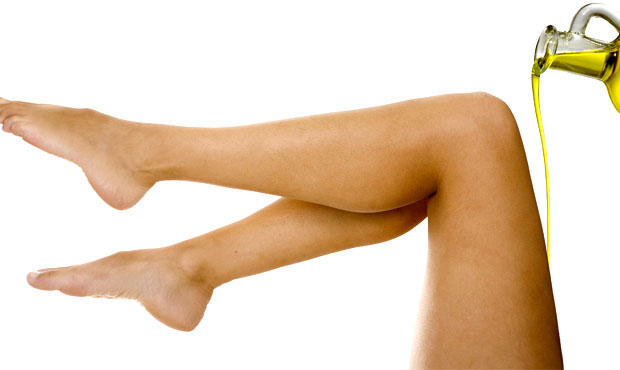 Can olive oil be used for the treatment of erectile dysfunction? Several studies point out that olive oil with tomato can help to prevent and improve erection. Lycopene from tomatoes with olive oil is effective in the treatment of erectile dysfunction.
A daily dose of extra virgin olive oil combined with lycopene from tomatoes improved the intimate lives of a group of Spanish men, the Madrid Urological Institute reported. In a study involving 40 men – aged above 50 and with mild to moderate degrees of erectile dysfunction – half of those with mild problems reported improved erections after taking 20 ml of extra virgin olive oil mixed with 8 mg of tomato lycopene every day for three months.
Using five drops of olive oil can help to reduce vaginal dryness and aids in smoothness during the intimate act.
Olive oil with lycopene has been shown to have a vasodilatory effect due to the liberation of nitric oxide, which improves blood flow overall, including to the penis, thus improving erection. Lycopene, a carotene, is also found in other red fruits and vegetables such as red carrots, watermelons and papayas. Its absorption into the blood from the digestive system is improved in the presence of olive oil and doubles the health benefit of the oil.
[wp_ad_camp_3]
Image courtesy: oliveoilforskincare.com , fashion-advices.com , rushprnews.com