Most of us would like to have beautiful skin and an even tone. A popular way of achieving it is the use of skin lightening creams or skin bleachers. Skin bleaching uses chemicals to lighten tone, reduce pigmentation or even out complexion.
[wp_ad_camp_1]
A survey carried out by the British Skin Foundation found many of the dermatologists believe lightening creams are completely unsafe and they are only safe when prescribed by a dermatologist.
A 100% safe and the best option is natural skin bleaching. It may take its time to show results but it works best for women with a sensitive skin. The chemical bleach creams available in the beauty market are harsh by virtue of their chemicals constitution and not everybody's skin can take that. Usually it is our face that bothers us the most when it come to uneven complexion, pigmentation and dark spots. So face bleach, including the neck, is the most popular form of skin bleaching.
[wp_ad_camp_4]
Homemade skin bleaching is a natural way of lightening your skin. The concoctions are pretty easy to make and the ingredients are often available at hand. EHC brings out some natural skin bleaching recipes.
Homemade Face Bleach #1
For this you need one cup of milk. Get the raw milk, i.e., without removing the milk fat. Boil milk and allow it to cool. You know when it cools an upper layer of fat will be formed. You collect this layer in a bowl. Add a small pinch of turmeric powder to it. Add few drops of lemon juice. Mix well with fingers. Homemade face bleach is ready.
Wash face and apply this homemade face bleach evenly all over the face. Give a circular rubbing using your ring finger. Allow it to settle down for ten minutes. Then wash it off. You can notice the difference. You may use it every day until the darkness diminishes.
Homemade Face Bleach #2
Take a pinch of turmeric, a few drops of lime juice, a few drops of rosewater. Mix the above ingredients well and apply on your face. Let it dry and then rinse off with lukewarm water.
[wp_ad_camp_2]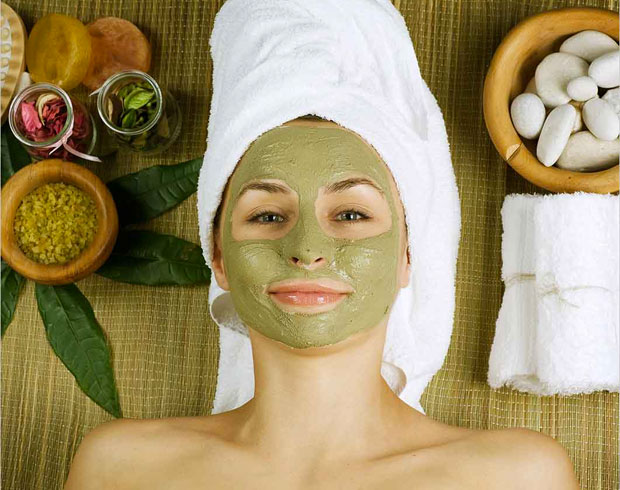 Homemade Face Bleach #3
Take two tablespoons of milk and 1 tablespoon lemon. Combine both well; the output will be in the form of paste, rub the paste gently on the face. Let it dry and then rinse off with lukewarm water.
Olive Oil & Sugar Scrub
This skin bleaching remedy at home is an unusual one and EHC picks it up by virtue of its novelty. Mix sugar (big granules) with virgin olive oil and scrub your face with it.
Orange Peels & Milk Cream
Any kind of citrus fruit or vegetable makes a good natural skin bleaching ingredient. This is due to the anti oxidants present in them. Sun-dry the peels of orange fruit for a day or two and then grind it in a blender. Mix the paste with fresh milk cream and apply it on your face and neck. Keep it for about 10 minutes.
Tomato Pulp & Lime Juice
Make a juicy slush out of one tomato and pour some fresh lime juice in it. Apply this watery mixture to your skin as a face bleach and see the results pretty soon. It is a highly acidic mixture so it shows quick results.
Lemon, Cucumber & Gram Flour
Grind some cucumber pieces in the mixer-grinder and squeeze a lemon into it. Beat some besan or gram flour in a mixing bowl and apply it like a face mask. This is the most common recipe for skin bleaching at home.
Papaya & Milk
Take small pieces of ripe papaya in a bowl. Mesh the papaya into smooth paste. Now add 1 -2 tablespoons of raw milk to the meshed papaya. Apply this mask all over the face evenly. Rinse it off after 15minutes.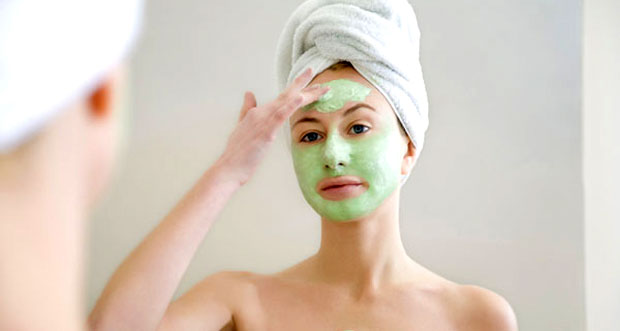 Precautions
Do not expect instant results after applying the natural skin bleach. Natural methods require consistency in application.
Do not try the natural bleach just before you are scheduled to attend something important.
Go for a patch test if you are using it for the first time. Though the ingredients are entirely natural, the combination may not work for all skin types.
Wash your face or the part which is to be bleached before applying the bleach.
If you are going to apply bleach on the face, make sure you apply it on your neck and hands as well.
However, it is advisable to consult a dermatologist to check your skin type before doing anything on it.
[wp_ad_camp_3]
Image courtesy: eothon.vn , desidime.com , incrediblediary.com