Everything in your body is sending you the signal that it's time to move your bowels, but nothing's moving. You feel bloated and uncomfortable, but when you try to go, nothing happens. Or, if you do finally go, it hurts.
[wp_ad_camp_1]
Constipation occurs for many different reasons. Stress, lack of exercise, certain medications(some pain killers, anti depressants,blood pressure and allergy medicine) artificial sweeteners and a diet that's lacking fiber or fluids can each be the culprit. Certain medical conditions, such as an underactive thyroid, irritable bowel syndrome, diabetes and cancer, also can cause constipation. Even age is a factor. The older we get, the more prone we are to the problem .Usage of some vitamins, over use of laxative, too much diary.
Constipation is a problem, although it's not an illness. It's simply what happens when bowel movements are delayed, compacted and difficult to pass. Once you understand the basics of constipation, it's possible to treat it. Depending on the severity of the case, it may respond to simple home remedies, or it may
[wp_ad_camp_4]
Laxatives Aren't No. 1
It's not a good idea to use laxatives as the first line of attack when you're constipated. They can become habit-forming to the point that they damage your colon. Some laxatives inhibit the effectiveness of medications you're already taking, and there are laxatives that cause inflammation to the lining of the intestine
getting your fiber from foods, which supply an assortment of other essential nutrients as well. To avoid getting gassy, increase the fiber in your diet gradually, and be sure you drink plenty of water so the fiber can move smoothly through your digestive system.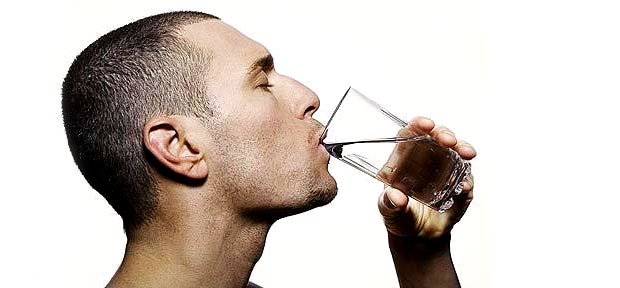 [wp_ad_camp_2]
Natural cures for constipation
Drink 5-7 glasses of lukewarm water early in the morning. Practice this daily it is a great home remedy to get rid of constipation and is also great for skin problems like acne and pimples.
Use asafoetida (hing) in daily cooking. Its helps the food to digest and thus is very helpful in avoiding constipation.
Drink one cup of fresh orange juice with pulp everyday and you will go regularly to the bathroom. When constipated drinks 2 cups.
Spinach used as home remedies for constipation:  Spinach is very good for our digestive organs. Make soup of spinach and drink it twice a day. This helps in promoting intestinal movements.
Mix 1/4 teaspoon dry ginger powder with a pinch of asafoetida and a bit of black salt in a little warm water and sip it. This is simple Home Remedy for Constipation.
Fennel seed is again a very good reliever and is one of the most recommended home remedies for constipation. Roast fennel seed and store it. Consume it with a glass of warm water every night before going to bed. This will keep the bowel movement intact.
Cook fenugreek leaves with green onion. This can be eaten as a regular vegetable. This is a very effective remedy for constipation.
Dates for Constipation: Boil Dates with milk and consume it. This surely works in relieving constipation.
Garlic is among the best home remedies for constipation. Garlic is very good in treating as well as avoiding constipation. Garlic helps in stimulating intestinal movements. It can be chewed or can be incorporated in vegetable dishes and juices.
To cure chronic constipation eat fig in the morning (empty stomach). fig is considered as a rich source of calcium and fiber. Alternatively you can boils 6-7 figs in water and drink the water before going to bed. This is an excellent home remedy for constipation
Guava is a further helpful Home Remedy for Constipation. When eaten with seeds, it offers roughage to the diet and helps in the usual evacuation of the bowels. One or two guavas must be taken every day.
Add roasted black gram powder to chapatti made of wheat to water, including the husks, can enhance constipation relief.
Take half a cup of cabbage juice twice a day. This is very effective in treating and curing constipation.
Triphala powder constipation home remedy : Mix 1 tsp of Triphala powder with 1 glass of lukewarm water or milk. Consume this daily at night before going to bed. Triphala powder is not only a good home remedy for constipation but it is equally effective  in colon cleansing also.
Aloevera juice to cure constipation : Take 1 cup of aloevera juice (gwarpatha in hindi), mix black pepper powder and rock salt to it. Drink this empty stomach early in the morning. Consuming aloevera juice for two consecutive weeks can help trigger constipation. This is one of the simplest  home remedies for constipation. The anti-fungal properties of aloevera keep the bowel movements intact. Note: Pregnant women should avoid taking aloevera.
Eating papaya daily also helps in keeping the digestive system good.
Castor Oil is used as a quick home remedy for constipation : Mix 1 stp of cator oil with tepid milk and consume before bedtime. Castor oil has also shown good results in infant constipation by stimulating the bowel movements due to its laxative properties. Children should be give half teaspoon (or as guided by physician) of castor oil for treating constipation.
Raisin for constipation: Soak raisin (kishmish in hindi) overnight in an earthen utensil. Eat it early in the morning. Chew it thoroughly to relieve constipation.
To prevent hardening of stool take high fibre food. Avoid deep fried and refined food.
To get relief from constipation eat an apple in breakfast and one apple in the evening.
Another good natural remedy for constipation is bottle gourd juice (louki ka juice). Drink one cup of bottle gourd juice early in the morning.
Store water overnight in a copper vessel. Drink at least 3-4 glasses of this water early in the morning.
Do not become dependent on laxative tablets for constipation. You take too many of them and your intestines becomes used to them and this can even make constipation worst
Nutmeg is also one of the home remedies for constipation. Rub nutmeg on a clean stone with lemon juice, take 1 tsp of this to cure constipation.
Harad (Terminalia chebula in English) is used in Ayurveda for treating various digestive problems. Roast kali harad powder with clarified butter (ghee), take 1 tsp. ever night. Instead of swallowing it at once, keep it on the tongue and keep on sucking it.
Citrus fruits used as home remedies for constipation
Grapes are another good and effective fast laxative home remedies. Grapes possess all the properties that can tone the colon and thus it helps is fighting even with with chronic constipation.
Drink lemon juice mixed with warm water 2-3 times daily. This helps to relieve constipation.
If you can buy mango, take one in the morning right after brushing before breakfast, and one at night after dinner. Mangoes are very effective bowel movers. There is a sure guarantee that you'll have to "go" at least twice before nightfall.
[wp_ad_camp_3]