Ulcer is an open sore or erosion on the gastrointestinal tract that is painful. It develops when hydrochloric acid in the digestive fluids and the enzyme pepsin in the stomach damage the gastrointestinal tract.
[wp_ad_camp_1]
An ulcer in the stomach is called gastric ulcer and in the duodenum is called a duodenal ulcer. The gastric and duodenal ulcers together are referred to as peptic ulcers.
Causes of Peptic Ulcers
Bacterial infection (Helicobacter pylori)
Nonsteroidal Anti-Inflammatory Drugs like aspirin, ibuprofen (NSAIDs)
Smoking, stress etc. increase susceptibility
Immune Abnormalities
Alcoholism
[wp_ad_camp_4]
Gastrointestinal cocktail or GI cocktail is a generic term for a mixture of liquid antacid, viscous lidocaine, and an anticholinergic primarily used to treat peptic ulcers. There is a wide variety of cocktail recipes in use today. Every ingredient used for this remedy does not only have a pleasant flavor, but also compounds with an analgesic property and is an anti-ulcer medicine. Let's look at a couple of cocktail recipes for treatment of peptic ulcer.
Recipe #1
The ingredients are 1-2 bananas, 3-4 pineapple slices, 1 small cup cabbage leaves, 1 teaspoon of burned ginger root, 1 pinch of cinnamon, 1 pinch of cloves, and 1 teaspoon of honey.
Take the peel of the bananas and pineapples and cut in small cubes. Mix them with ginger and cabbage leaves. Sprinkle cloves and cinnamon and sweeten with honey. You can also use a few mint leaves for this salad.
Bananas are an old natural remedy for various gastrointestinal disorders. They have a soothing effect on the digestive tract. It also heals ulcer and fights cancer.
Numerous anti ulcer compounds can be found in a piece of ginger. It is a lesser known anti ulcer substance. Ginger and honey make an effective remedy for peptic ulcer.
Raw white cabbage contains glutamine and s-methylmethionine. By consuming 250 ml of raw cabbage juice per day, you can help treat gastrointestinal diseases.
[wp_ad_camp_2]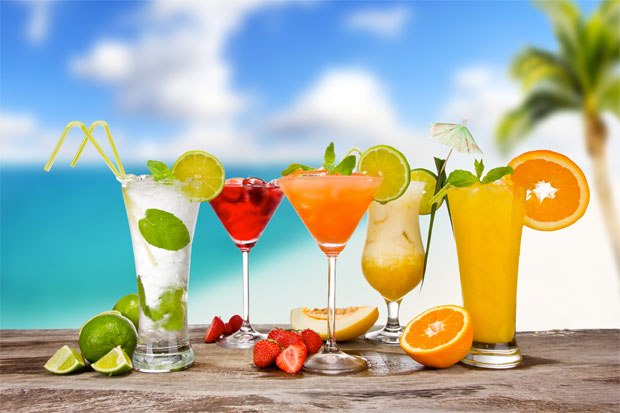 Recipe #2
The ingredients are ¼ small head cabbage (green or white), 2 carrots scrubbed and peeled with tops and ends removed, and 2 leeks with ends trimmed.
Cut the cabbage to fit your juicer's feed tube. Blend the ingredients and stir. Pour in a glass and drink immediately.
[wp_ad_camp_3]
Image courtesy: radikal.ru , creativedrinks.com.au