It could be the least attention-seeking part of your face. Among the facial areas, eyebrows attract the last care and pampering. May be their significance is well appreciated in theater – dance and drama.
[wp_ad_camp_1]
You will see eyebrows poetically talking a thousand words in Kathakali and Opera. Generally for humans, eyebrows are an integral part of facial features. They define the lines of one's face, especially eyes. When you thread or pluck your brows, the shape of your eyebrows can change your facial appearance.
You would see some people with well defined and shaped brows, while some others have thick brows or 'unibrows' which need to be trimmed, plucked, threaded or shaped. Scanty eyebrows can be attributed to various causes – stress, medication, illness, and genetic disorder.
[wp_ad_camp_4]
Why Eyebrow Hair Loss?
The major causes of your brow losses are over plucking and vigorous use of brow makeup such as brow pencil, dyes, and tints, among many others. As you try to shape your eyebrows, you need to understand that repeated plucking of eyebrows can cause permanent eyebrow hair loss. It is therefore a good practice to pluck eyebrows as soon as very necessary. Furthermore, vigorous use of brow makeup has also been found to cause eyebrow loss. When using brow pencil, avoid rubbing your eyebrows so much as this will cause eyebrows to begin falling off.
Causes
Poor Diet, chemotherapy, hypothyroidism, atopic dermatitis, alopecia areata, Hansen's disease, trauma, etc. Other conditions, which can cause eyebrow hair loss, include fungal infections, which are common, both on your scalp and eyebrow areas, affliction by pests such as lice, which will cause itching, and scratching. Infiltrating disorders such as scars, alopecia mucinosis, and sclerosing disorder could also cause brow hair loss.
Get Thicker Eyebrows
To get more hair growth on your eyebrows, read on.
Castor Oil: It is a very old and a tried and tested remedy to get thicker and prominent eyebrows. It is inexpensive and is easily available in the market. All you need to do is take a little castor oil on your fingertips and apply directly on to your eyebrows. Leave this overnight and wash off in the morning. You can witness possible changes in about 3-4 weeks of time.
Vaseline: Vaseline petroleum jelly is claimed to be effective in thickening of the eyebrows as it helps condition and moisturize the area, thus helping you keep your eyebrow hair straight and firm.
Coconut Oil: Well known for its properties in boosting hair growth, coconut oil for eyebrows is yet another solution. This will help speed the hair growth on your eyebrows along with offering thick hair, which further will help you shape better.
Egg Yolk: Apply egg yolk with finger tip or cotton balls on your eyebrows and keep it for 15 to 20 minutes and then wash off.
Milk: Apply some cold milk to eyebrows and leave it on for about 20 minutes. Wash off. Repeat twice everyday for 2 months.
Massage: Massage eyebrows with olive oil to thicken hair growth. Take care to massage in the same direction as the growth. As a bonus, the existing hair on the brow as well looks darker and softer with this massage.
For a man, his thick brows can define masculinity and character. However, for men, it is best not to get too dramatic and keep away from curves and arches. Too much of hair on the eyebrows can also pose a problem. Those who sport a caterpillar look can trim and tweeze a little to bring in uniformity and a clean groomed look.
Long Eyelashes
It is said that the real beauty of the eye is defined by its lashes. Long, dark and beautiful eyelashes have some sort of appeal that the eye looks absolutely gorgeous. The following highlights a few simple yet effective and promising ways through which eyelashes can gain beauty naturally.
Castor/Olive Oil: Make a habit of applying either castor or olive oil each night before to end up in bed. In order to do this, you just need a pair of clean mascara brush and apply it in the same way as you wear mascara. Next morning you can simply wash and face and get rid of sticky oil on the lashes and wear makeup.
Petroleum Jelly: You have to leave the petroleum jelly on the eyelashes overnight and follow the same procedure that used for applying olive or castor oil.
Lemon Peels: Soaking lemon peels for few days in olive or castor oil can also be applied to your lashes for growth.
Shoe Flower: It can be available in many home gardens. Shoe flower can be easily plucked and get it ribbed on the eye lashes. It will easily make the composition of the eyelashes wonderful and beautiful.
[wp_ad_camp_2]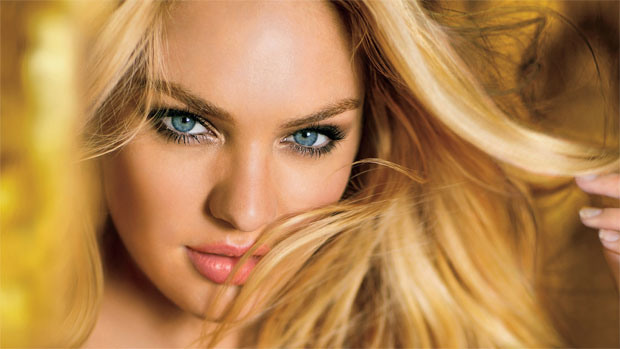 Avoid the use of fake eyelashes
It is said that fake eyelashes harm the natural ones, so try not to use them, if not necessary. Also, many use Kohl on a daily basis; however, it is said that should be used because it contains lead which affects the eye health.
Eye dandruff
Eyelashes get badly affected with eye dandruff, so make sure you are not having one such issue. It weakens the eye hair and leads to eyelash loss.
Black kajal for your eyes
Kajal is the basic thing required to highlight the eyes. Homemade kajal is natural, chemical free and good for eyes too.
Procedure: Take two steel bowls of same size. Place one after the other with some gap between them. Take a metal plate and apply some custard oil to the plate. Place on 2 bowls like a bridge. Heat the plate with flame for 20-30 minutes. Sooth of custard oil is collected. Remove the sooth from the plate with sharp edge. Collect the sooth in a dry container. Add 3 drops of ghee to sooth. Mix them well. Now homemade kajal is ready. Apply to your eyes and make them more bright and attractive.
[wp_ad_camp_3]
Image courtesy: beautybrazil.co.uk , wallpaphd.com