Getting straight to the point, here are 15-things men do in bed which women hate.
Read on:
Point #1
It's evening, you are half-naked, you are getting ready for the act, but she wonders "what's happened to you?" You are in the mood, but is she? Better to her ask her.
Point #2
You have not shaven or seen water for days together, but you want your woman in bed to smell of pure lavender. What about you? Be clean and smell good.
Point #3
You just aimed for the hole without pre game. Spend some time, let your hands wander, get her into the act, and then slowly finish it off. Don't let her hate you for this.
Point #4
Your aim is only between her legs, her lips, and her bosom. These are not the only places. Let your hand loose, let them wander, your woman may love it, and she might end up doing the same to you.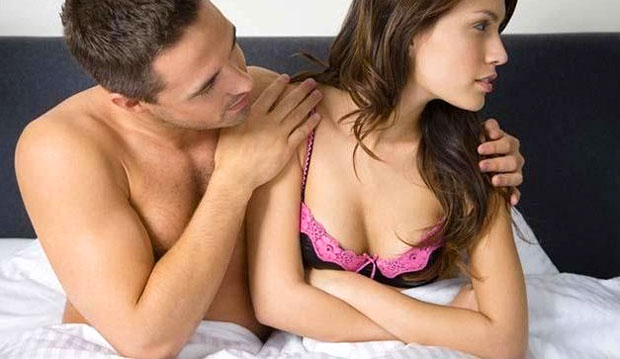 Point #5
Your bite on her nipple was too hard. No woman wants her nipple bitten off. Be careful unless you want your woman angry.
Point #6
You used a toy to please her. She might not need surprise gifts like this from you. It is safe to ask her before using toys.
Point #7
You turned on the rock music, think man!! Is the music right for this occasion?
Point #8
She is on top and you stare at her as if you haven't seen her face for ages. Think man!! She might feel embarrassed.
Point #9
You ask her to put the cover on male organ on for you? Does she like doing it? Ask her.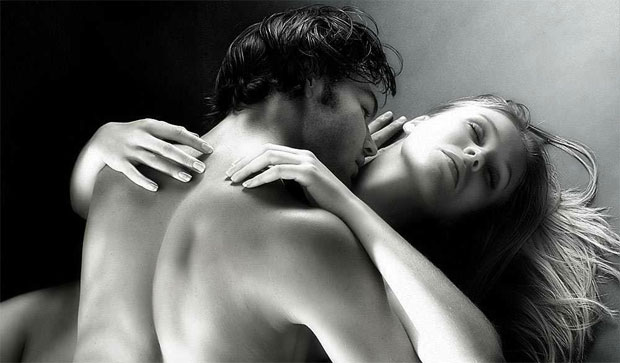 Point #10
You spanked her bottom so hard, consequence of an online love movie you saw last night. You felt it sensual but did she? Reality is, she might want to punch your face off.
Point #11
In your excitement, you try putting all your fingers into one hole. Is it worth the try? Don't let lose her patience.
Point #12
You mounted her like a horse and finished it off in no time, leaving her wondering "what was it all about?". Don't get her confused and angry.
Point #13
You got into her through the backdoor (anal), you entered this unchartered territory without her permission and also without any preparation. She might feel intimidated. Better ask permission before doing it.
Point #14
Your thrust is getting your woman into a wild ecstasy and you suddenly change your position, leaving her high and dry. Random position changes happen in love movies, and here you are not acting out a film scene.
Point #15
You spit into her hole. Is this the only way to lubricate her? It is an agreed fact that she has to stay lubricated for an easy entry as well as to be pain free but what on earth are you doing, salivating all over her.
Image courtesy: menshealth.com , loudestgist.com , lvmag.info