Back pain or lower back pain can be frustrating as well as debilitating; apart from its negative impact on the daily dose of physical activities, it can affect your lovemaking as well.
Back pain can slowly cut down your libido, the reason would be fear. But is it the end of physical intimacy? No… it's not. Trying out different lovemaking postures and approaches do help you to enhance its quality.
Before you go ahead and read this article, EHC would like to suggest you to do this thing first. Have a discussion with your partner about your low back pain and how it impacts your physical relationship with him/her. Not communicating about your problem and showing lack of interest in physical relation will surely send out wrong signals, it can lead to relationship crisis. Discussing would help both of you to find alternate solutions to keep your physical intimacy lighted up.
Described below is a spicy beforeplay for you and your partner to engage before the final countdown.
What men can do
Back pain may cause little discomfort with entercourse but does it in anyway affect you kissing? No— right? Women like being kissed. So, go ahead and plant a passionate kiss on her lips, then neck and her back, she will love it. You can follow it up with biting and using your tongue, if she enjoys it. Try and explore your women and ask her "what she likes?" she may tell you to caress her with your fingertips, do it, but slowly. Run your fingertips slowly over her breasts, breast tips, belly button, waist, the back area, before you reach her private part. While you work her private part, stroke her sensitive part simultaneously, it will send waves of exhilarating pleasure and leave her wanting for more, and also sets the stage for the final countdown, the play.
What women can do
Don't forget, men also love to be caressed or touched by women. Touch your man where it pleasures him the most. Kiss his chest, back, and between his thighs before reaching his private part, stroking or kissing his private part or getting into a 69 posture would give him extreme pleasure.
Once you are at it, you can try these lovemaking postures, it affects your back pain negligibly.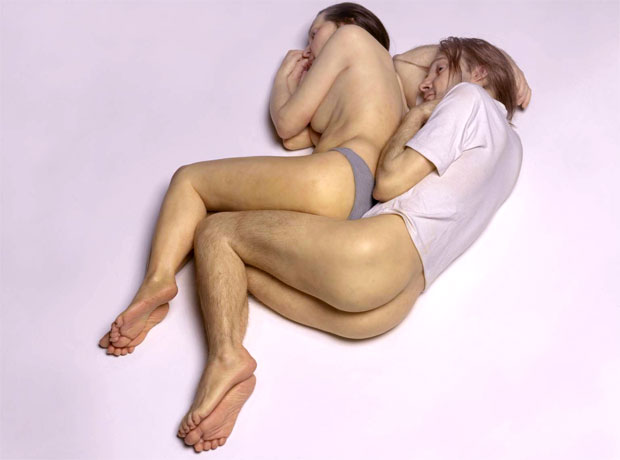 1) Spooning postures
In this posture, the partners should lie side by side; the man should be behind the woman and penetrate her from behind.The woman can wrap her legs around the outside of his legs to make the entry easy.In this posture, involvement of the back is avoided.Care should be taken not to thrust vigorously as it can strain the back.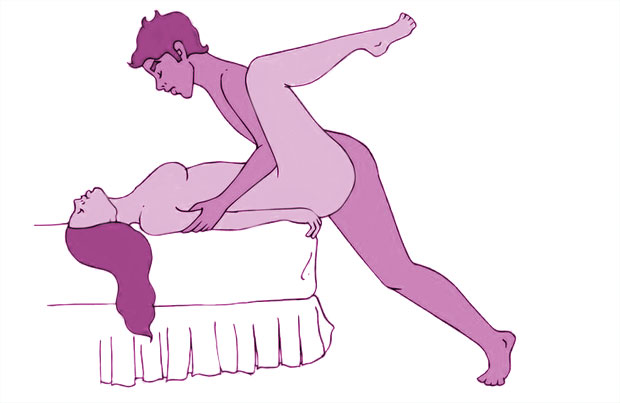 2) Edge of the bed postures
If you are able to lean little forward without your back pain giving trouble, this is a great lovemaking posture. It allows you to have a complete and deeper penetration. In this position, your partner should lie or kneel on the bed with her hip near the edge of bed and you penetrate her from behind but may need to bend slightly forward while doing so.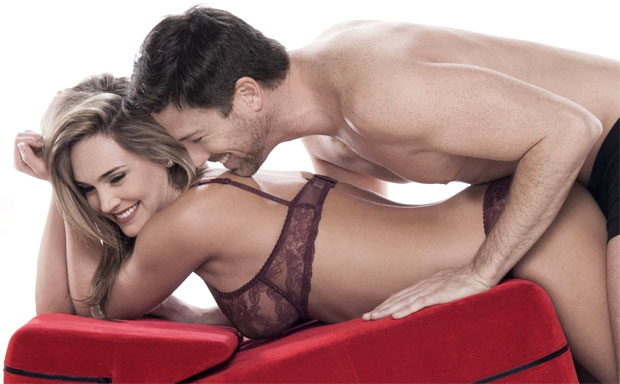 3) Dog style postures
This posture needs no introduction. It gives you an amazing feeling. In this position, your partner lifts and supports her upper body with her palms and knees on the bed and you penetrate her from behind. This position allows your partner to pace the rhythm of penetration and also helps her to have the best stimulation; both partners' lower backs are not involved in this position. So, go ahead and have a great play.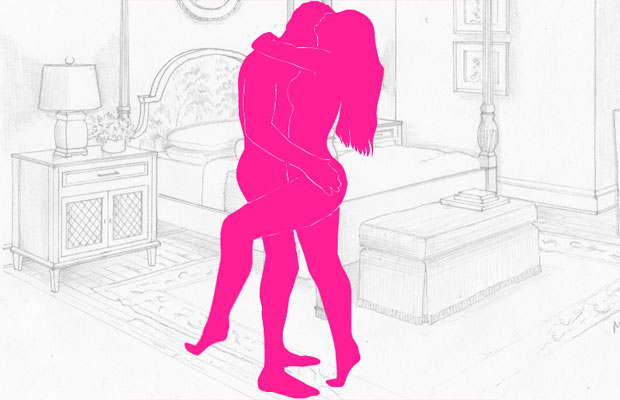 4) The feet on the ground postures
If your back pain doesn't bother you while standing upright, then this position is great for you. Your partner can rest her back against a wall for support, you can stand facing her, she has to raise one of her leg slightly up to allow you to penetrate. This position allows both of you to look into each others eyes and also gives the freedom to touch or caress all the erogenous zones.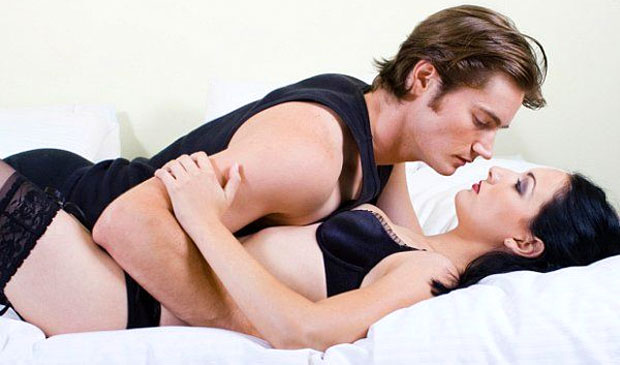 5) The usual postures
This position is best suitable for women with back pain. This position allows you to lie on your back, bend your knees, and allow your partner to penetrate you. Your partner has to use his arm strength to support his body weight away from you, a pillow can be used to support your lower back and for deeper penetration.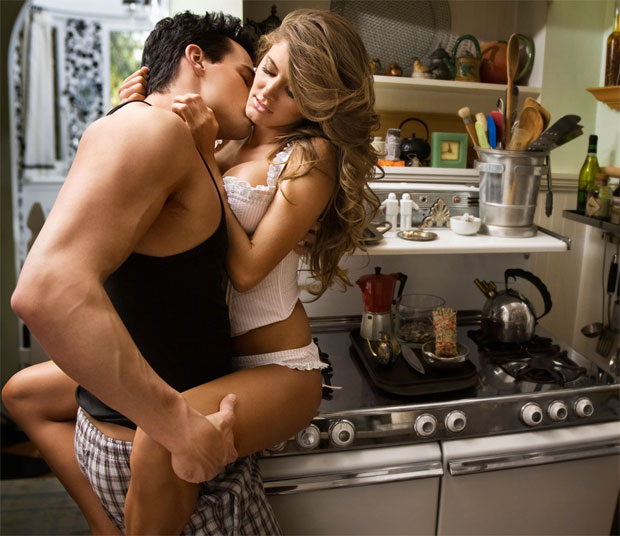 6) The chair postures
In this position, women with lower back pain can be more comfortable. Your partner will be sitting on a chair; you sit on his laps facing him but with your legs wide open to allow him penetrate. His pelvic bone will be correctly aligned to your private part which makes the thrusting more enjoyable. With each thrust you can pause, slowly lift yourself up, and then go back down on him, leaving both of you with an the ultimate bliss that you always craved.
Image courtesy : pinterest.com , tate.org.uk , pinterest.com , getfrank.co.nz , leospoint.wordpress.com , mensfitness.com