Lack of libido (s.e.xdrive) leaves both the partners depleted, confused, and angry as well as pave way for marital discord. If you are one among them, you surely need a booster shot to your libido; now just don't run to the pharmacy.
Adding few key foods to your meal plan will bring back the spice in your life. EHC brings you information on 10 libido-enhancing foods that rev up your libido.
Durian
Known as Southeast Asia's king of fruits, durian is distinctive for its unusual flavor and odor. Loaded with vitamin C, potassium, carbohydrates, proteins, and fats, durian possesses aphrodisiac qualities which enhances libido.
Chocolate
Dark chocolate is synonymous with libido. Eating Chocolate triggers the release of endorphin, a neurochemical, in the brain that creates euphoria and the feeling of love. Why wait, get into the act!
Figs
Figs triggers the secretion of pheromones setting the mood for you. High in nutritional value, even Persians and Egyptians used figs as a libido enhancer. Cook few figs with milk, drink it before going to bed for a month or two, you get the best erection and ejaculation. Start today and increase your s.e.xual prowess.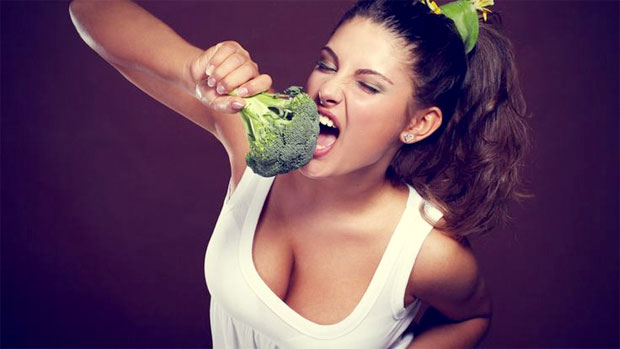 Brocolli
Raw or cooked, Brocolli loaded with vitamin C eases the circulation of blood to all the vital organs, thus increasing blood flow to the penis for male and the clitoris for female.
Black Raspberries
Enhances both libido and s.e.xual stamina. Daily intake of 10-12 black raspberries or a tablespoon of black raspberry seeds will keep you wanting for more bedroom play. They are loaded with phytochemicals that make you feel aroused.
Garlic
Everyone hates garlic breath. Try loving garlic minus the odor. High in amino acids, it rushes blood to all parts of your vital organs including the penis and the clitoris.
Watermelons
Watermelon is one of the best aphrodisiacs. It contains an amino acid, citrulline, that calms your nerves, increases your blood circulation, and helps enhance libido.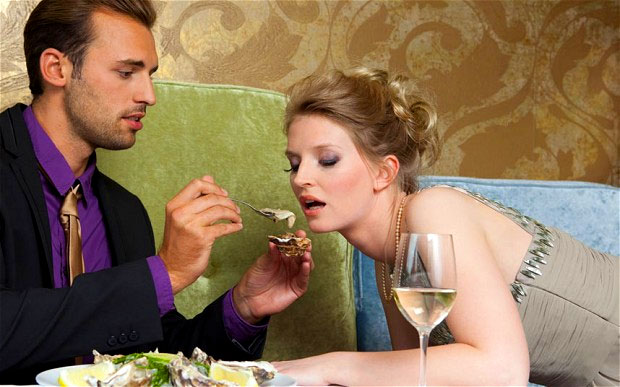 Oysters
Oysters are rich in zinc. Zinc increases testosterone in male and vaginal lubrication in female. Dopamine in oysters arouses s.e.xual desire. Have some oysters to get frisky between the sheets.
Ginseng
Valued highly for its medicinal value in China, Ginseng skyrockets your libido. It also improves concentration and boosts your immunity.
Walnuts
Romans thought walnuts as a s.e.x-enhancing medicine. Arginine, an amino acid, present in walnuts helps in the formation of nitric oxide which keeps your arteries flexible and improves blood flow to your vital organs.
Image courtesy: idiva.com , pinimg.com , telegraph.co.uk