Physical intimacy is of supreme significance for a human being. There are schools of thoughts supporting the theory that the purpose of human life is to reproduce.
Physical intimacy also brings the partners close emotionally. An obstacle here could be some problems to have sex. We all know that there people who suffer from some form of sexual dysfunction. EHC brings you some home remedies which will boost your intimate life, spruce up your libido, and create energy and fun in the bedroom.
Garlic
Garlic is a great aphrodisiac without any side effects. This root works as a tonic for people suffering from a lack of libido, or those who are unable to maintain an erection. It can help relieve sexual debility due to a number of causes like exhaustion, lack of libido or its overindulgence. Crush two or three cloves of garlic and eat this every day for the desired results.
Onion
Onion also has aphrodisiac properties. Known to increase libido and strengthen reproductive organs, onions are great to help for those suffering from erectile dysfunction. While any variety of onion is good for health, the white variety has been found to be most beneficial. Eat raw white onions as a part of your meal. You can choose to have it added to your salad or simply eat it as a side dish.
Carrots
Carrots are known to enhance sexual stamina. It is a perfect remedy for those suffering from fatigue or premature ejaculation. Carrots when combined with eggs make the perfect recipe for a great sexual experience. Take 150 g of carrot and chop it finely. Now add it to a half-boiled egg. Add some honey to this mix. Have this once a day for a month or two for promising results.
Lady's finger
This vegetable is extremely beneficial for your health. Its roots help with sexual disorders. According to Ayurvedic literature, the roots of the lady's finger plant are great for those who have lost their sexual vigor. Take 5 to 10 grams of the root powder and add it to a glass of milk. To this add a little bit of crystalline sugar. Drink this mixture on a daily basis for good results.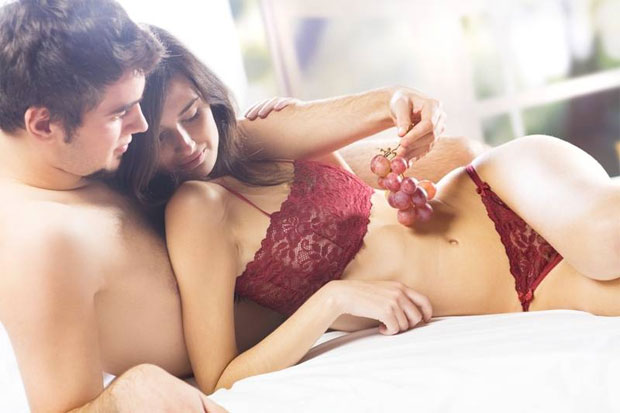 Asparagus root
Also known as Shatavari and marketed as safed museli, this vegetable is a great remedy for sexual disorders. The dried root is a common medicine used by Unani doctors to treat a number of sexual dysfunctions, including the lack of sexual vigor, impotency and premature ejaculation. Take about fifteen grams of the root powder and boil it in a glass of milk. Drink this decoction twice a day for effective results.
Drumstick
This long spindly vegetable is a very potent aphrodisiac and has been used by Ayurvedic and Unani doctors to treat sexual dysfunctions. The vegetable itself is known to relieve the symptoms of functional sterility in both males and females. The dried bark of the tree is also very useful in the treatment of conditions like impotency, premature ejaculation and lack of motility of sperm. Take about 15 g of the drumstick flower and boil it in about 250ml of milk.
Powder the dry bark and add about 120 g of this powder to about half a liter of water and bring it to a boil. Let the mixture boil for about half an hour. You can mix a glass of this water with a tablespoon of honey and have it three times a day for a period of three months.
Dates
Dates are known to help increase iron content in the body and have very high nutritional value. They are also very effective in providing that extra boost of energy, that one needs for sexual vigor. Take some dried dates, mix it with almonds and pistachio nuts. Grind all three ingredients and eat about 100 g of this mixture once daily.
Bananas
Bananas are one of the most popular fruits in the world. They are known to boost male libido and sexual hormone production that increases testosterone production in the body. Bananas are also known for the improvement of the male semen, and they enhance sexual stamina and energy levels with regular consumption. Bananas are full of minerals and vitamins that improve sex drive, are also a good source of B vitamins like riboflavin and potassium that raise the overall levels of energy in the body.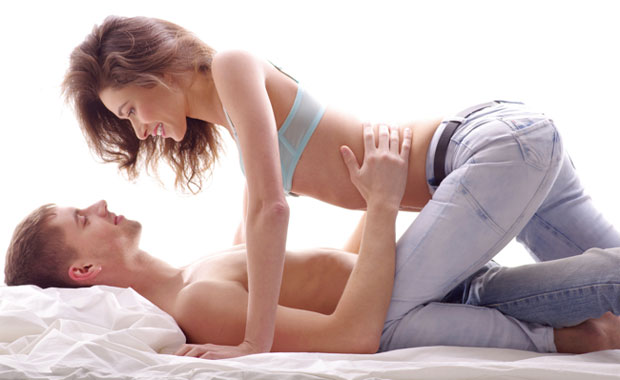 Black Raisins
Raisins are rich in arginine, the amino acid that is known to improve sexual performance. Regular consumption of raisins is recommended for those who have erectile dysfunction.
Take 30 grams of black raisins and boil it in 200 ml of milk. The raisins must be first consumed and then the milk. This has to be done every day night and slowly the intake of raisins must also be increased until your reach 50 grams, added along with milk.
Pumpkin
The seeds of pumpkin are known to strengthen veins and arteries and increase the circulation of blood in the body. Apart from this fact, pumpkin seeds are also rich sources of zinc, which is an essential mineral that is required for the sexual health of men. A handful of pumpkin seeds is all you need to take every day to treat erectile dysfunction. However, these remedies should be tried after consulting your doctor about your condition.
Image courtesy: rencontres-paraffinites.fr , libertatea.ro , low-testosterone-symptoms.com